HOW TO VIEW RETURNED OUTWARD
Last Updated: 2017-09-30 19:00:51
Mouse Hover on the Left Side.
Then Click on PRODUCTS/STOCKS, a list of features will appear and then you CLICK on Product Stocks.
A dropdown list appears and you CLICK on View Returned Outward.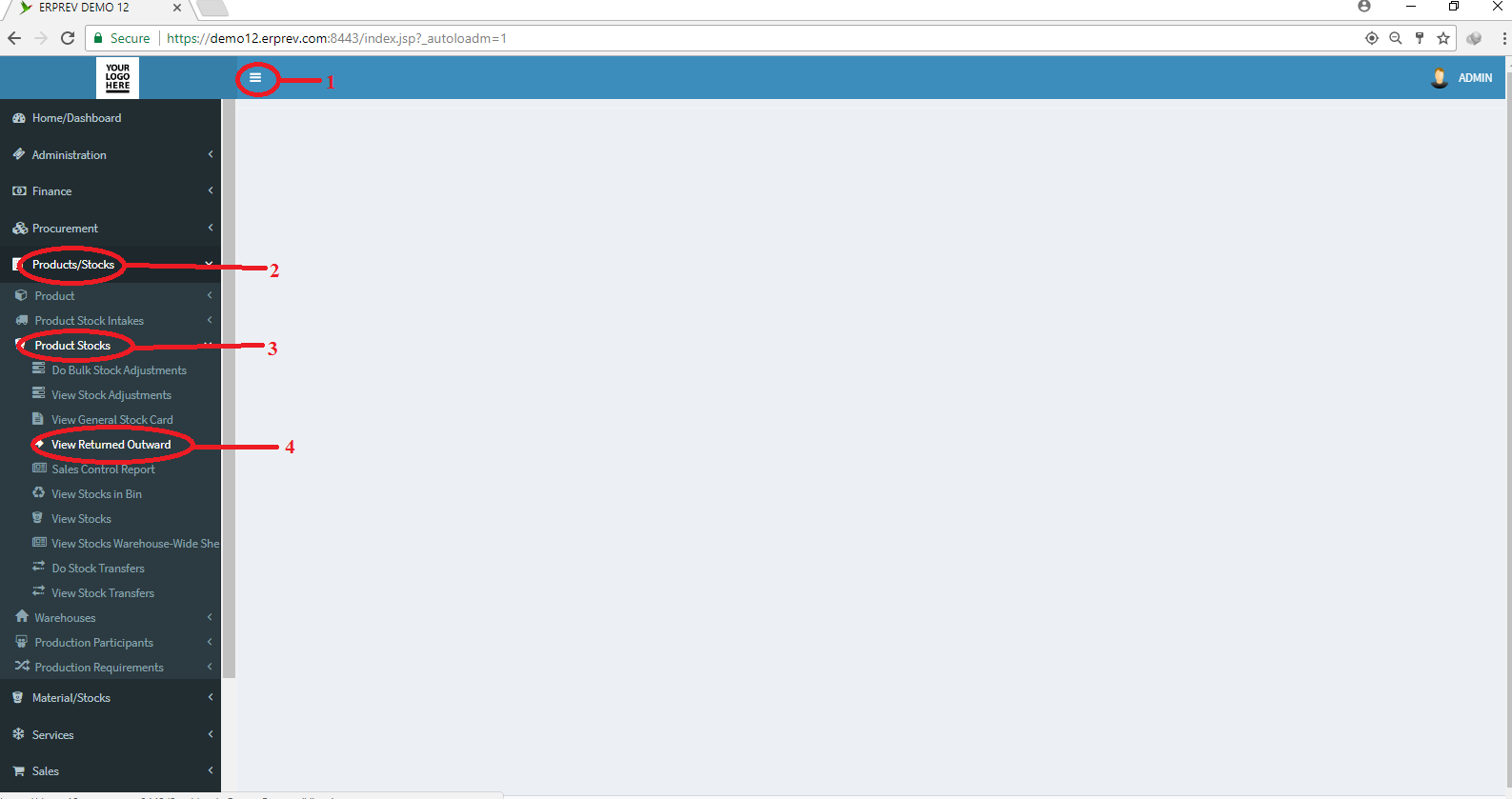 Use the search parameters to filter out the product(s) was returned back to the supplier or vendor.