HOW TO REGISTER WAREHOUSES
Last Updated: 2017-10-02 10:24:25
Mouse Hover on the Left Side.
Then Click on PRODUCTS/STOCKS, a list of features will appear and then you CLICK on Warehouses.
A dropdown list appears and you CLICK on Register Warehouse.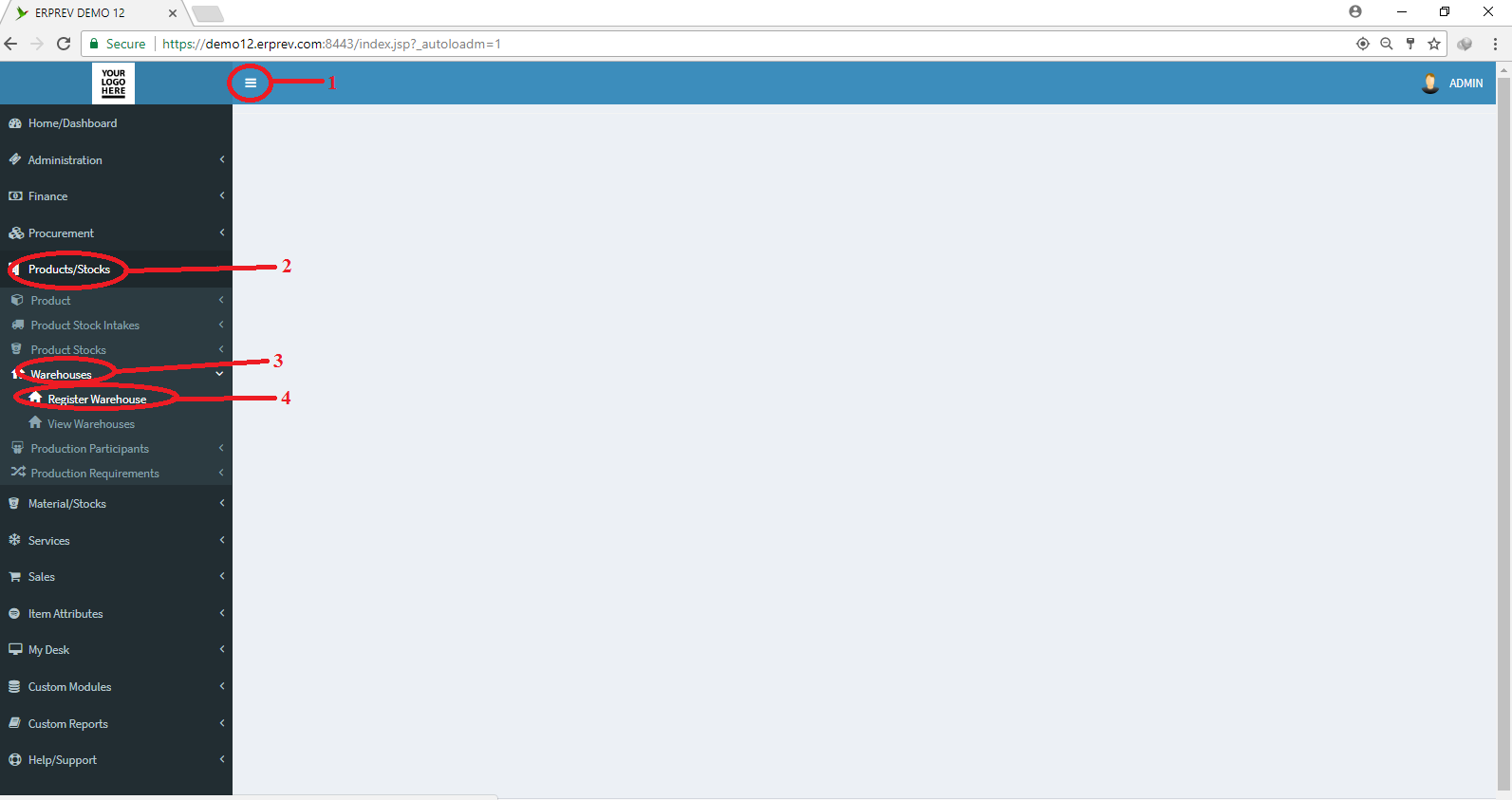 Select the office location the warehouse falls under and enter the name of the warehouse and then CLICK on the Submit button.
NOTE:
You can choose to call the warehouse label anything that suit your business needs. Like Store, Parking Store etc.
You must register a warehouse anytime you add a new office location.
One office location can have multiple warehouses.