HOW TO REGISTER PRODUCTION PARTICIPANTS
Last Updated: 2017-10-02 11:35:27
Mouse Hover on the Left Side.
Then Click on PRODUCTS/STOCKS, a list of features will appear and then you CLICK on Production Participants.
A dropdown list appears and you CLICK on Register Production Participants.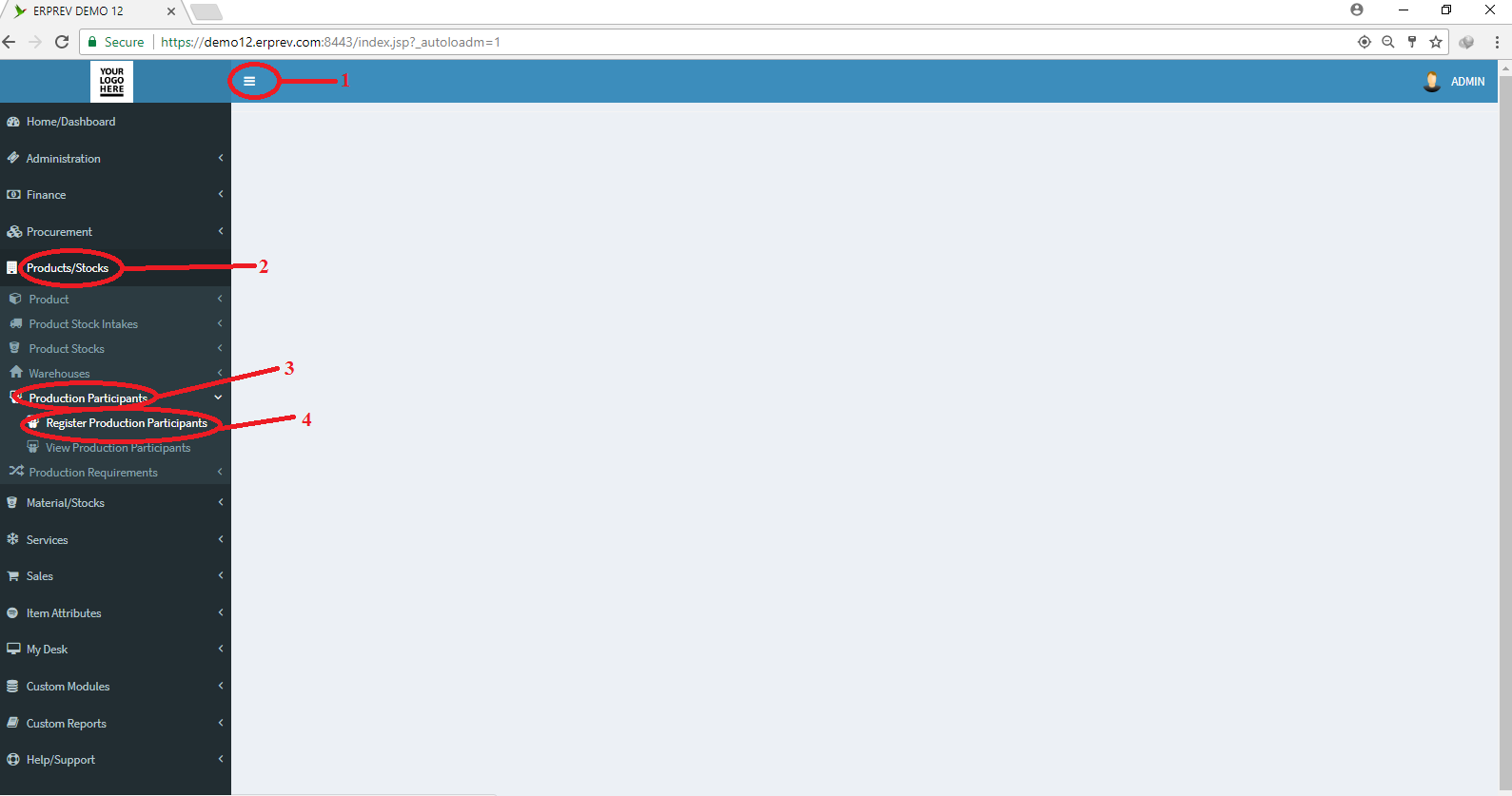 Enter the production stock-intake ID(s) and then select the staffs that participated in that batch of production. CLICK on the Submit button.