HOW TO USE REQUIREMENT CALCULATOR
Last Updated: 2017-10-02 12:16:26
Mouse Hover on the Left Side.
Then Click on PRODUCTS/STOCKS, a list of features will appear and then you CLICK on Production Requirements.
A dropdown list appears and you CLICK on Use Requirements Calculator.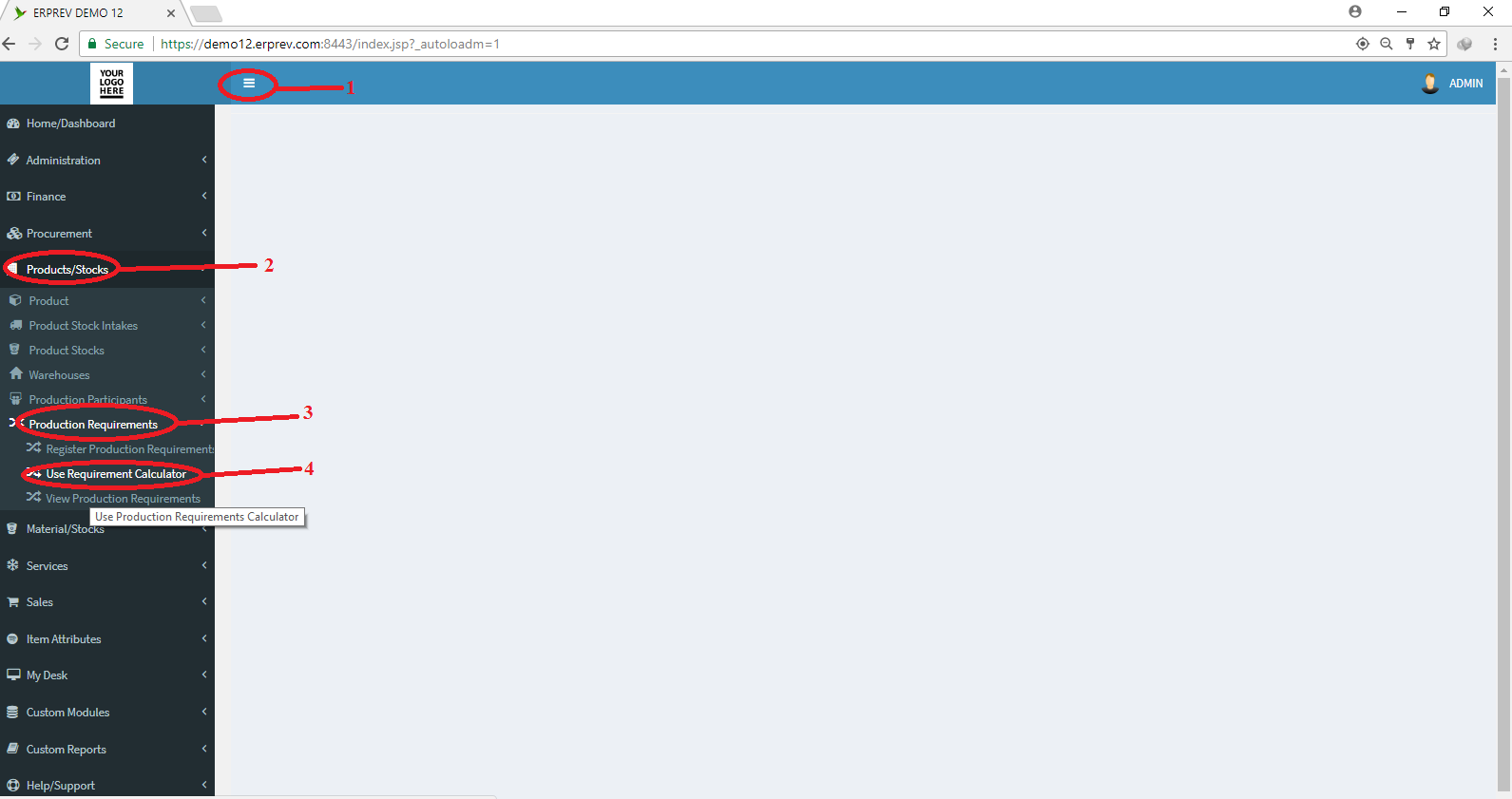 Select the product, enter the target production quantity and CLICK on the Fetch Data button. The system will calculate the volume of each raw materials required to produce the specified volume of product.