HOW TO VIEW GENERAL MATERIALS STOCK CARDS
Last Updated: 2017-10-02 13:25:07
Mouse Hover on the Left Side.
Then Click on MATERIAL/STOCKS, a list of features will appear and then you CLICK on Material Stocks.
A dropdown list appears and you CLICK on General Material Stock Card.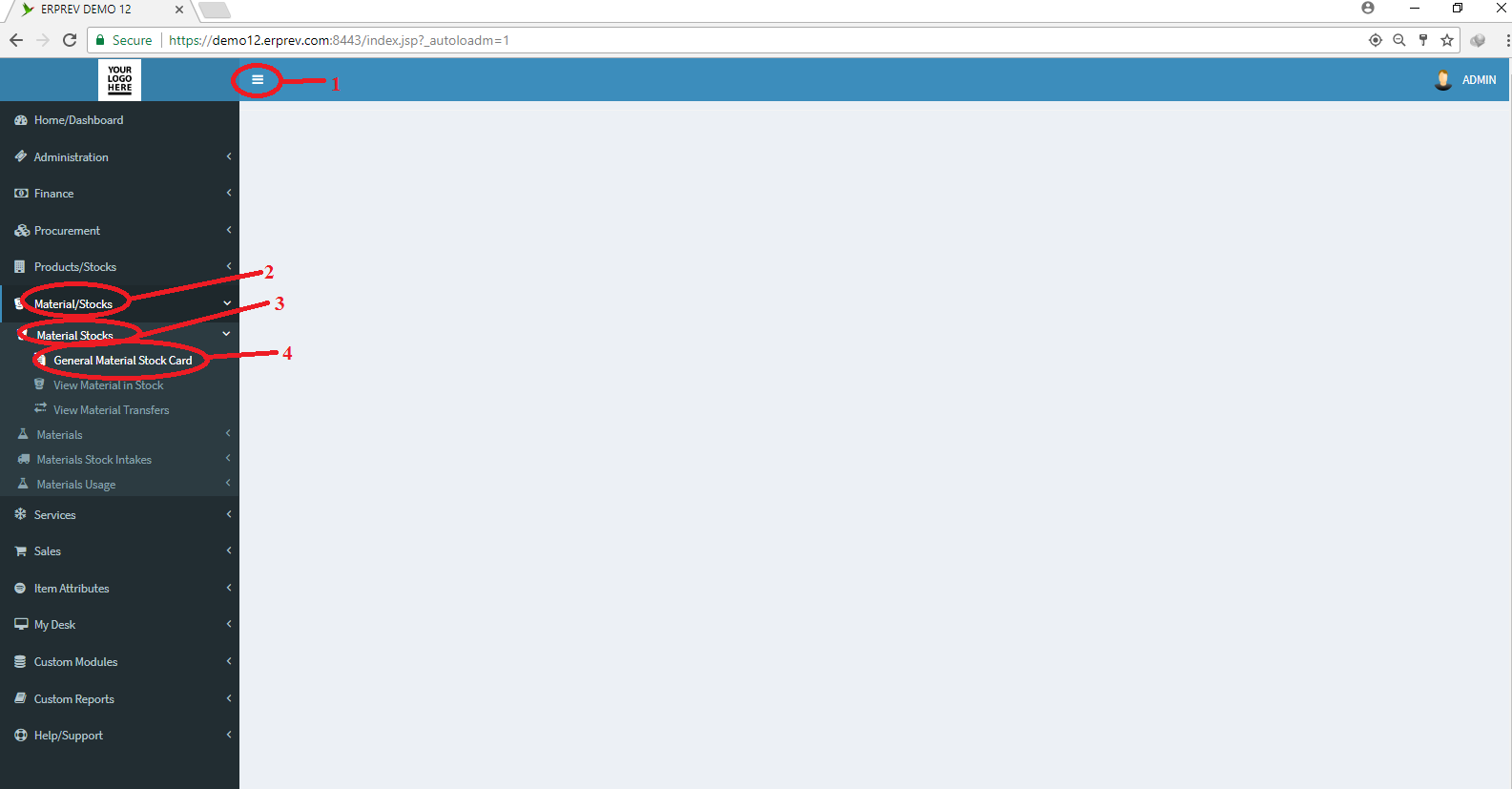 Use the various parameters to filter out the record you require and CLICK on the Fetch Data button.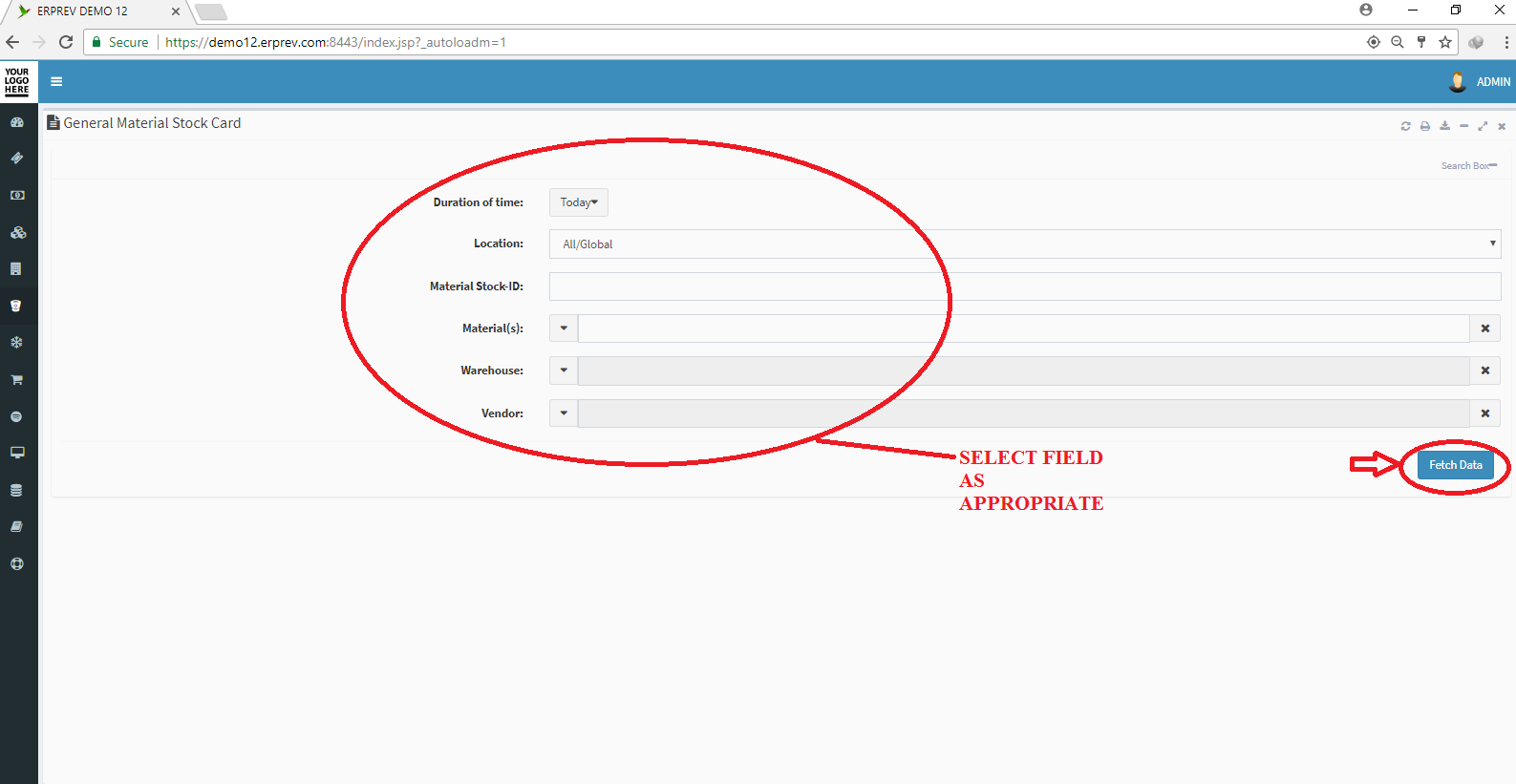 In the image below you can see the raw materials, their warehouse/store, opening stock balance, opening stock value, total ins, total outs, closing stock balance, closing stock value and the vendor.
You can click on the icon beside the stock ID in the image below to see the stock card details for a particular raw material.