HOW TO REGISTER MATERIALS INTAKE
Last Updated: 2017-10-02 14:22:30
Mouse Hover on the Left Side.
Then Click on MATERIALS/STOCKS, a list of features will appear and then you CLICK on Materials Stock Intakes.
A dropdown list appears and you CLICK on Register Material Intakes.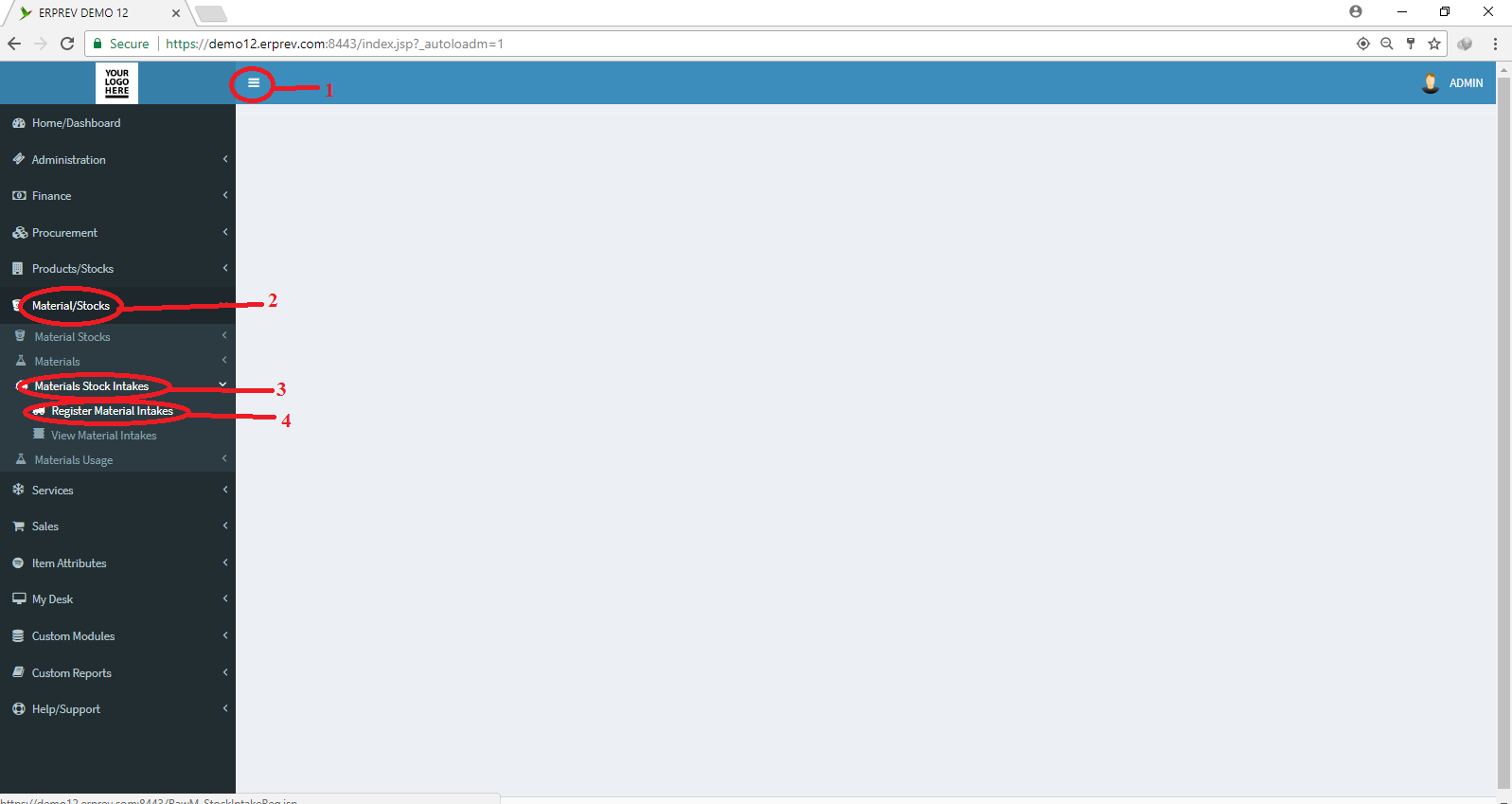 Pick Material Purchase Date, Select the vendor or supplier that you bought the materials from, select the warehouse the items were delivered to and then CLICK on "Click to Select An Item" to see the list of all the registered materials in your database. Pick the items and enter the quantity purchased, cost price for each item.
CLICK on the Submit button.
NOTE: You can also enter amount paid to the supplier from this page too by checking the box that says "Payment was made, write payment voucher for this vendor". Enter the amount paid and select whether the payment was made cash or via bank before clicking on the submit button.