HOW TO EDIT OFFICE LOCATION INFORMATION
Last Updated: 2019-11-29 12:34:56
Mouse Hover on LEFT.
Then Click on Administration menu , a list of features will appear and then you CLICK on Locations.
Then CLICK on View Location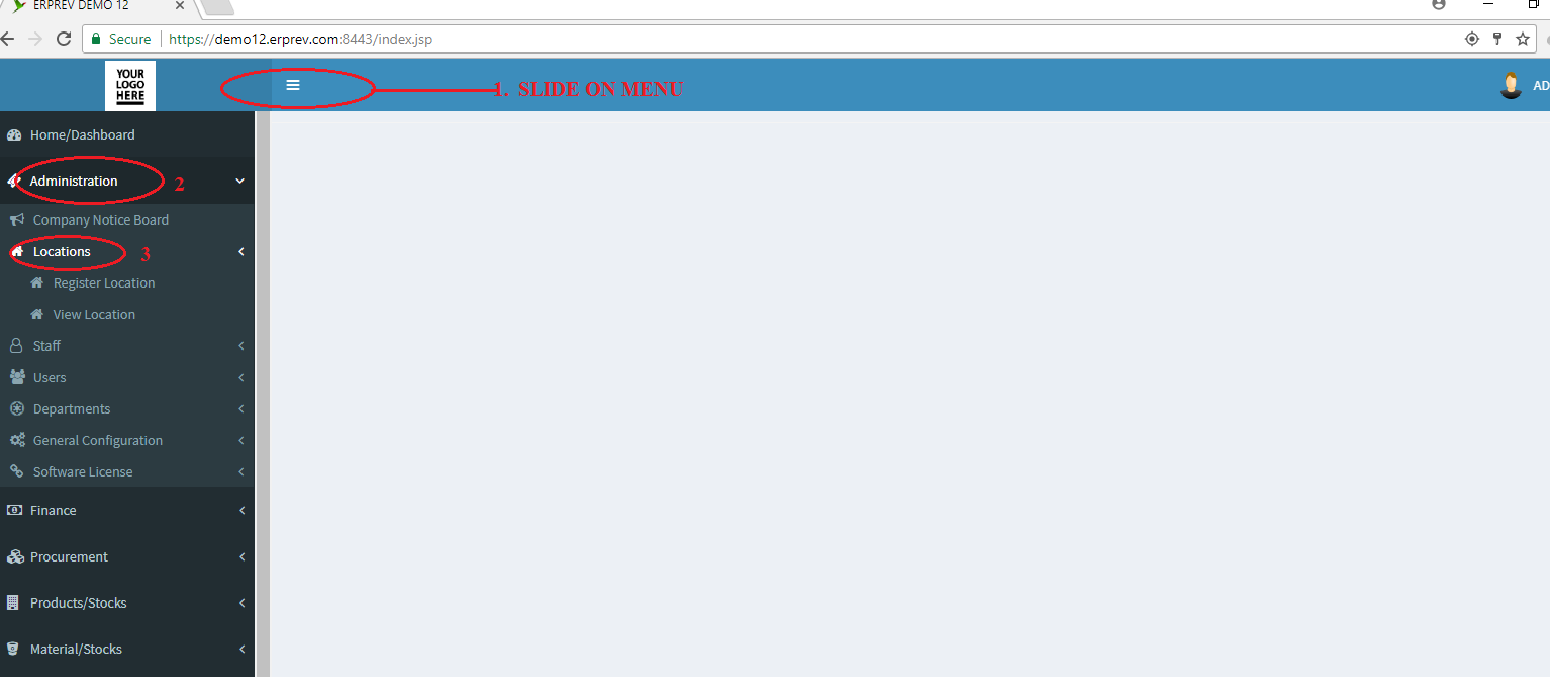 Once you click on View location, you can click on the Fetch Data button to view all the office locations in your database.
NOTE: You can search for a particular office location using the location ID, name, address or mobile number.
Click on the Pencil Icon beside the Location ID to edit the content of any office location of your choice.

Once the Edit Location page display, update the records and then click on Submit.