HOW TO REGISTER MATERIAL USAGE
Last Updated: 2017-10-02 15:15:23
Mouse Hover on the Left Side.
Then Click on MATERIAL/STOCKS, a list of features will appear and then you CLICK on Material Usage.
A dropdown list appears and you CLICK on Register Material Usage.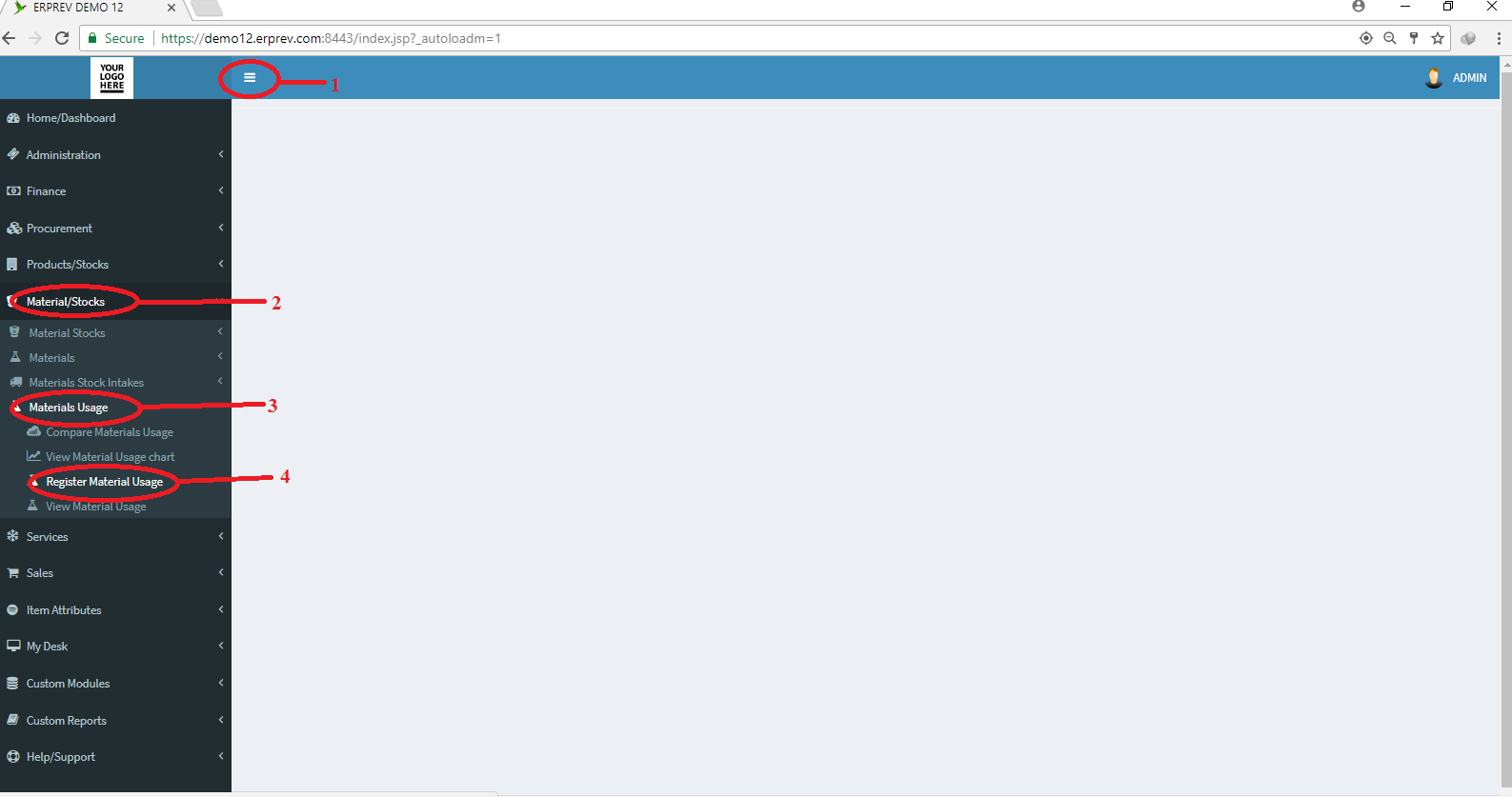 Fill the form accordingly and then CLICK on the Submit button.
NOTE: If you have registered production requirement already, all you need to do is select the product and enter quantity in the field where you see "Production Requirements Entries", then CLICK on the add button. The system will automatically calculate the raw materials that was used to produce that batch of product.