HOW TO EDIT MATERIAL REQUIREMENTS
Last Updated: 2017-10-03 12:53:44
Mouse Hover on the Left Side.
Then Click on SERVICES, a list of features will appear and then you CLICK on Material Requirements.
A dropdown list appears and you CLICK on View Material Requirements.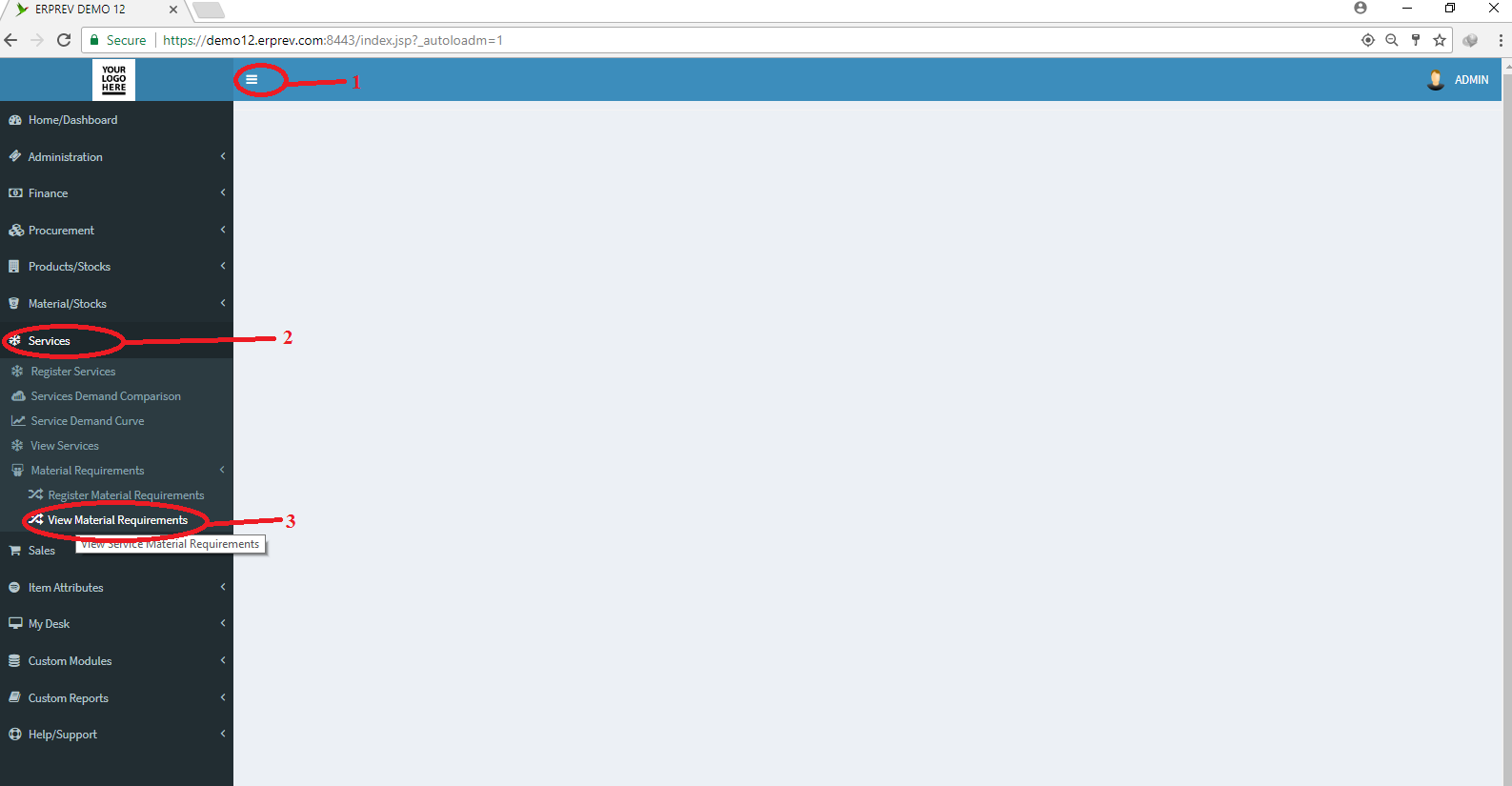 Select the service or enter the name and CLICK on the Fetch Data button.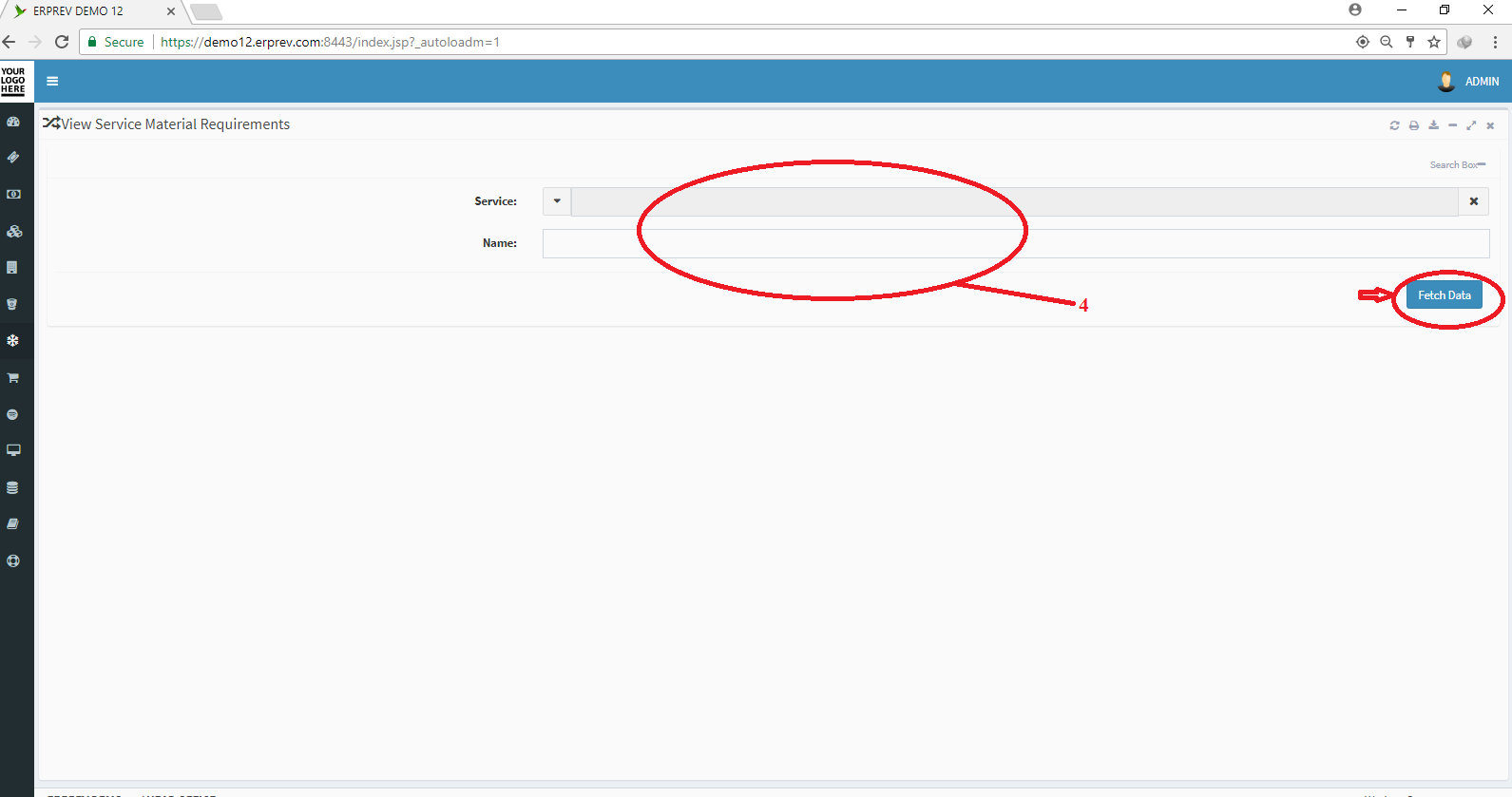 CLICK on the edit icon as shown in the image below to update the material requirements for a specific service.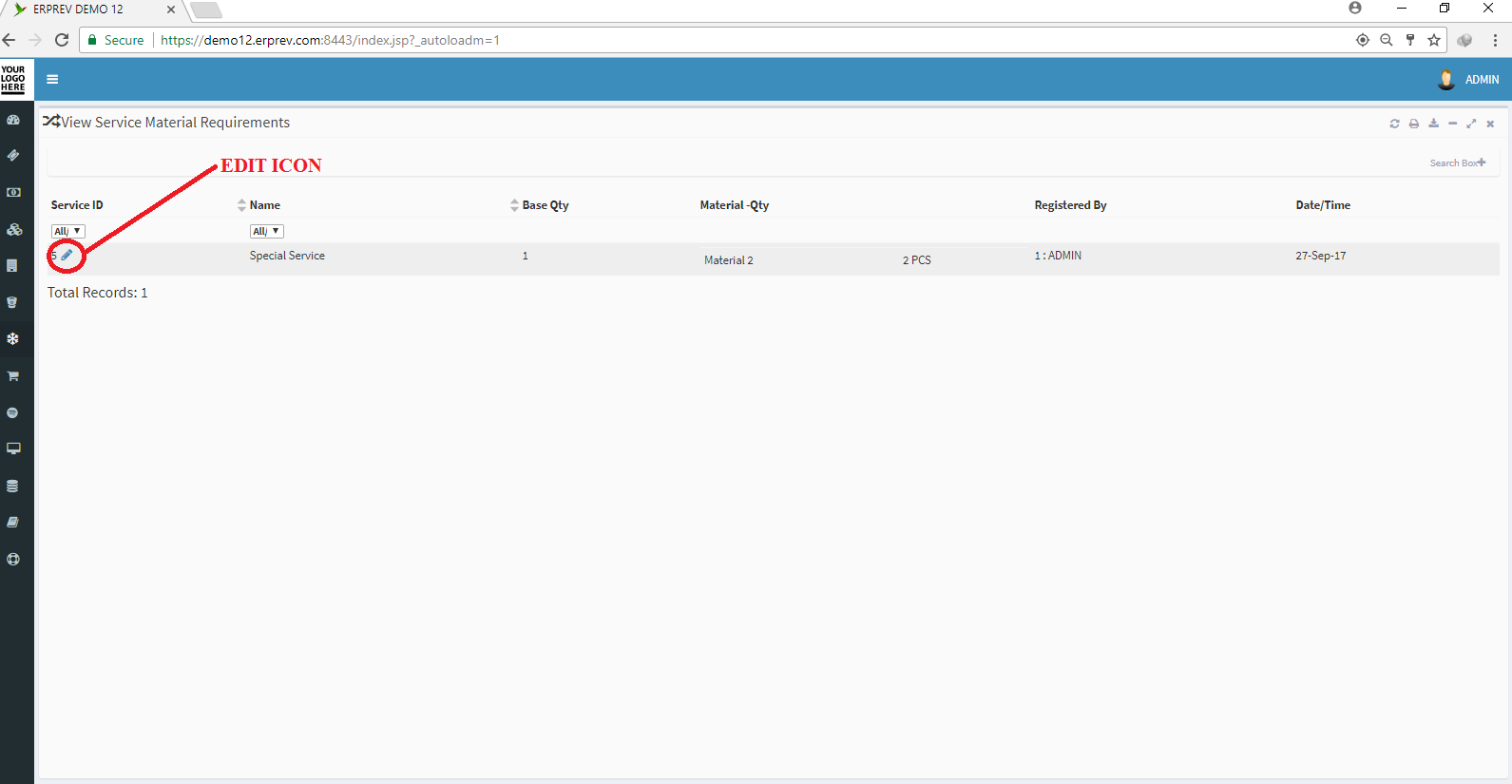 You can update the base quantity, materials and quantity and then CLICK on the
Submit
button.