HOW TO MAKE A STAFF A SYSTEM USER
Last Updated: 2019-11-29 12:35:48
Mouse Hover on LEFT.
Then Click on ADMINSTRATION, a list of features will appear and then you CLICK on USERS.
A dropdown list appears and you CLICK on REGISTER USERS.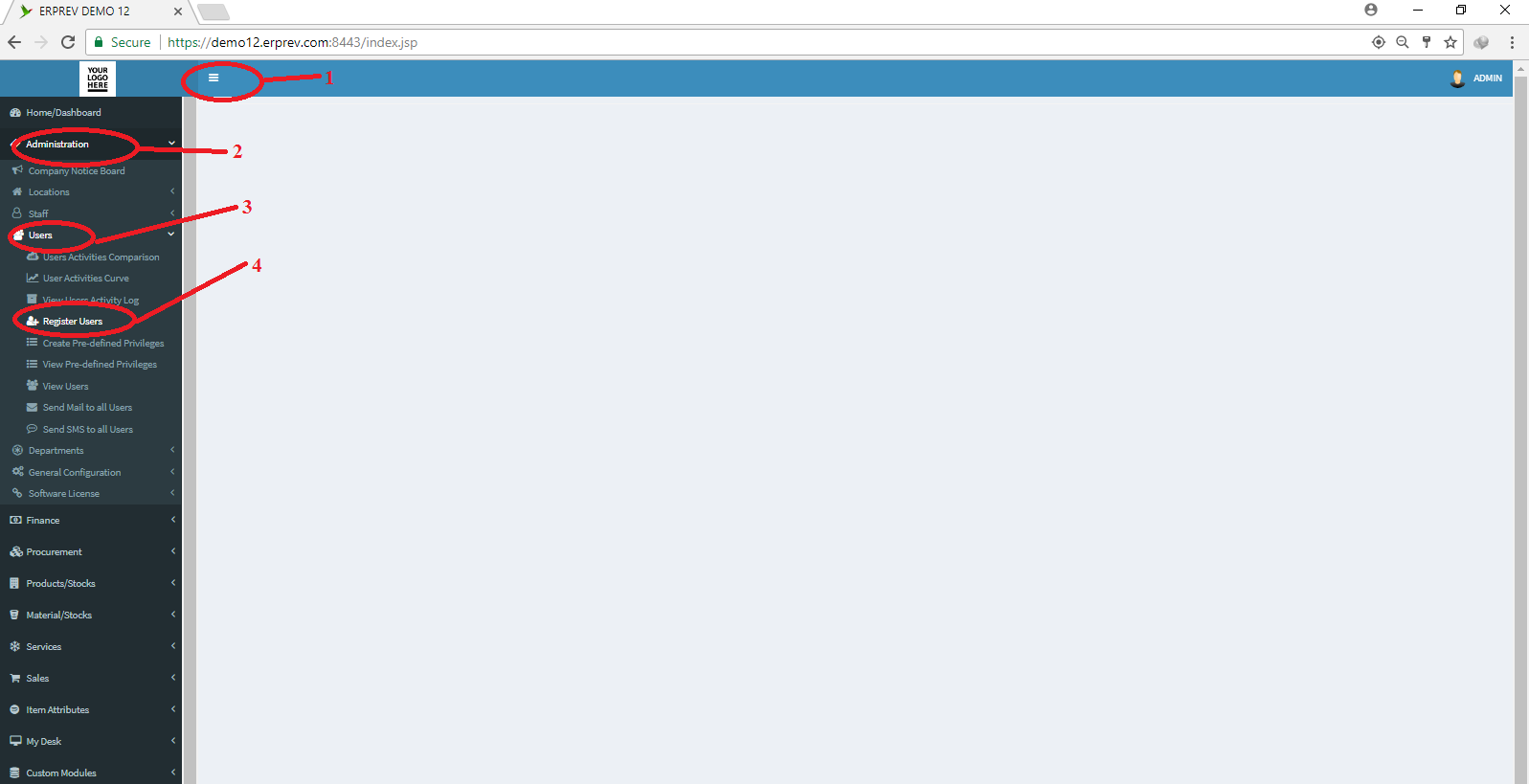 The default password for every newly created system user is admin.
Click on the Staff picker to select the staff you want to make a system user.
Then check the privileges you want the system users to have from all the tabs below and then click on the Submit button.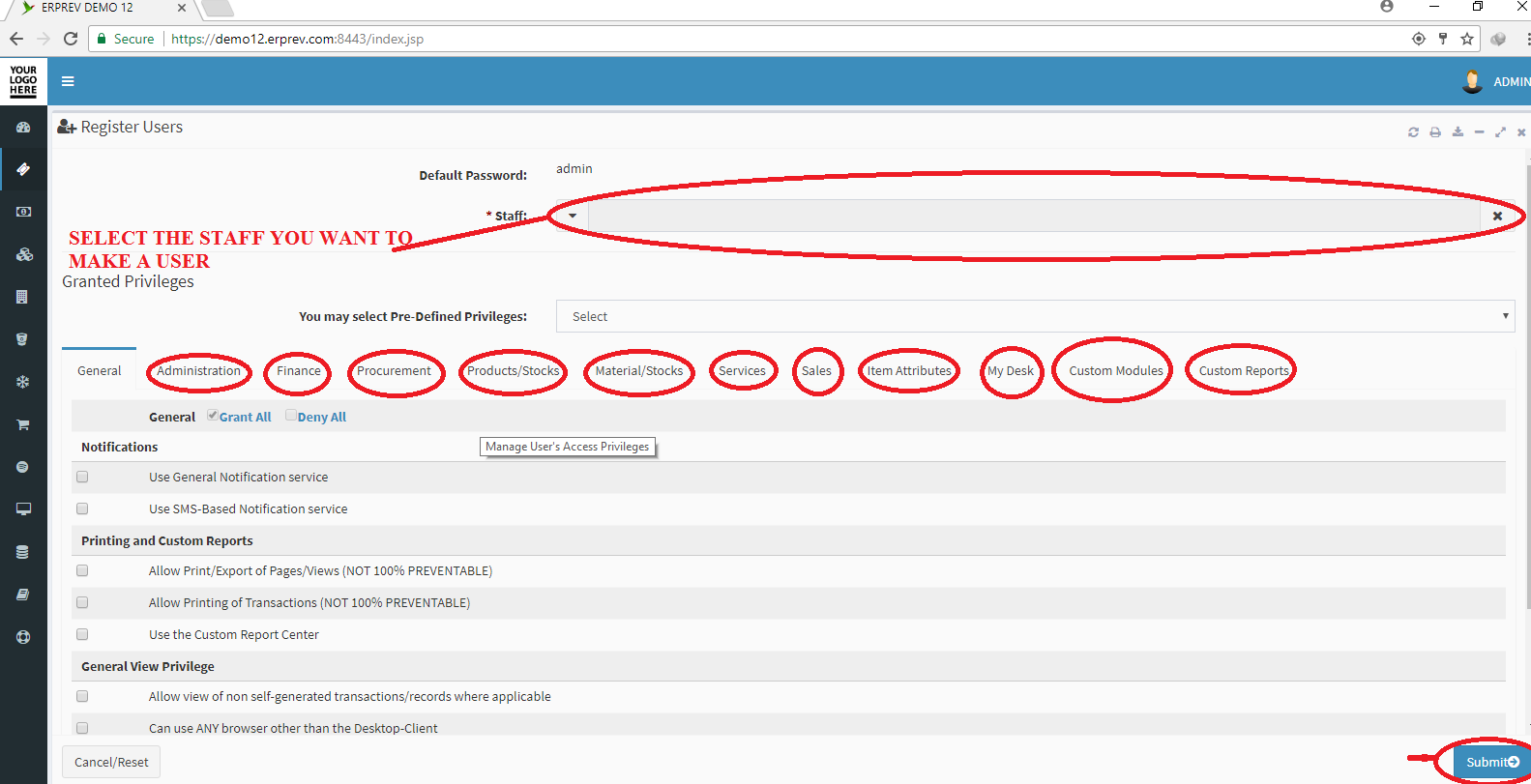 NOTE: You can create pre-defined privileges for different types of system users so that you don't have to check the privilege options one after the other.
Navigate to "How to Create Pre-defined priviledges" in the Managing Systems Users section in this category to learn more.