HOW TO REGISTER CUSTOMERS OR CLIENTS
Last Updated: 2017-10-03 16:56:56
Mouse Hover on the LEFT.
Then Click on SALES, a list of features will appear and then you CLICK on Customers.
A dropdown list appears and you CLICK on Register Customers.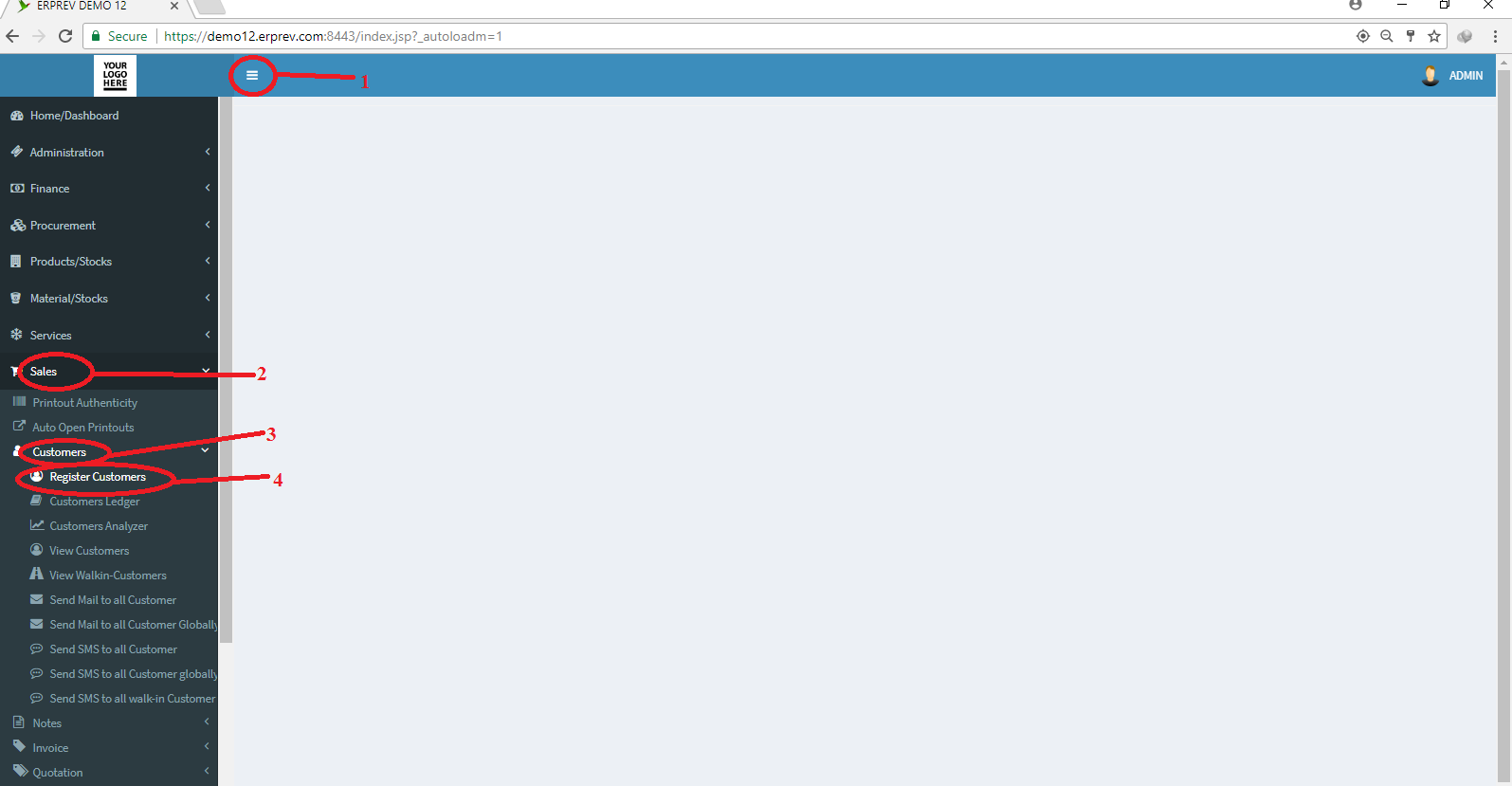 Fill the "Register Customers" form by providing the info in all the tabs and then Click on the SUBMIT button.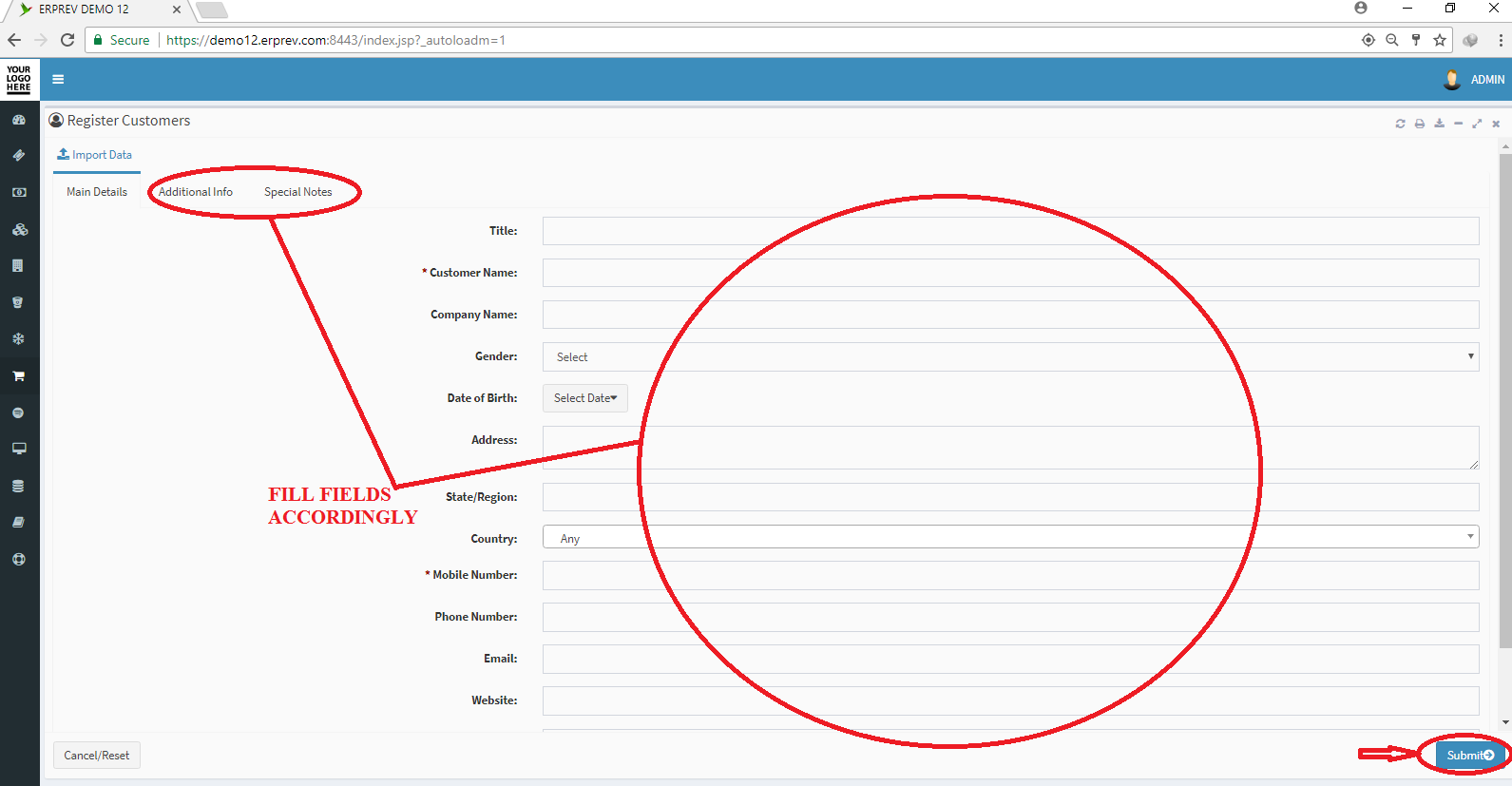 NOTE: You can use the "Special Notes" tab to enter any other information about the customer or client that you want to refer to in the future. This can always be updated at any time by you or any other system user in your organization that has the privilege to view and update staff special notes.
You can watch the video on how to mass import customer data into your database.