HOW TO EDIT CUSTOMERS OR CLIENTS INFORMATION
Last Updated: 2017-10-03 17:19:09
Mouse Hover on the LEFT.
Then Click on SALES, a list of features will appear and then you CLICK on Customers.
A dropdown list appears and you CLICK on View Customers.
Use the search parameters to filter and then CLICK on the Fetch Data button.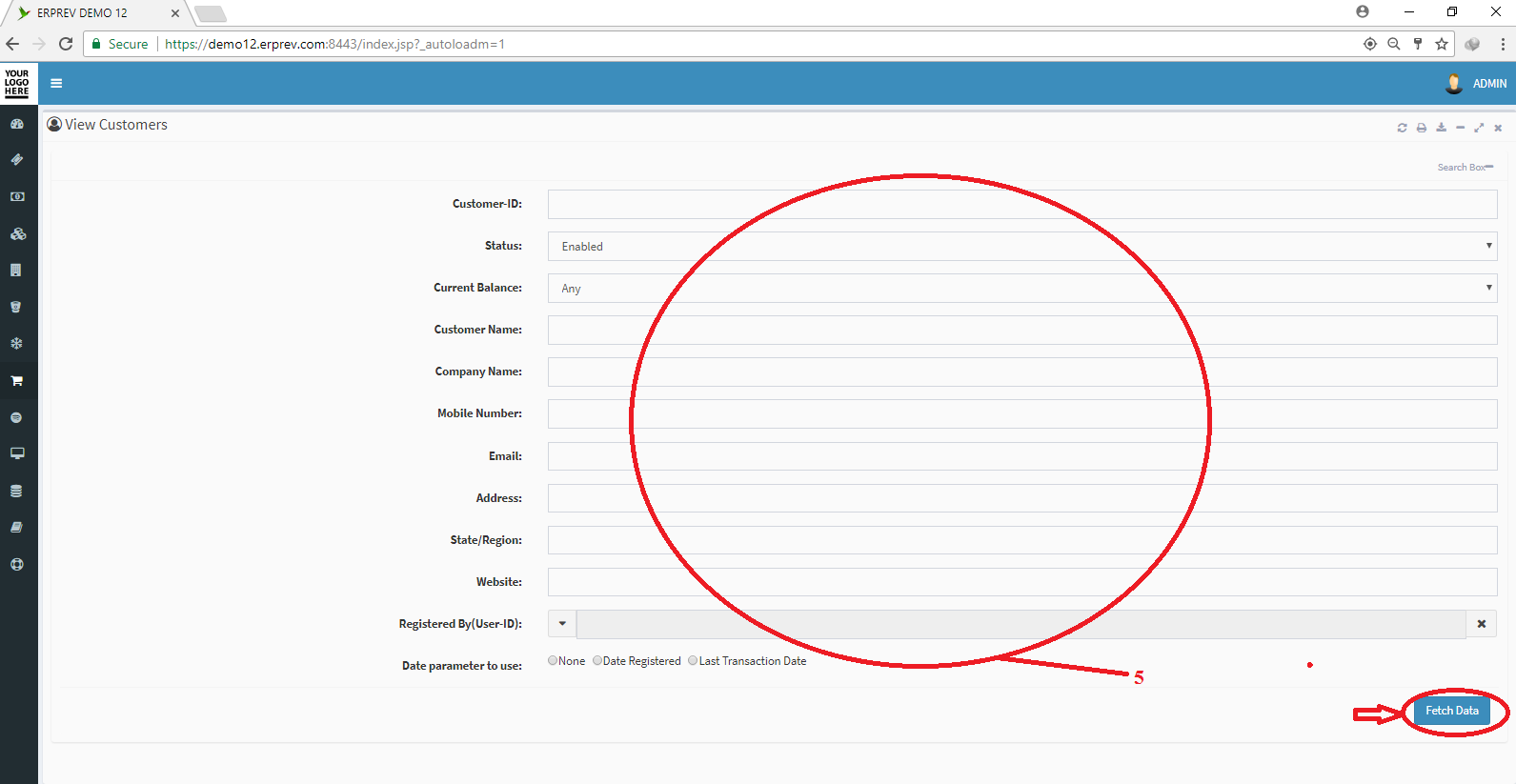 CLICK on th edit icon highlighted below to edit the content of a specific customer or client.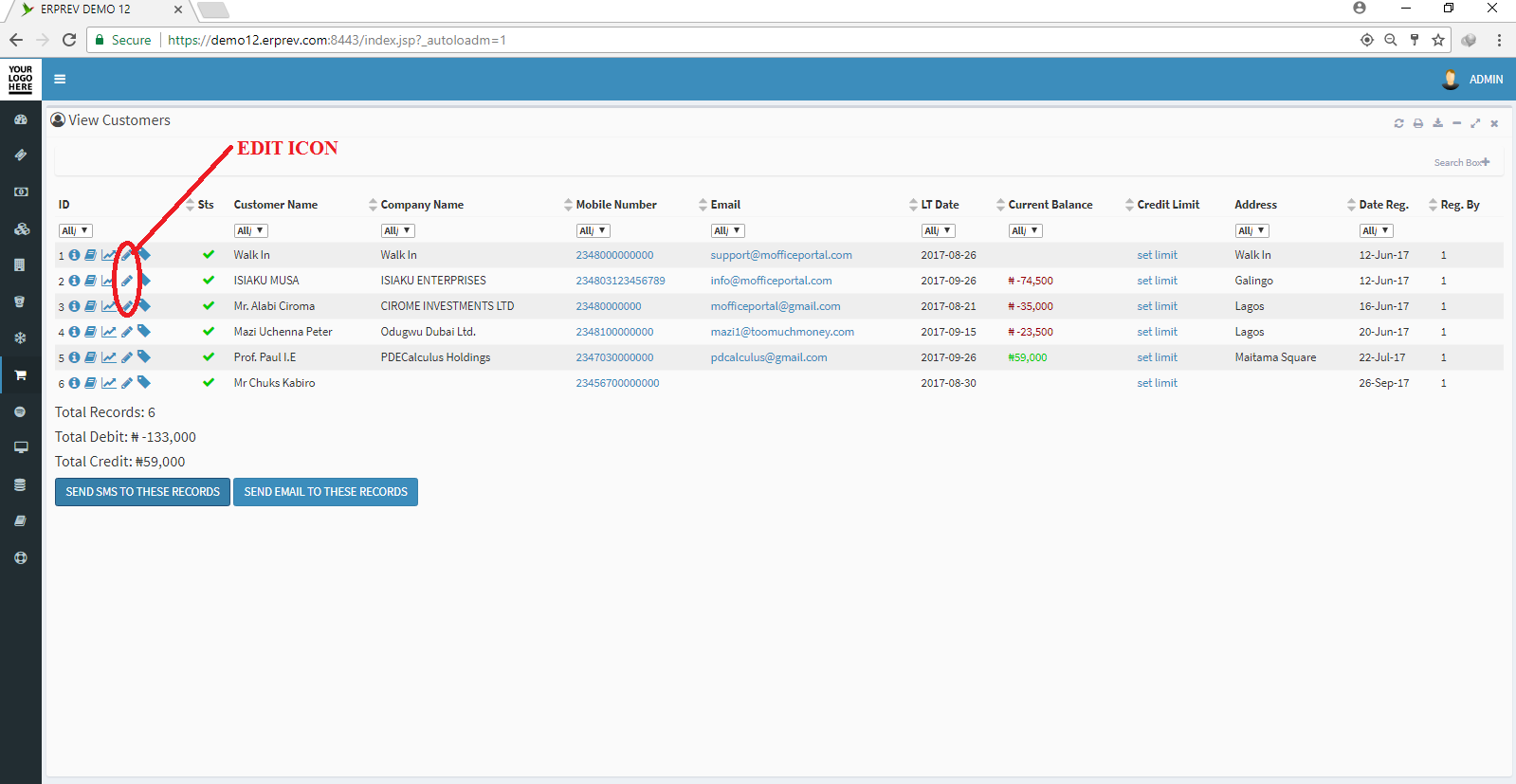 Update the customer's record by filling the information in all the tabs below and then CLICK on the Submit button.