HOW TO VIEW CUSTOMERS OR CLIENTS LEDGER
Last Updated: 2017-10-03 17:26:06
Mouse Hover on the LEFT.
Then Click on SALES, a list of features will appear and then you CLICK on Customers.
A dropdown list appears and you CLICK on Customers Ledger.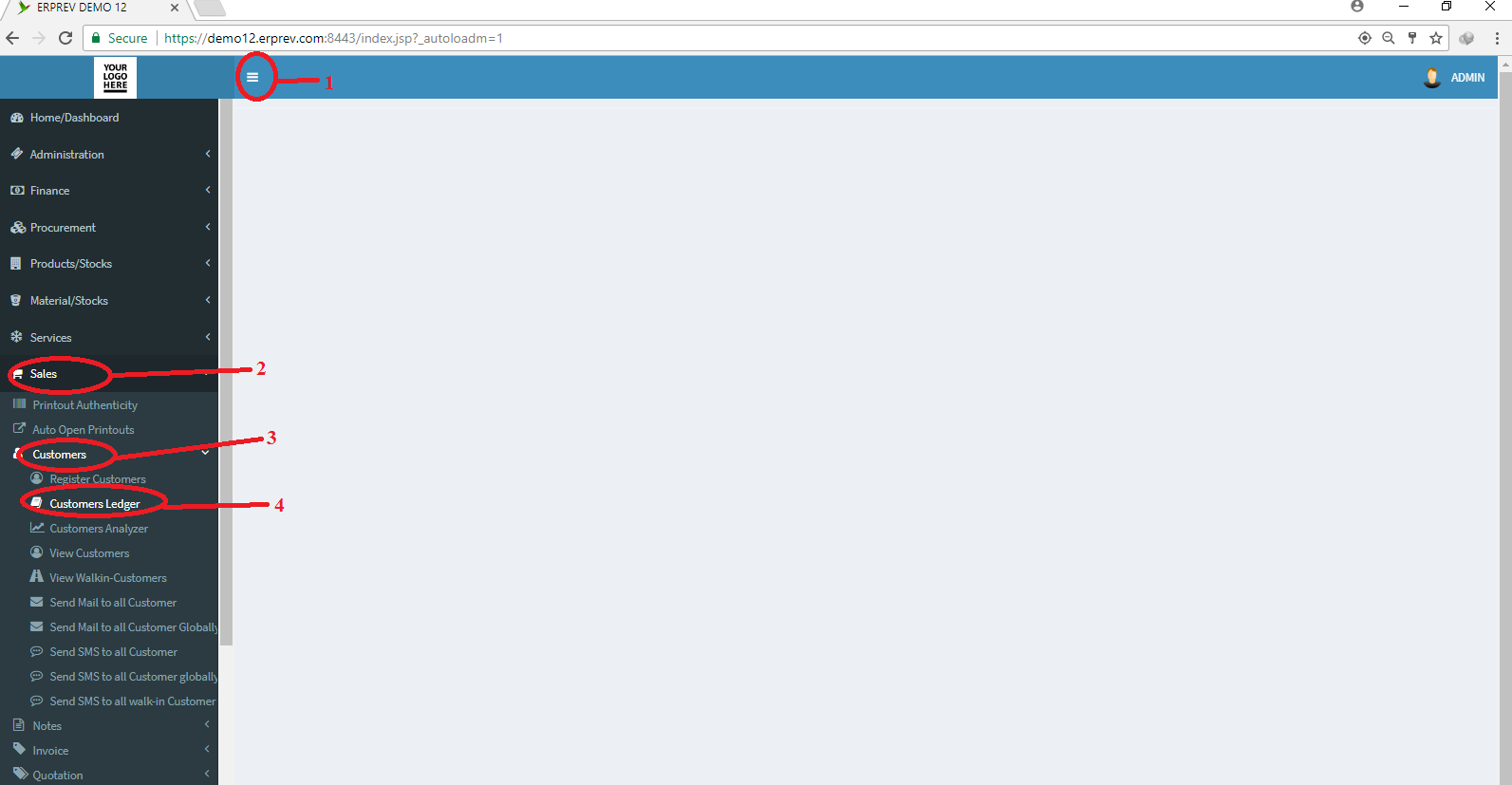 Select Customer ID and set the duration of time and CLICK on the b Get Ledger button.
You will see all the transaction details of the selected customer over the specified timeframe.