HOW TO VIEW CUSTOMERS OR CLIENTS ANALYZER
Last Updated: 2017-10-03 17:35:38
Mouse Hover on the LEFT.
Then Click on SALES, a list of features will appear and then you CLICK on Customers.
A dropdown list appears and you CLICK on Customers Analyzer.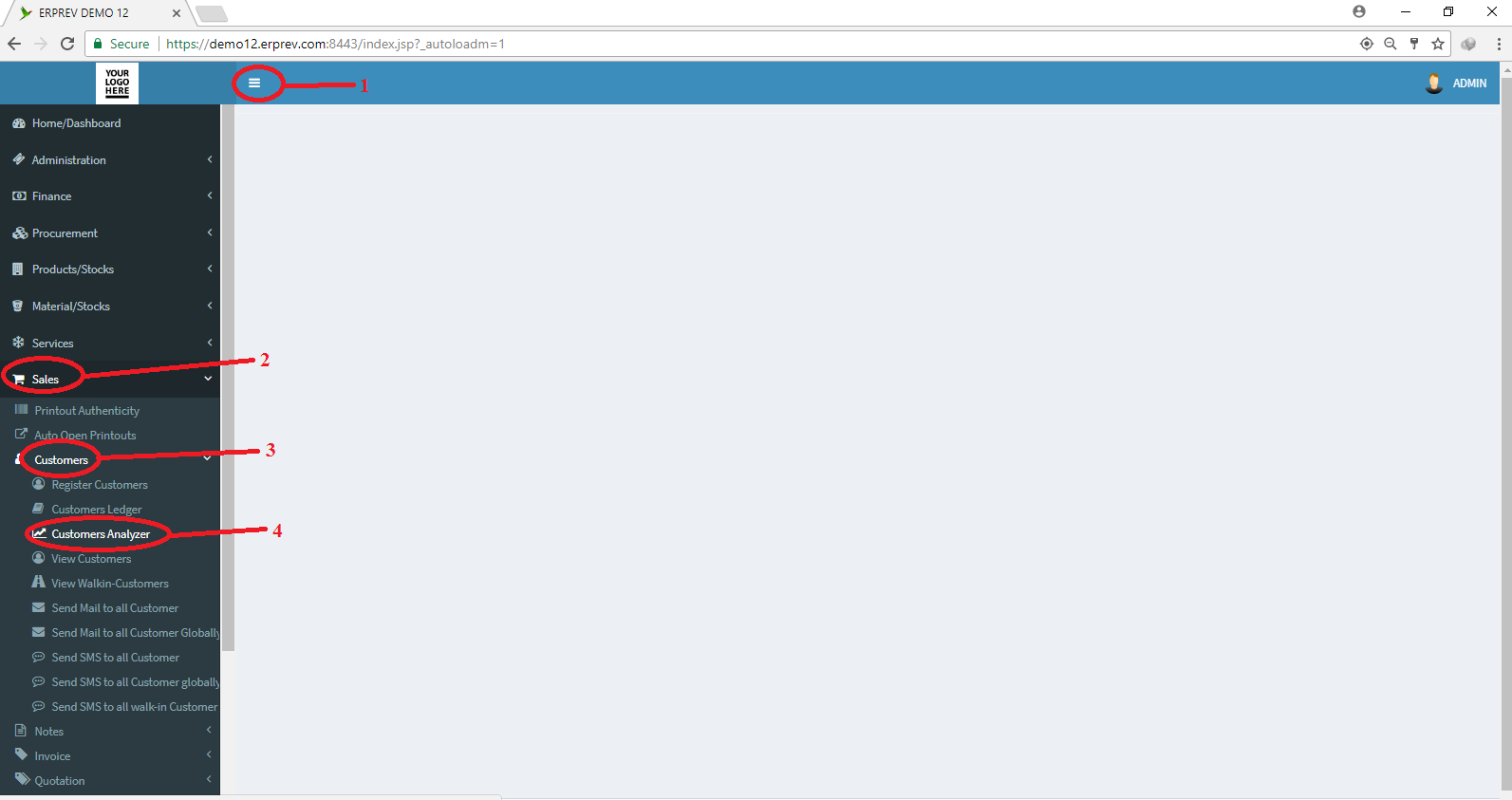 Select the customer ID, set the duration of time, choose how you want the data to be aggregated and then CLICK on the Fetch Data button.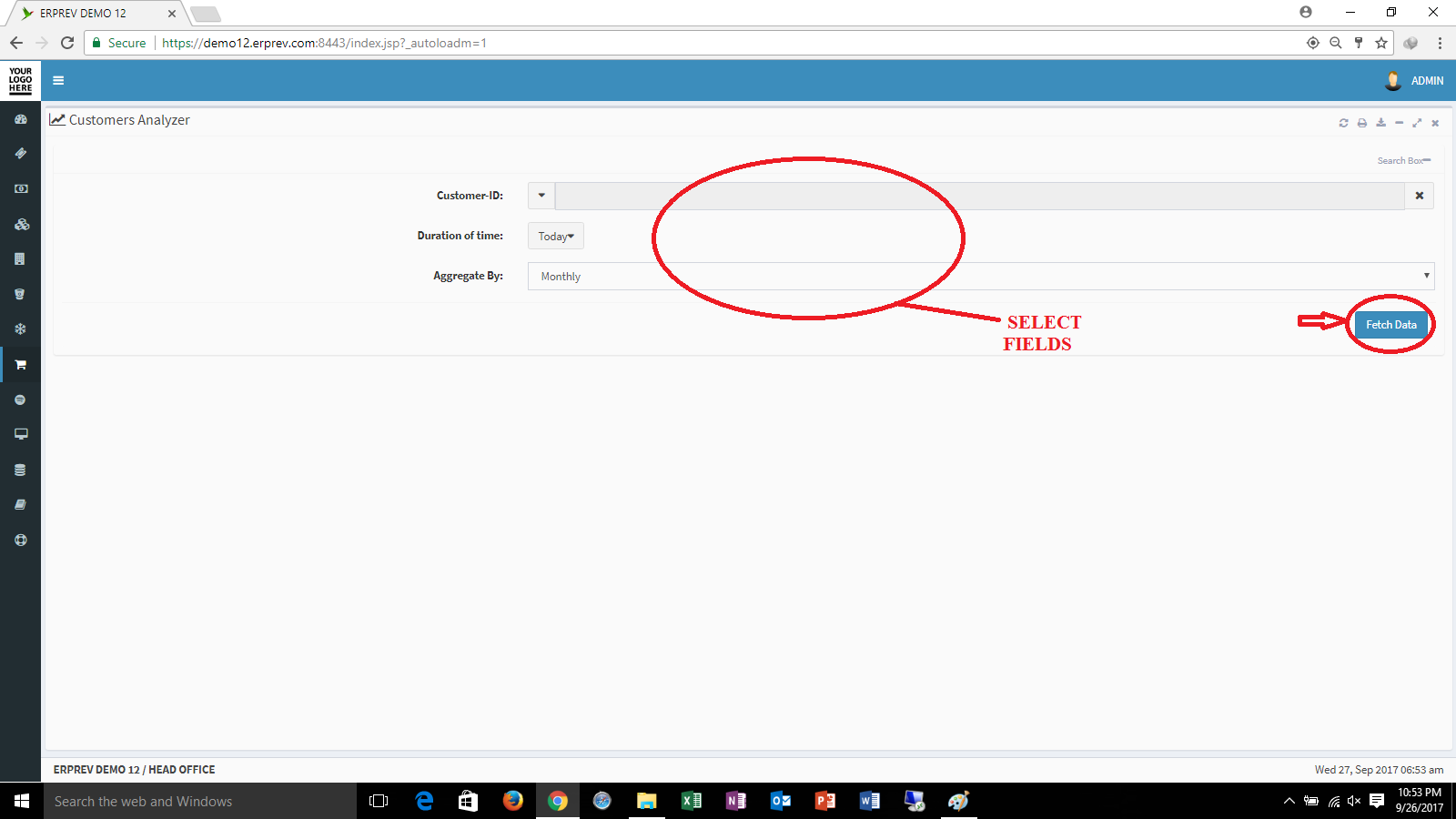 Below is the customer details displayed in a line chart, you can CLICK on the "Switch to Column Chart" button to switch to a Bar chart.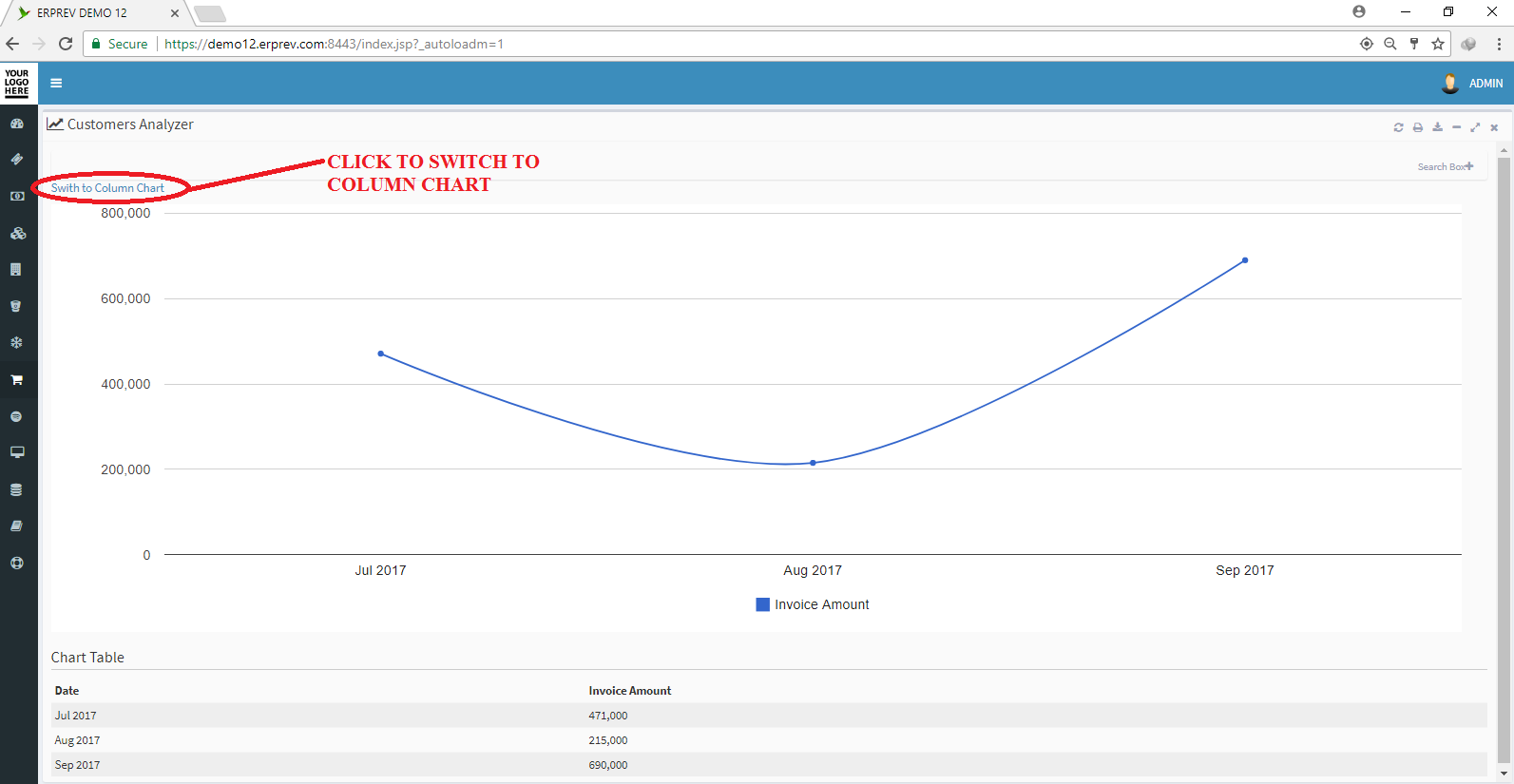 Below is the same information depicted in a column chart.