HOW TO WRITE CUSTOMER'S CREDIT AND DEBIT NOTES
Last Updated: 2017-10-03 18:02:43
Mouse Hover on the LEFT.
Then Click on SALES, a list of features will appear and then you CLICK on Notes.
A dropdown list appears and you CLICK on Write Notes.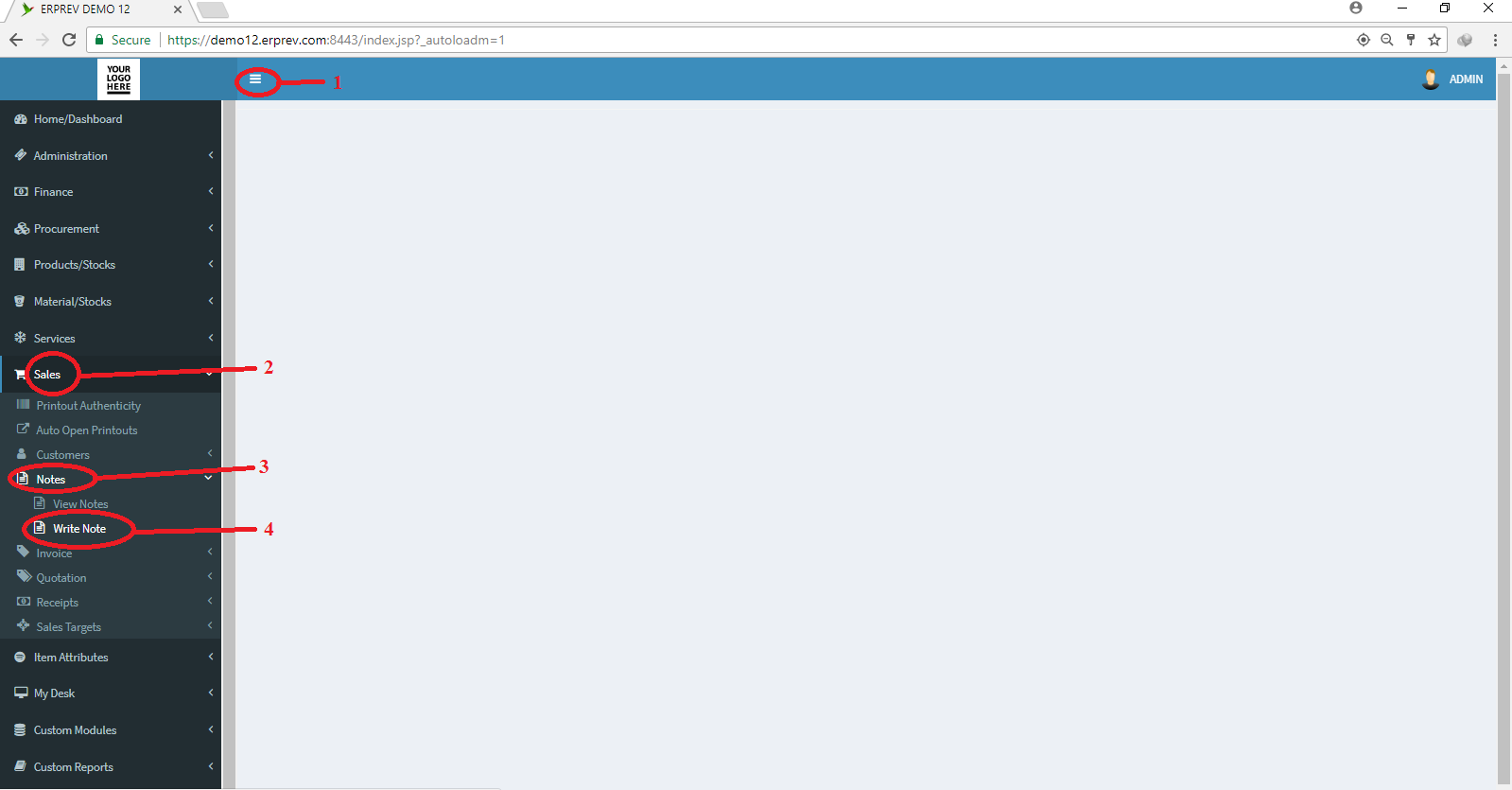 Select the date, select the customer, choose whether its a debit or credit note, enter the amount and the remark. Then CLICK on the Submit button.