HOW TO VIEW SYSTEM USERS
Last Updated: 2019-11-29 12:37:15
Mouse Hover on LEFT.
Then Click on ADMINSTRATION, a list of features will appear and then you CLICK on USERS.
A dropdown list appears and you CLICK on VIEW USERS.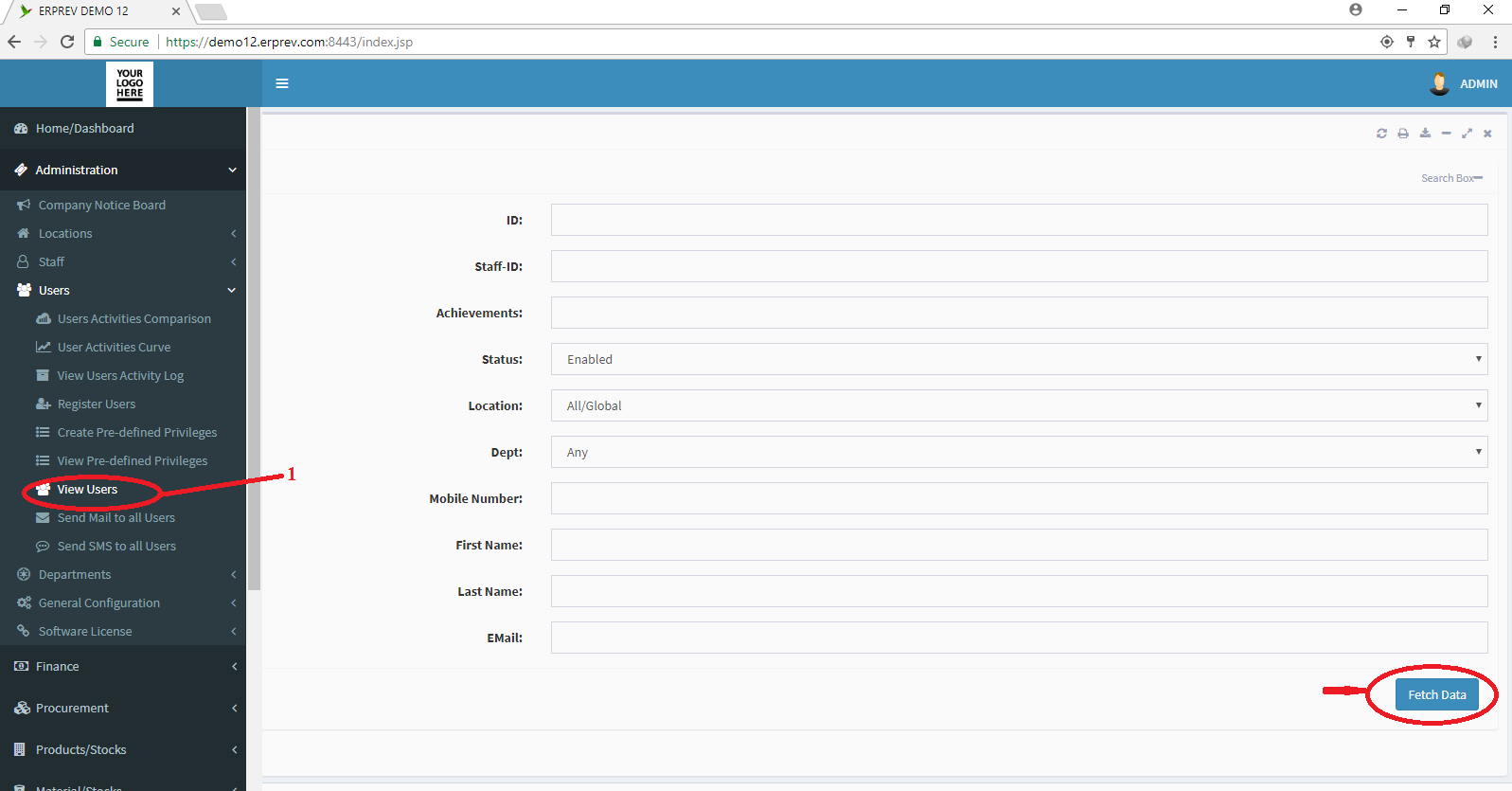 Once the View Users search fields appear, Click on Fetch Data to see all he registered users.
You can also search for a specific system user by entering the first name, last name, email address, mobile number, department or office location fields.