HOW TO WRITE CUSTOMER INVOICE (TOUCH ONLY METHOD)
Last Updated: 2017-10-03 22:48:36
Mouse Hover on the LEFT.
Then Click on SALES, a list of features will appear and then you CLICK on Invoice.
A dropdown list appears and you CLICK on Write Invoice Touch Only.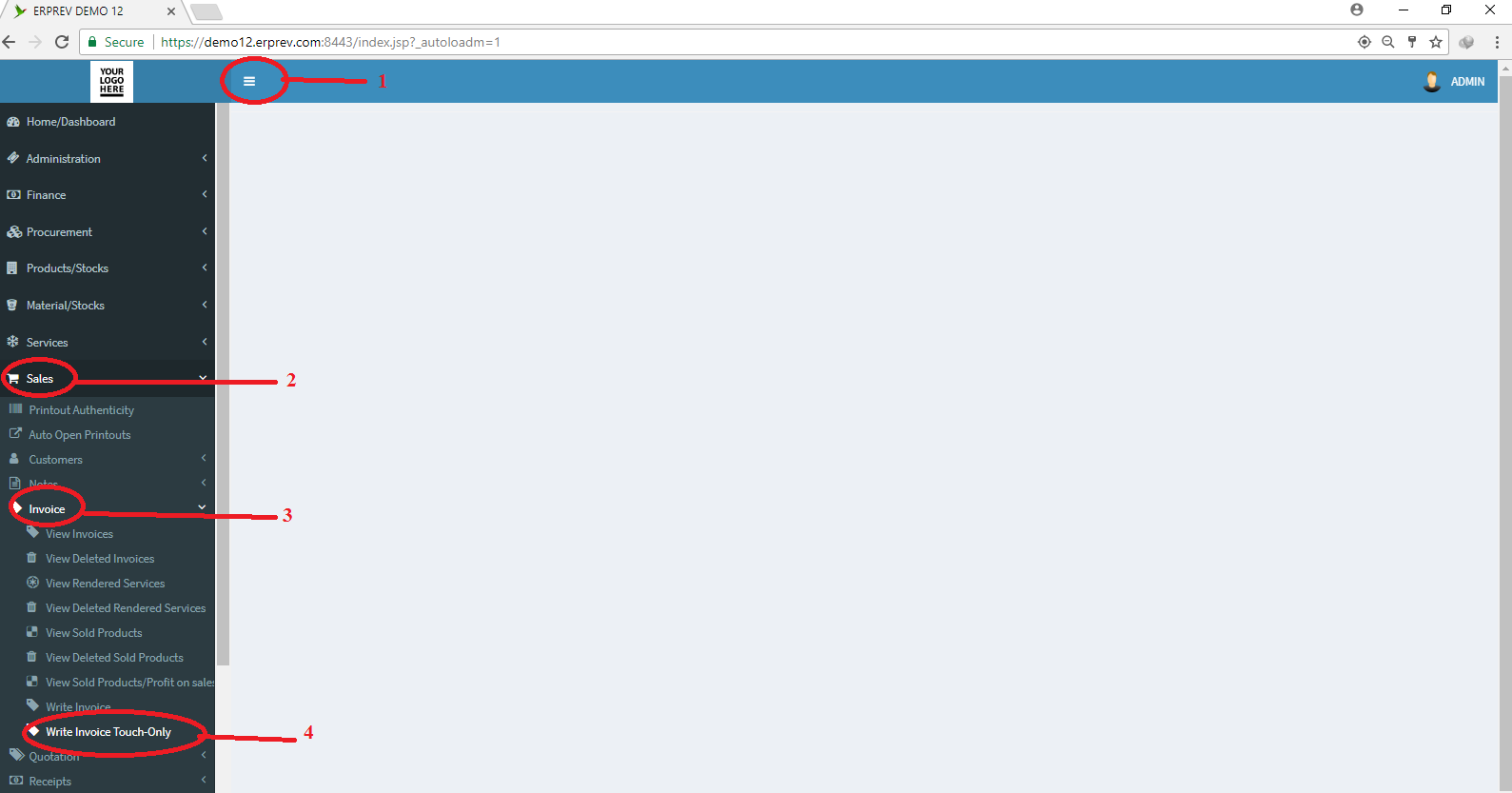 This method is ideal if you treat all transactions as walk-in like in most supermarkets and pharmacies.
Simply select the item on the left and it will appear on the right hand side of the page, enter the quantity by clicking on the (+) sign. Then CLICK on the Submit button.
NOTE:
You can select as many items as possible.
You can use the search field on the left hand side of the page to filter records of items you want to add to your customer's invoice.
You can incluce the images of the products or services that you render so you can see it at point of writing the invoices.
You can use the Top, PDw, PUp, Btw on the left and right hand side of this page to move up and down on.
You can also specify the mode of payment (cash or bank/pos or both).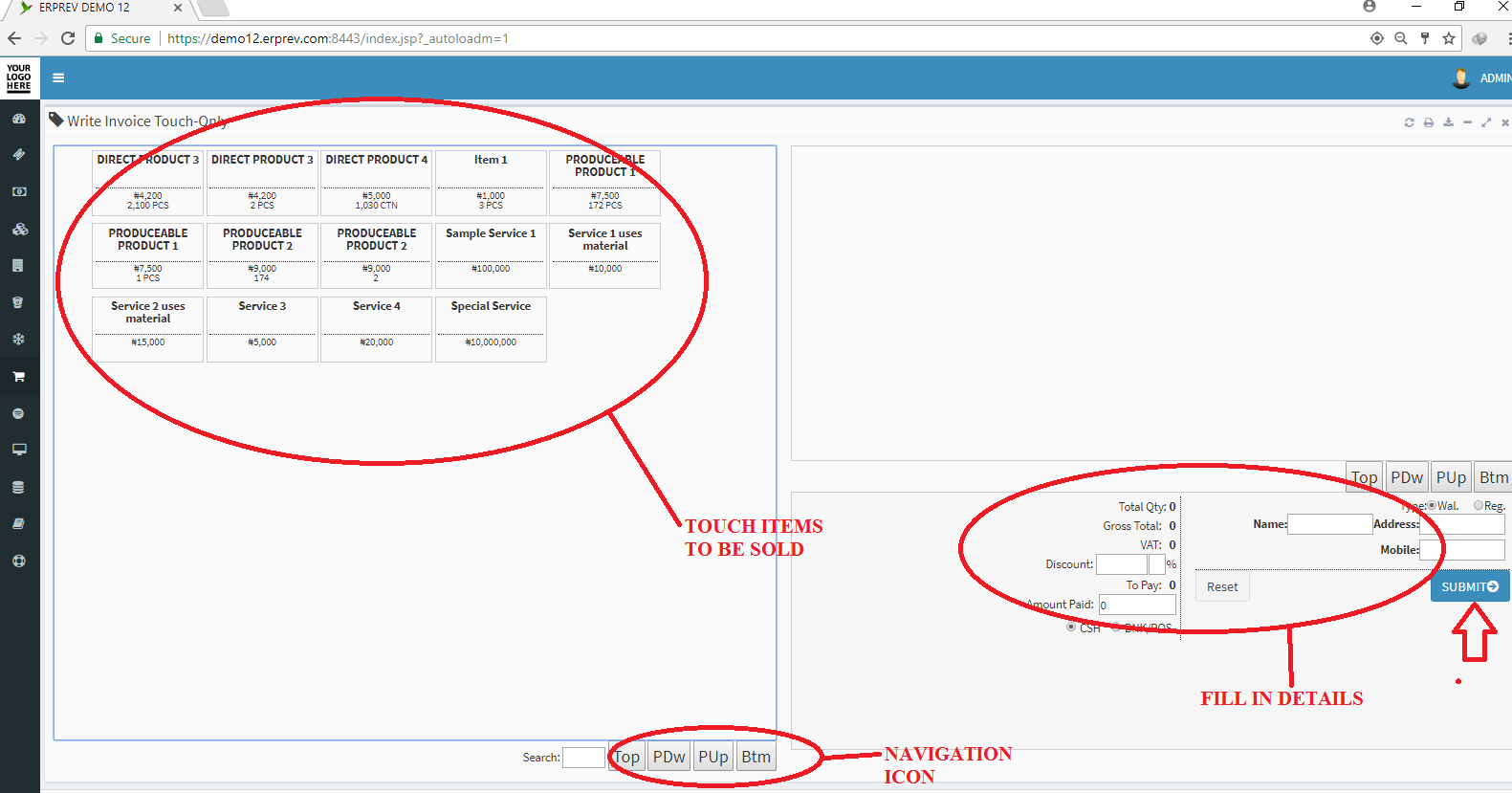 Watch the vidoes for more information.