HOW TO VIEW CUSTOMER INVOICES
Last Updated: 2017-10-03 22:59:47
Mouse Hover on the LEFT.
Then Click on SALES, a list of features will appear and then you CLICK on Invoice.
A dropdown list appears and you CLICK on View Invoices.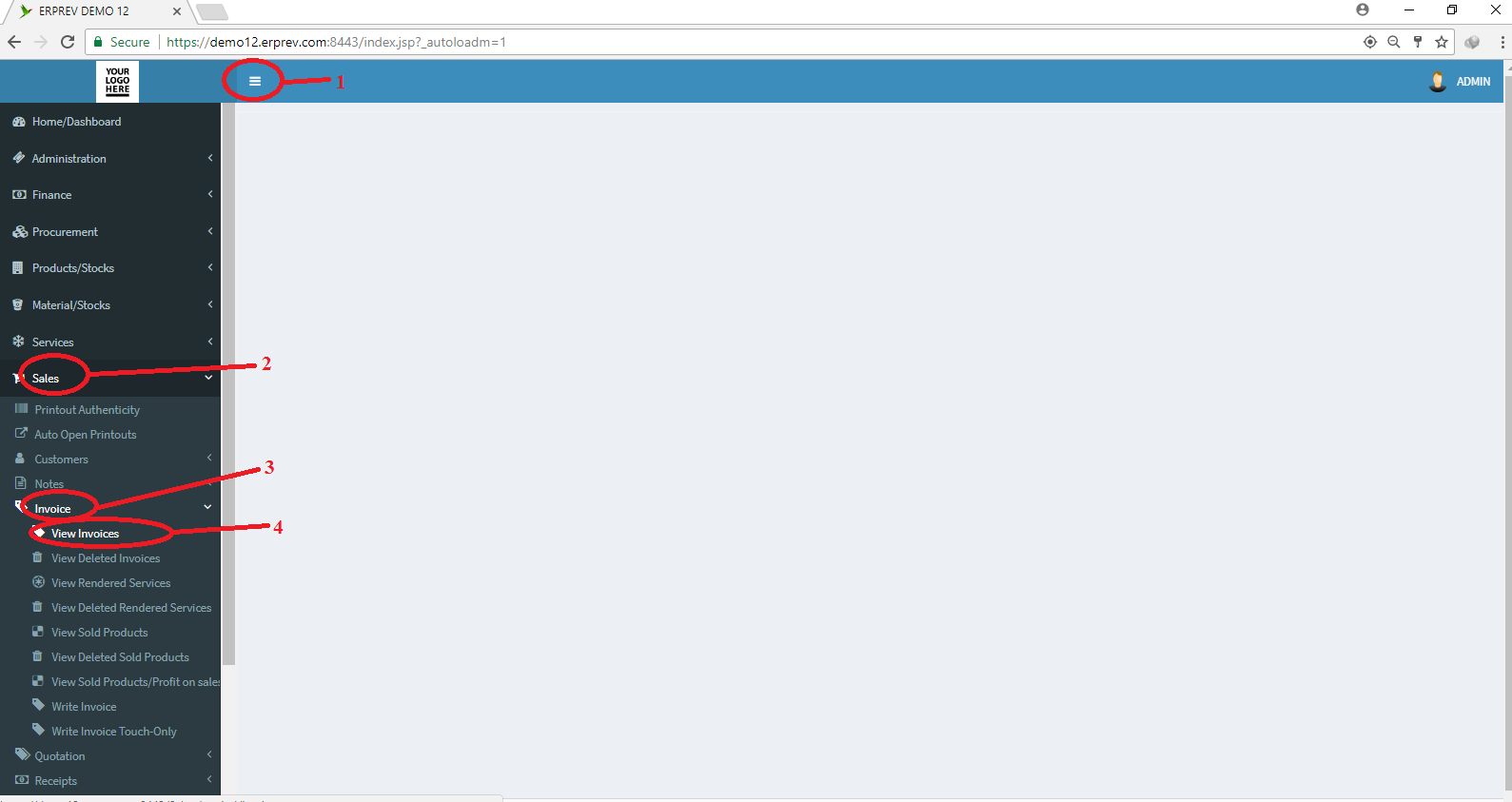 Use the search parameter to filter and then CLICK on the Fetch Data button.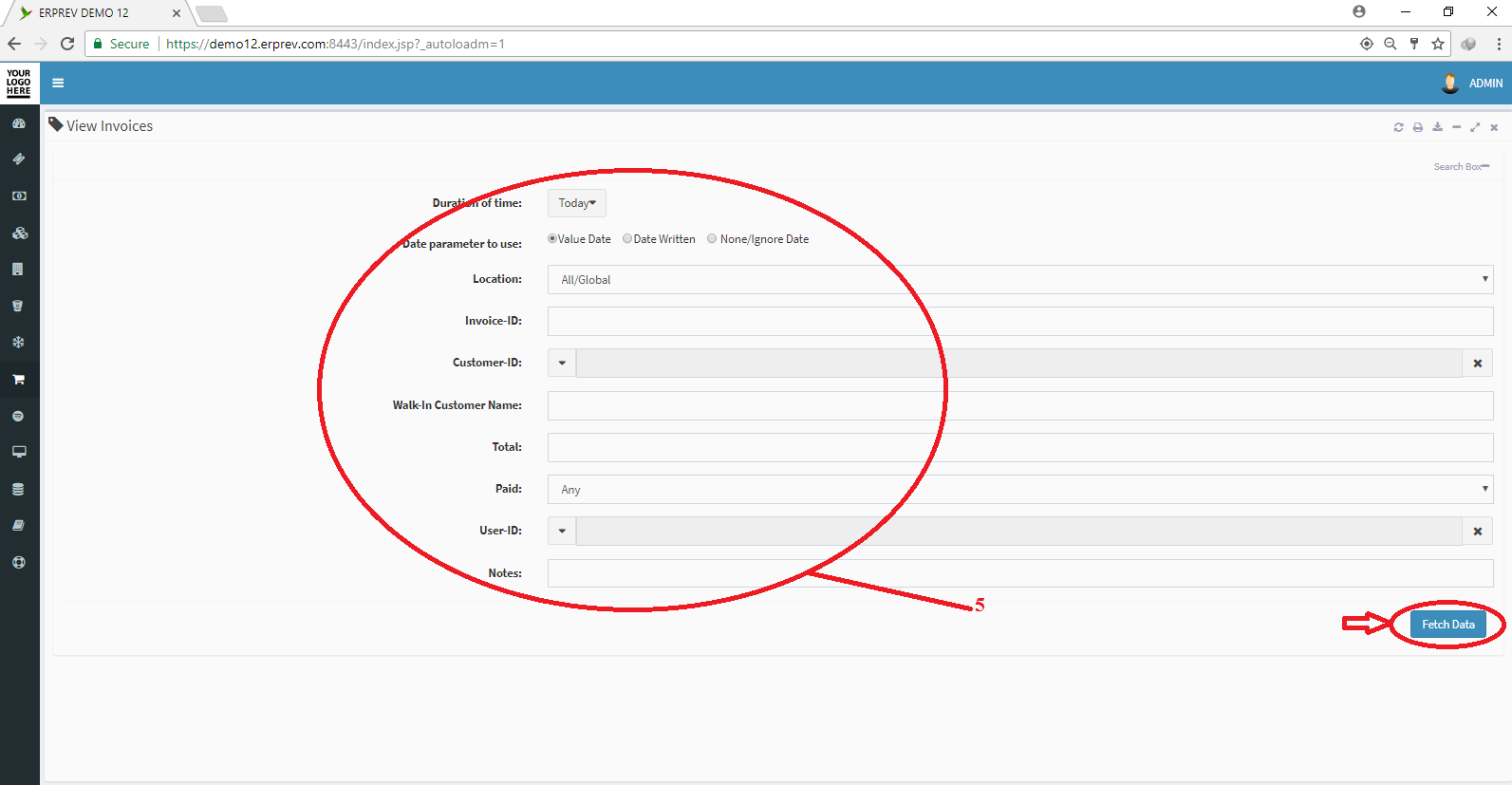 The image below displays some of the invoices with some vital information.
You can use the aggregate/group-by drop-down field to sort the data in many ways.