HOW TO EDIT CUSTOMER INVOICES
Last Updated: 2017-10-03 23:10:19
Mouse Hover on the LEFT.
Then Click on SALES, a list of features will appear and then you CLICK on Invoice.
A dropdown list appears and you CLICK on View Invoices.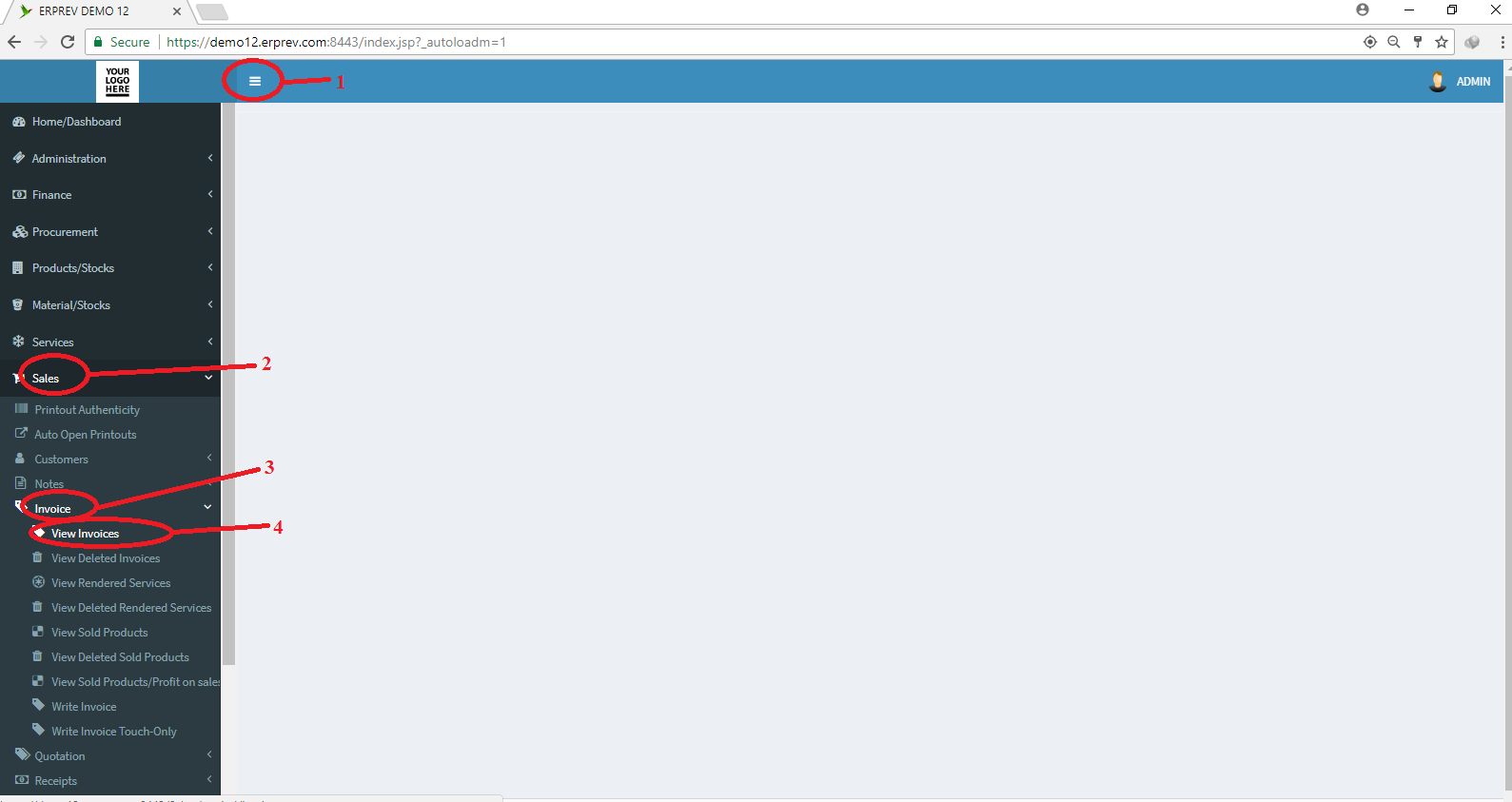 Use the search parameter to filter and then CLICK on the Fetch Data button.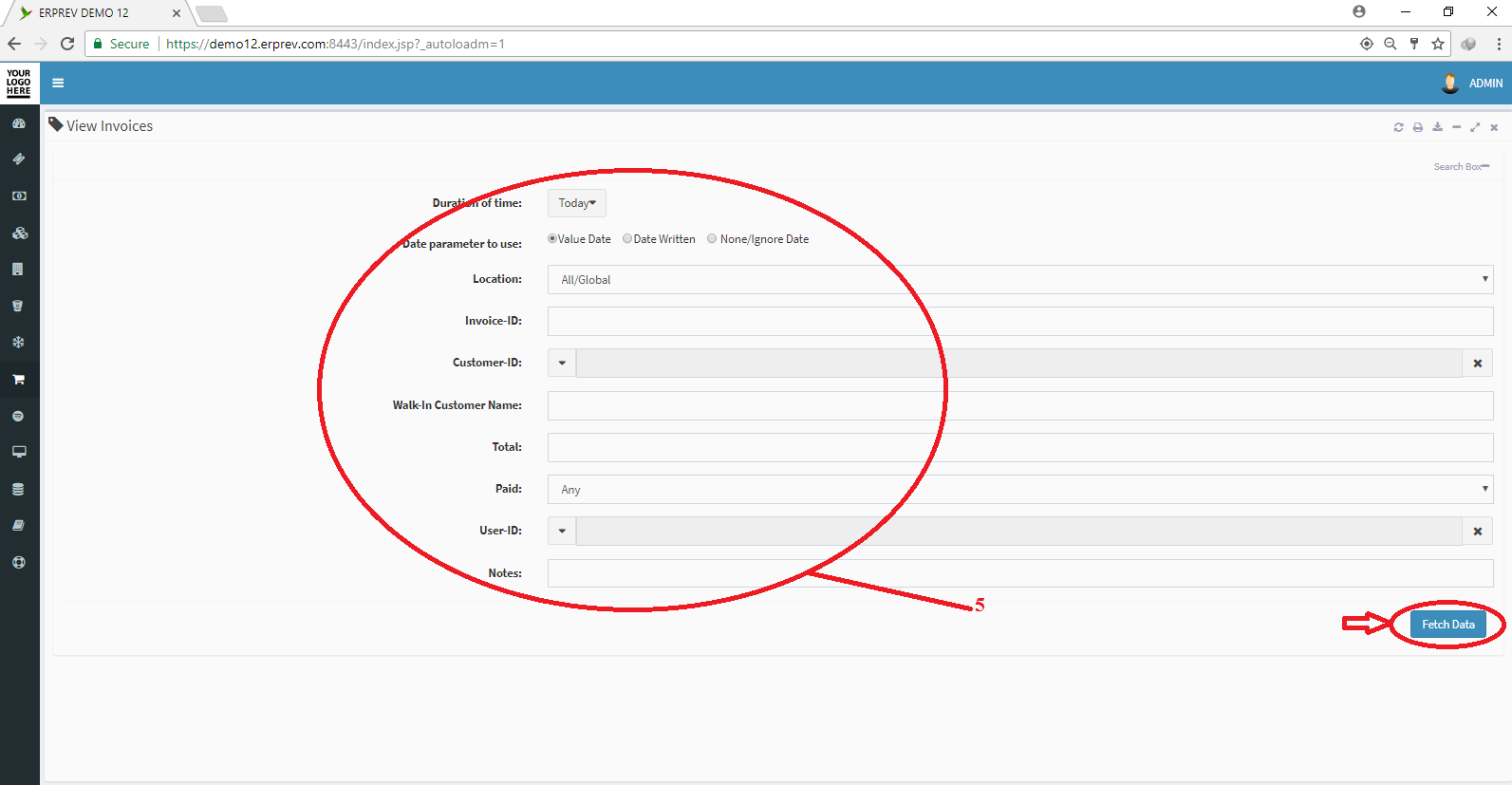 CLICK on the edit icon beside the invoice ID as shown in the image below to update invoice transaction if you have the priviledge to update customers invoices.
You can also use the Aggregate/Group-by to sort the invoice in various ways. Example by date, by customer, by location etc.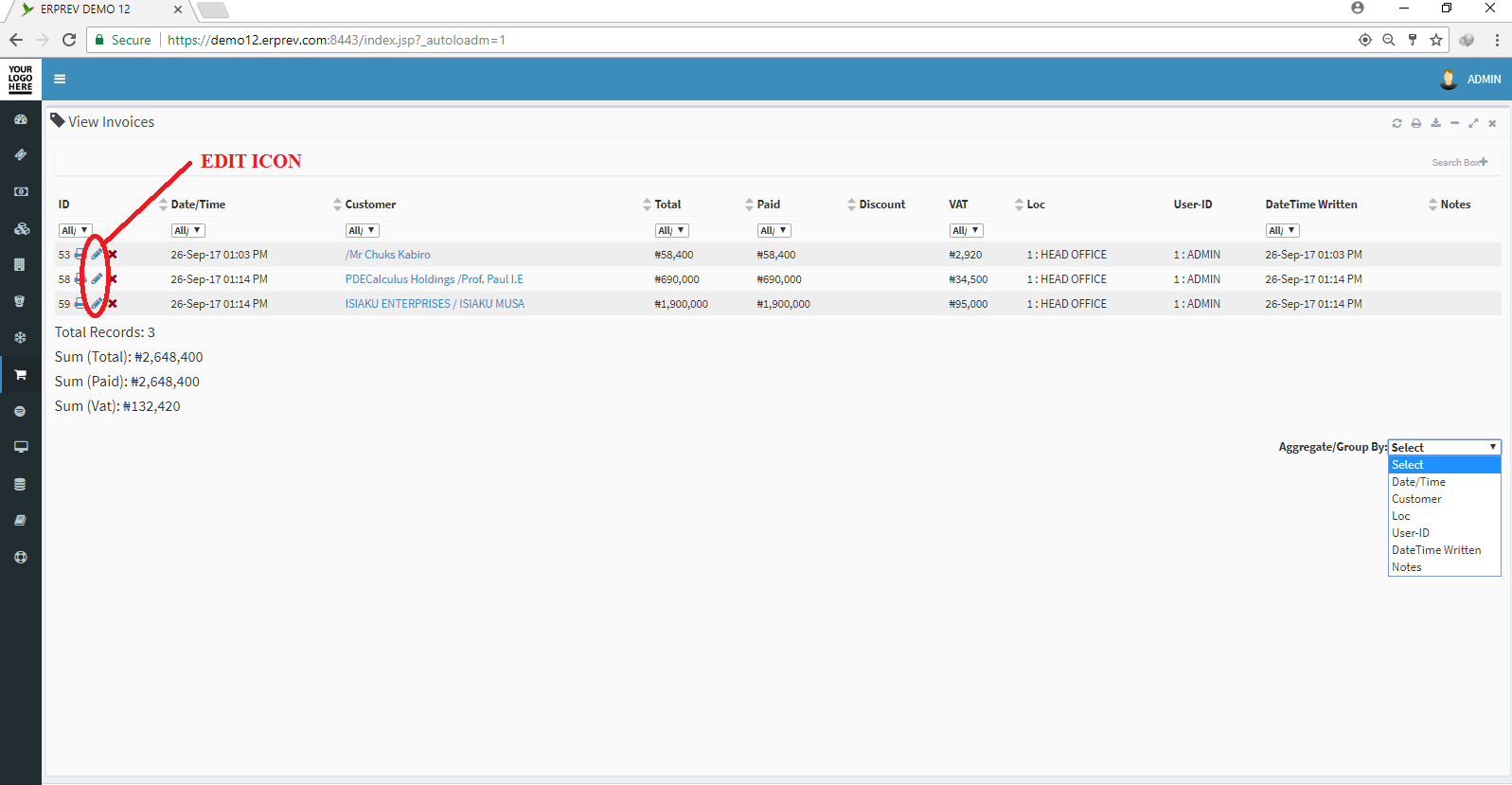 Update the fields you want and then CLICk on the Submit button.