HOW TO DELETE/REVERSE CUSTOMER INVOICES
Last Updated: 2017-10-03 23:19:34
Mouse Hover on the LEFT.
Then Click on SALES, a list of features will appear and then you CLICK on Invoice.
A dropdown list appears and you CLICK on View Invoices.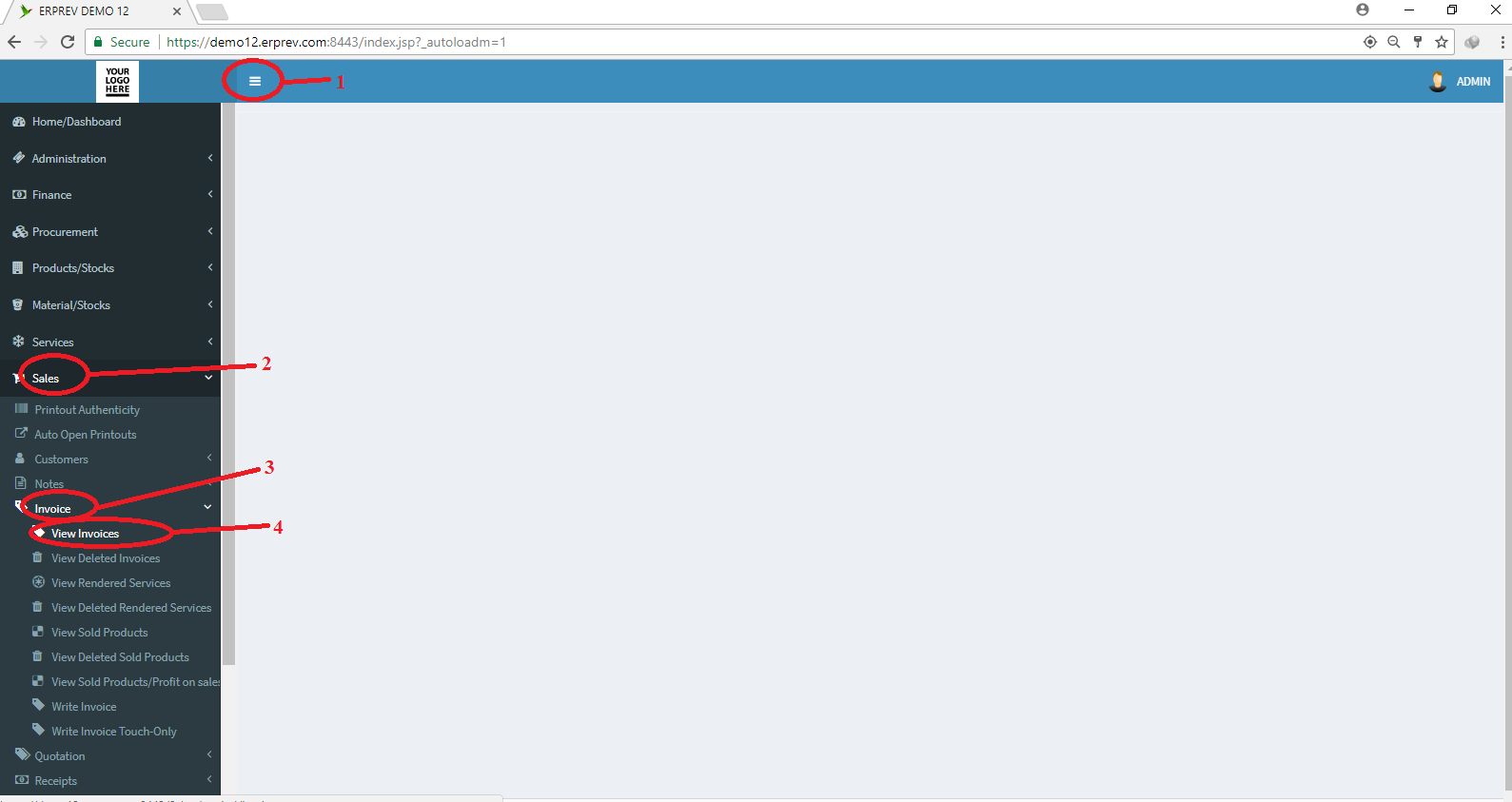 Use the search parameter to filter and then CLICK on the Fetch Data button.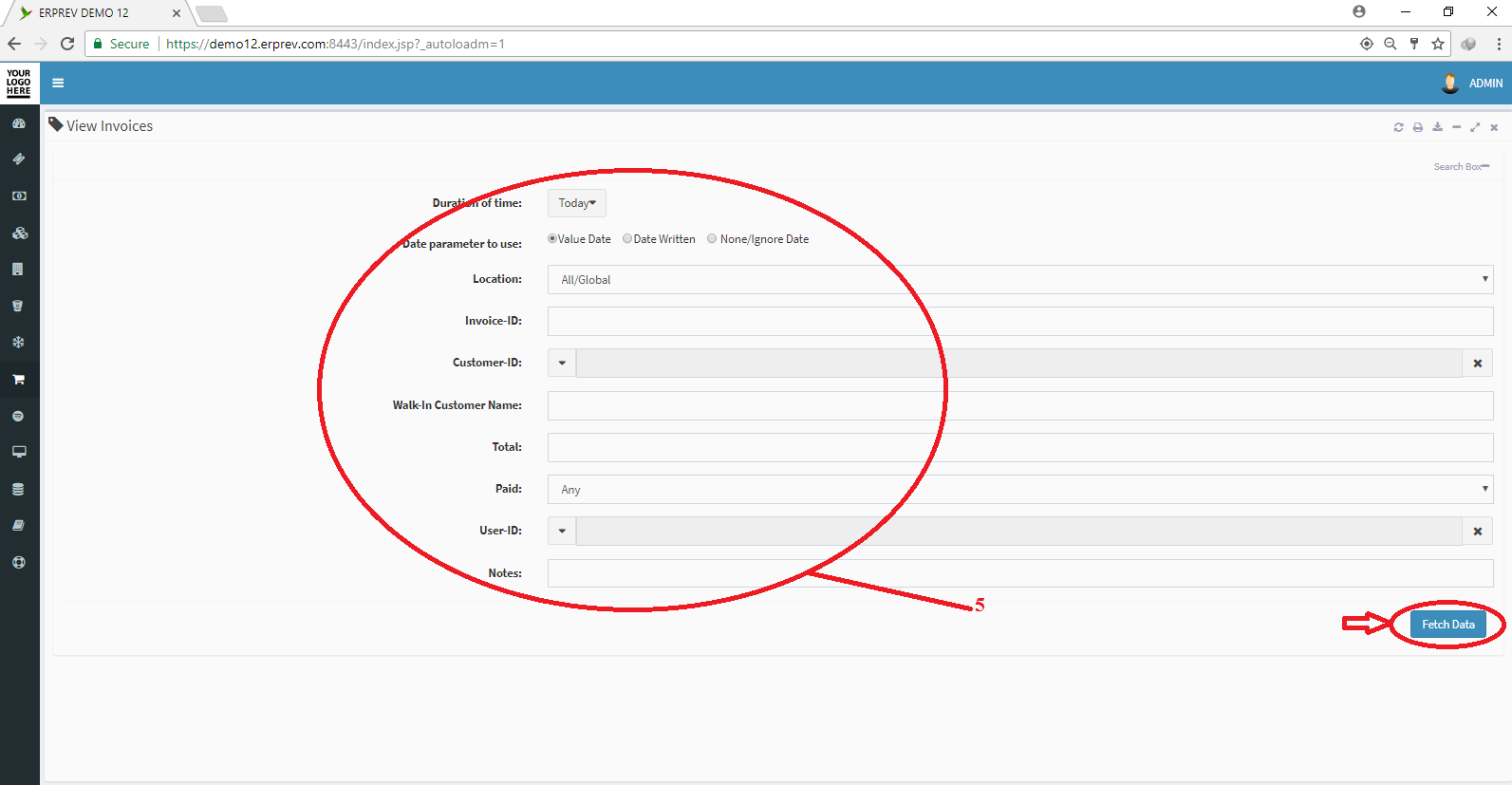 CLICK on the (x) icon below reverse a specific invoice transaction.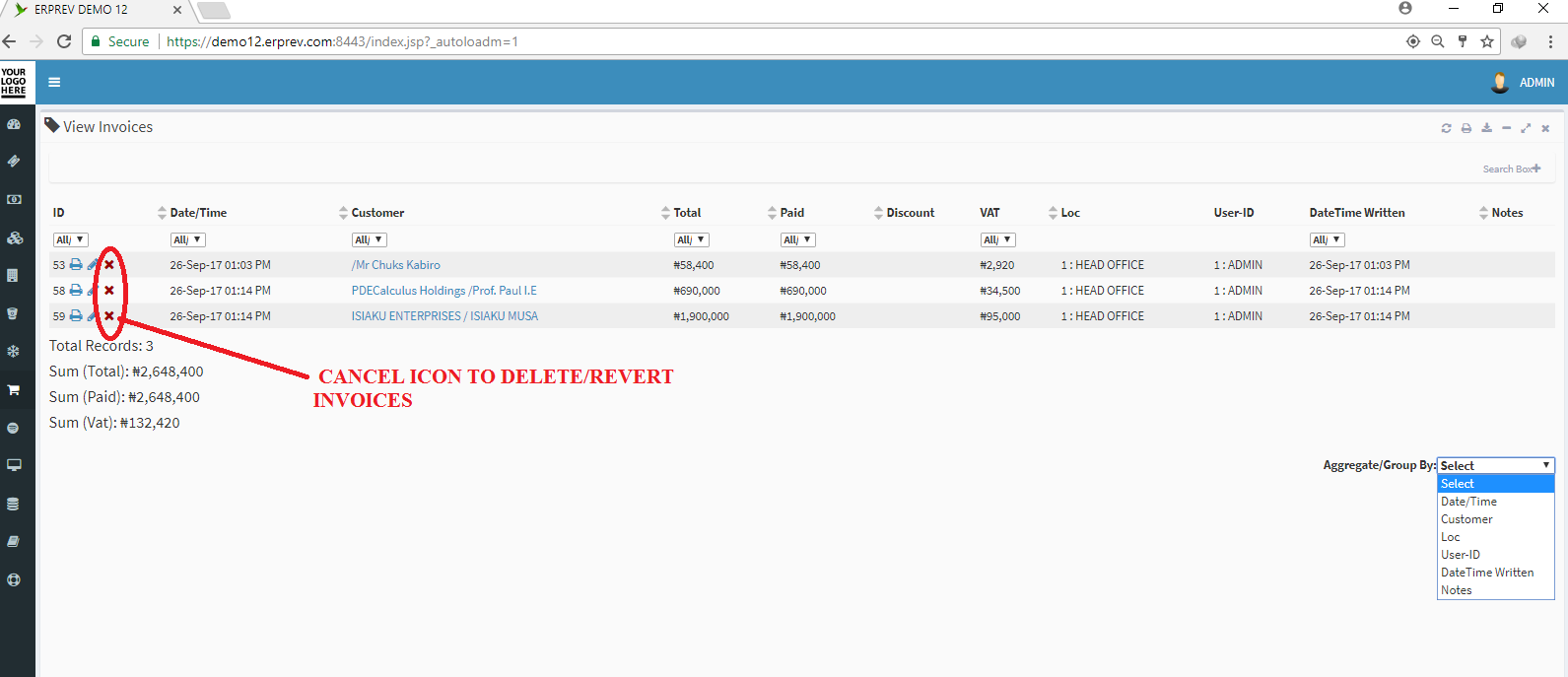 Type in your reason of cancelling the invoice and Then CLICK on the Cancel Transaction button.