HOW TO VIEW RENDERED SERVICES
Last Updated: 2017-10-03 23:39:46
Mouse Hover on the LEFT.
Then Click on SALES, a list of features will appear and then you CLICK on Invoice.
A dropdown list appears and you CLICK on View Rendered Services.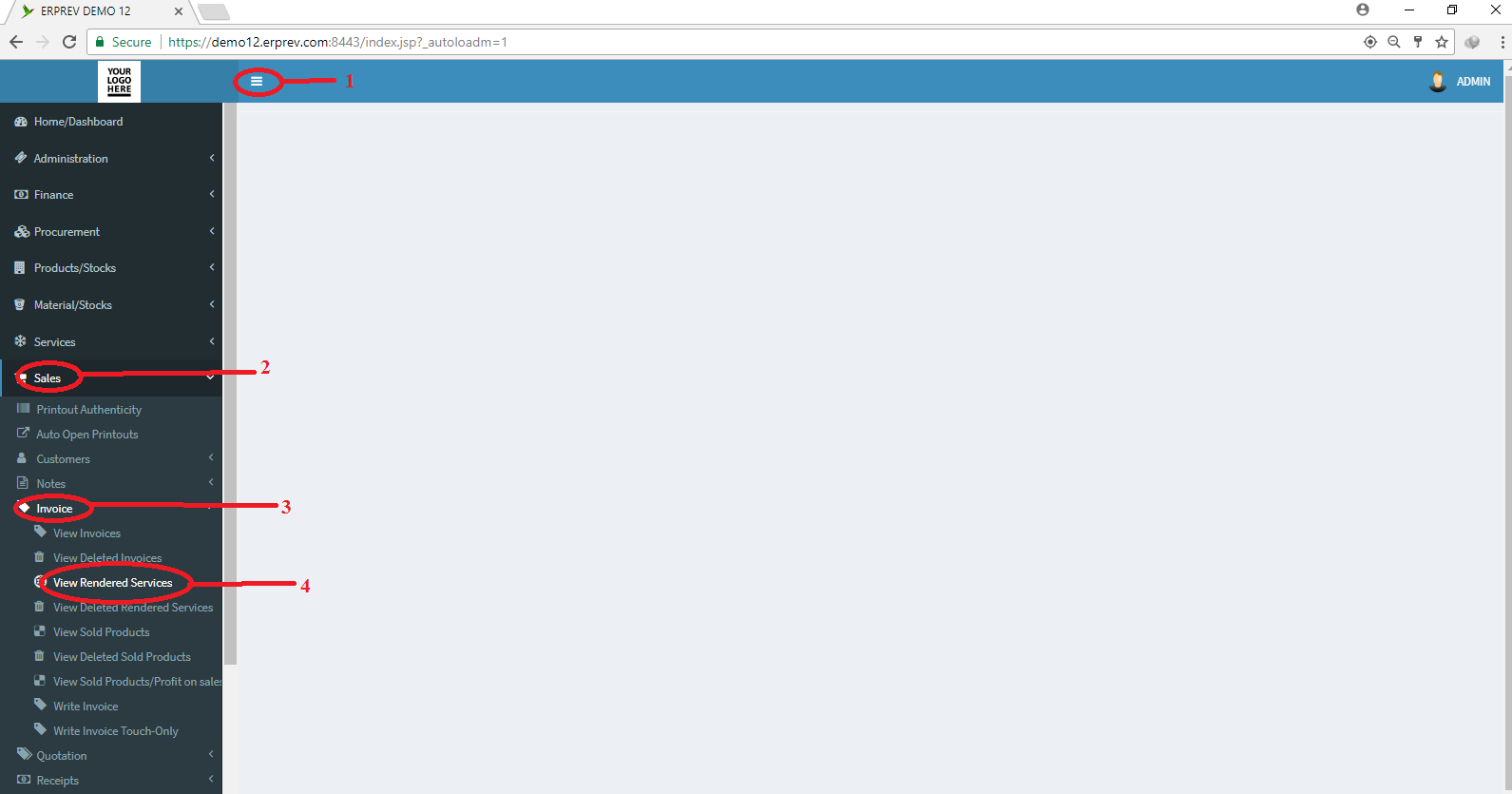 Use the search parameter to filter and then CLICK on the Fetch Data button.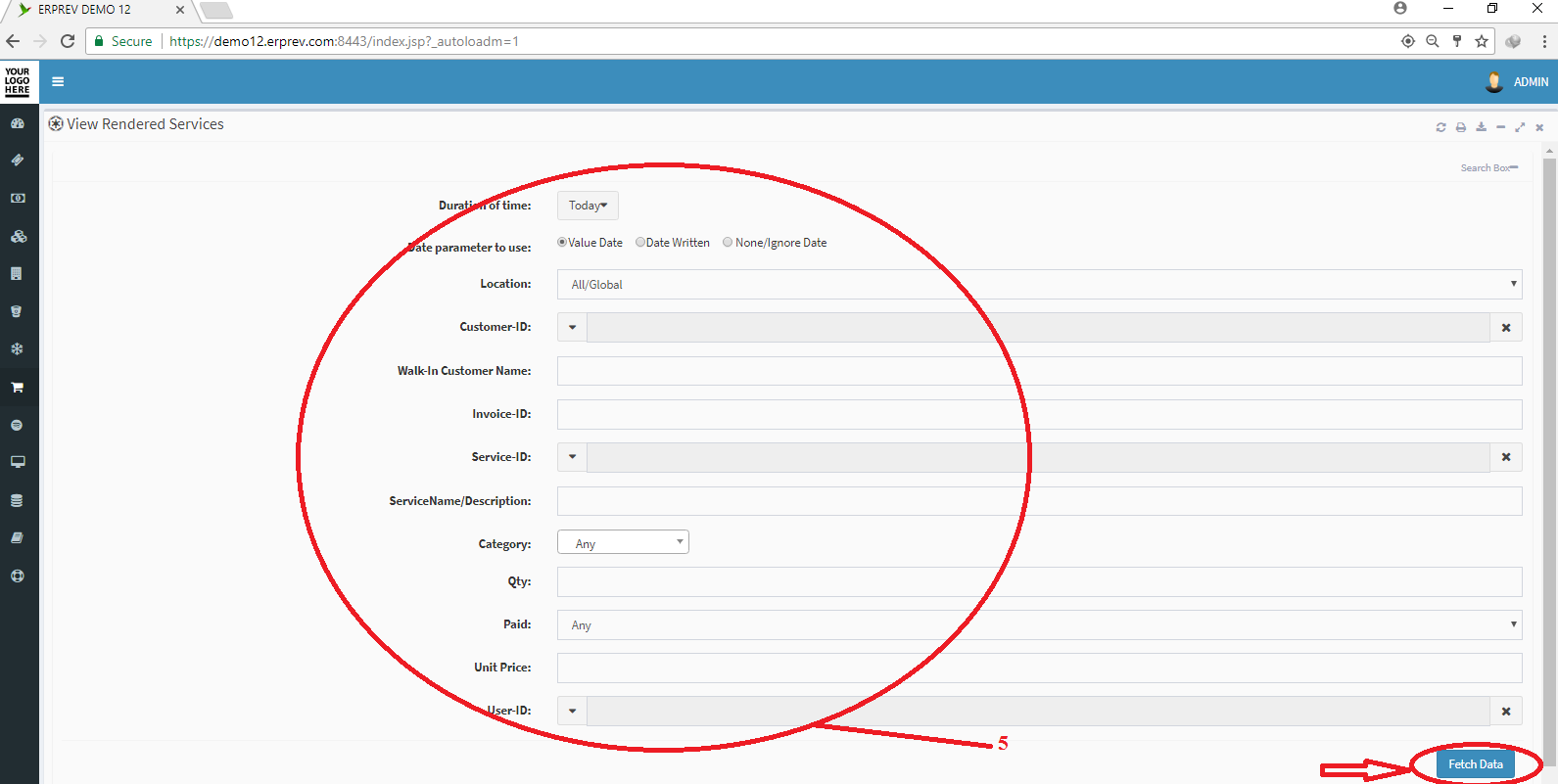 Below is the list of rendered services with Invoice ID, Customer Name, Date/Time, Payment Status, Name of Service, Quantity, Unit Price, Amount, the user that wrote the invoice and the category of each services.
You can also use the aggregate/group-by drop down to sort the records using different parameters.