HOW TO WRITE QUOTATION OR PROFORMA INVOICE
Last Updated: 2017-10-05 13:05:03
Mouse Hover on the LEFT.
Then Click on SALES, a list of features will appear and then you CLICK on Quotation.
A dropdown list appears and you CLICK on Write Quotation.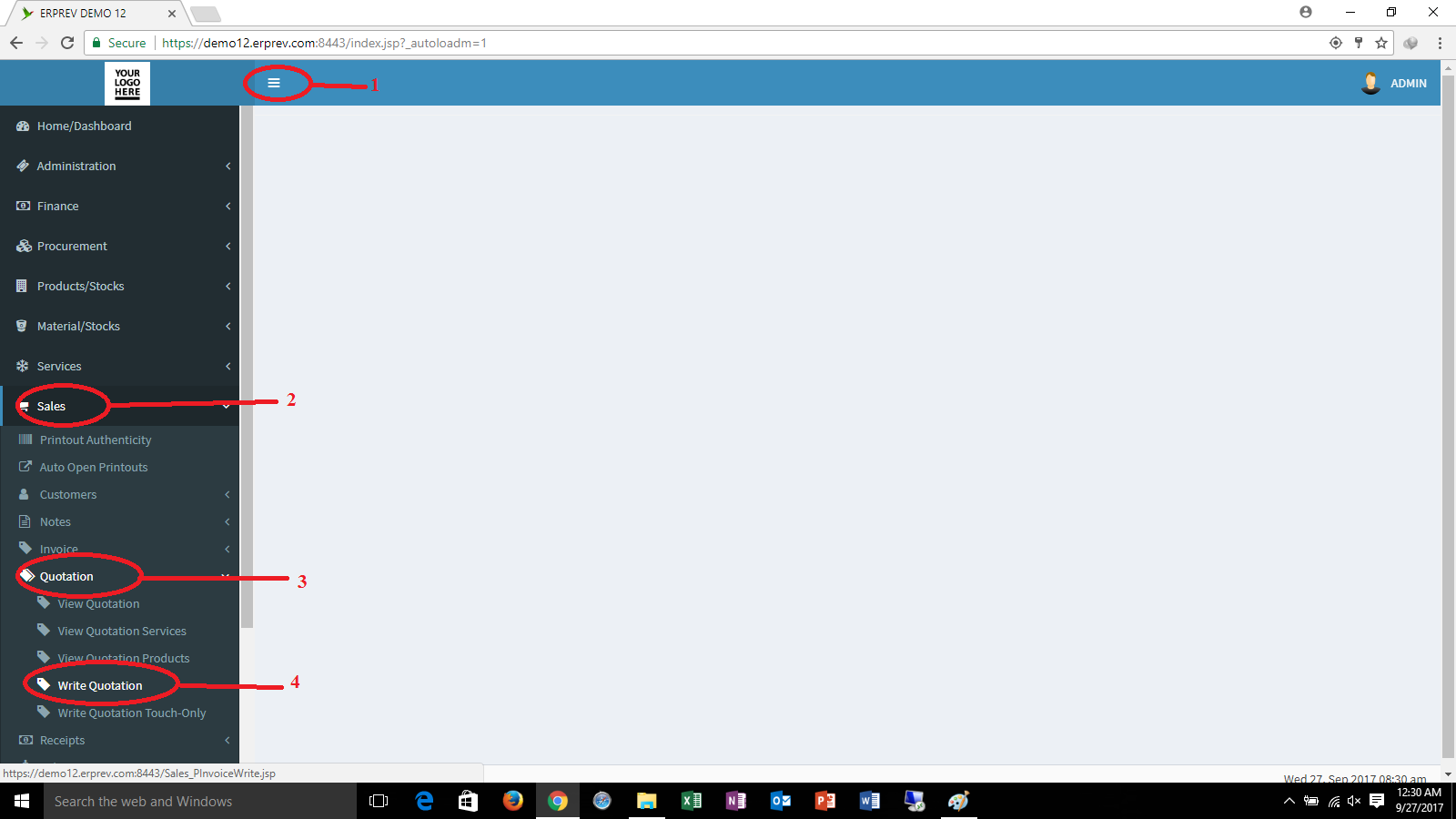 Select Registered Customer Type and search for an existing customer or add a new one.
Click on "click to select an item" below description to select the services or products the customer needs.
Enter the quantity and price for each of the items. You can give a discount if that option applies to your type of business. Then CLICK on the Submit button.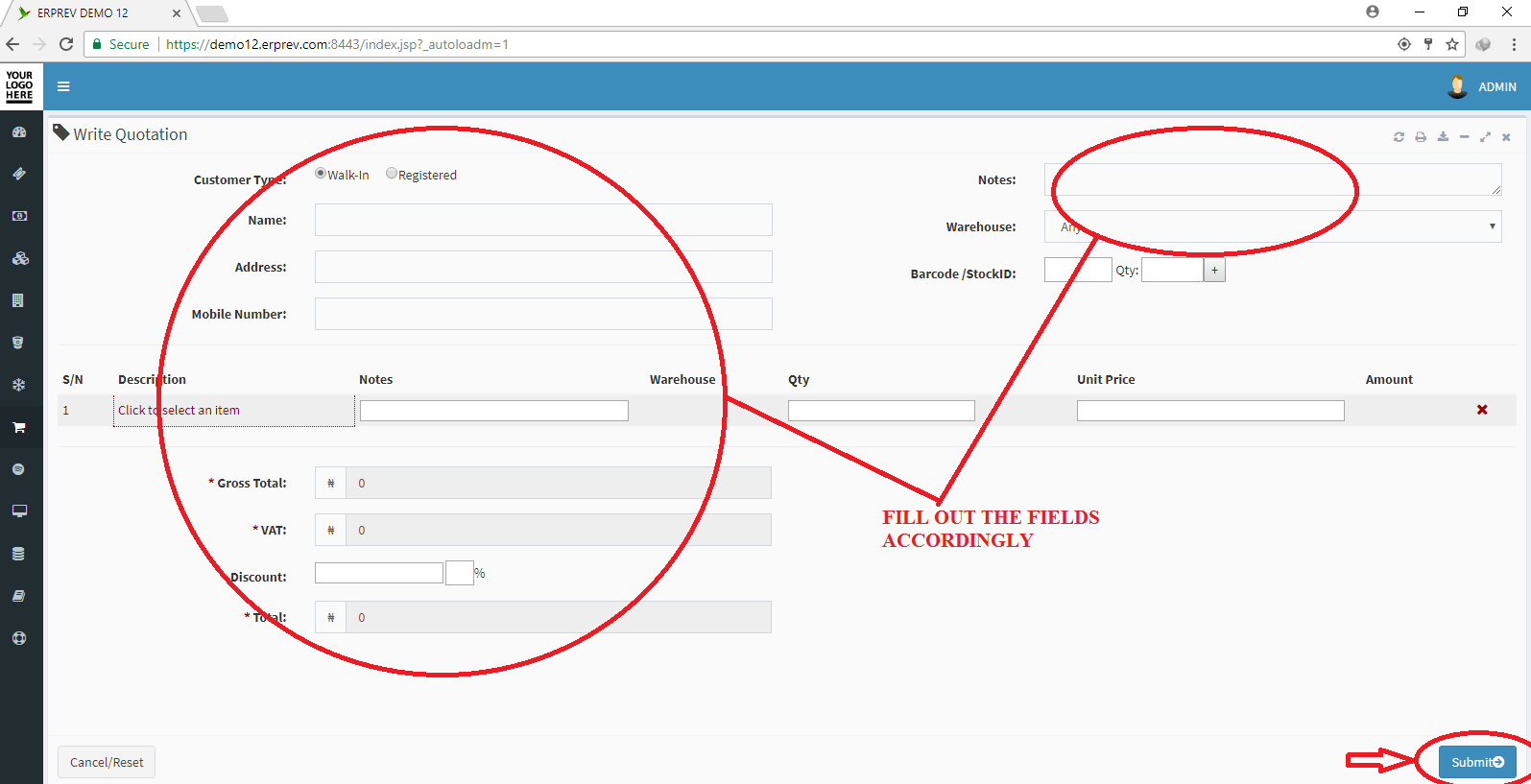 NOTE:
If use of barcode is enabled in your company, you can simply scan the products barcode and enter the quantity in the field just below the warehouse field.
You can use th note field above the warehouse field to write out any remark that is applicable to that particular transaction. This field will not appear on the customers printout. Its only for administrative purposes.