HOW TO VIEW QUOTATION OR PROFORMA INVOICE
Last Updated: 2017-10-05 13:25:10
Mouse Hover on the LEFT.
Then Click on SALES, a list of features will appear and then you CLICK on Quotation.
A dropdown list appears and you CLICK on View Quotation.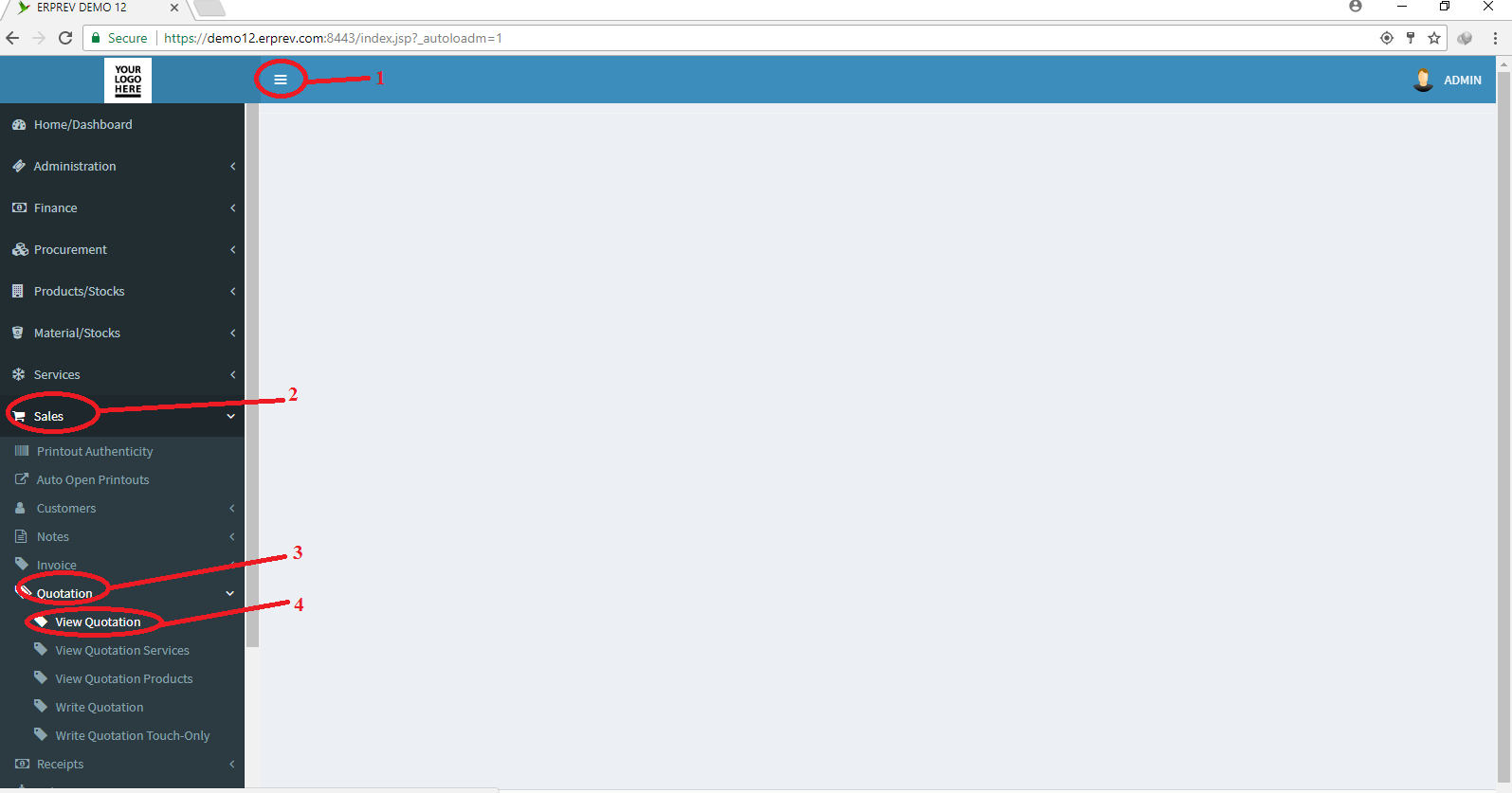 Use the search parameter to filter and then CLICK on the Fetch Data button.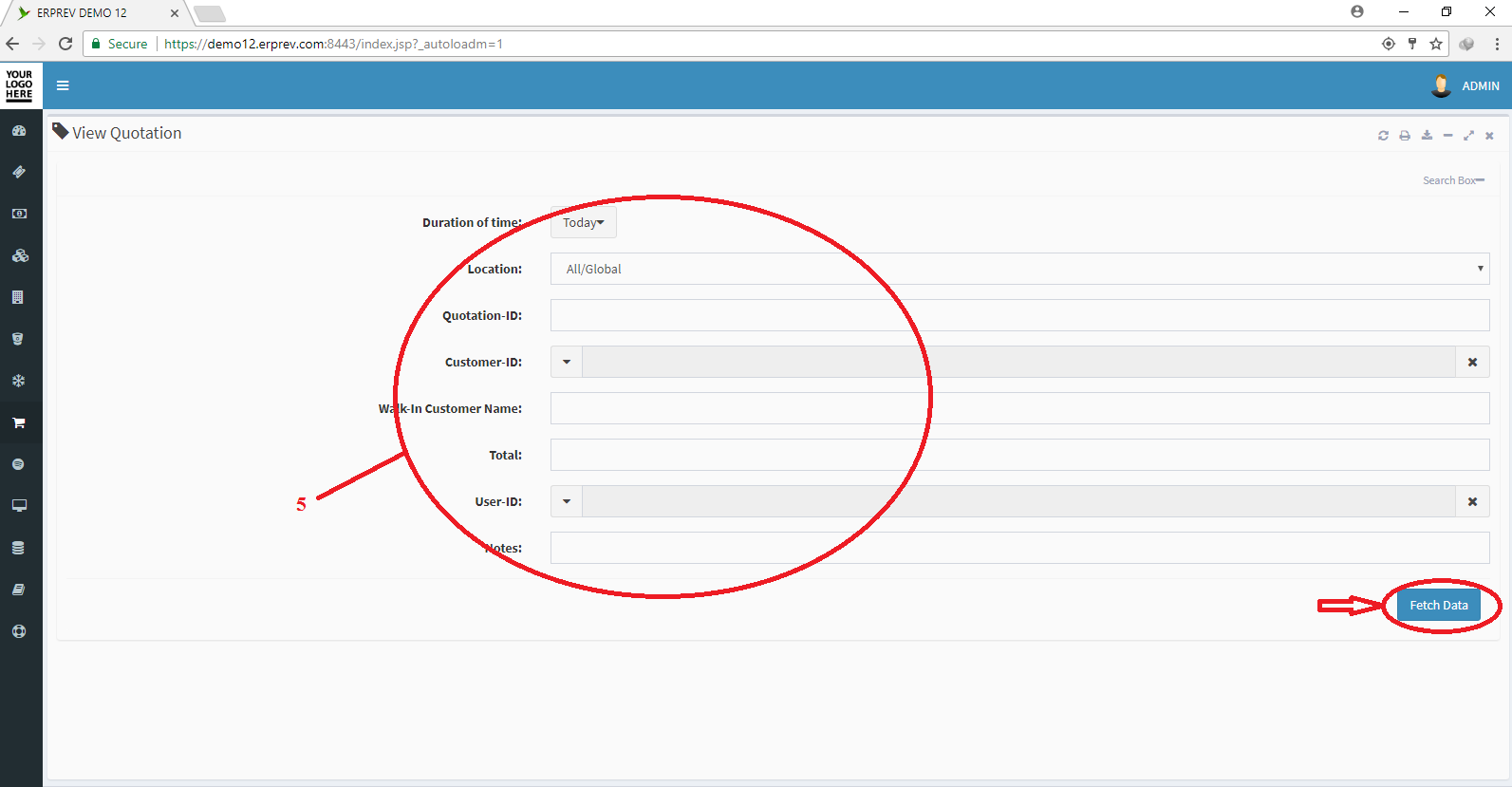 The image below displays a quotation with some vital information.
You can use the aggregate/group-by drop-down field to sort the data in many ways.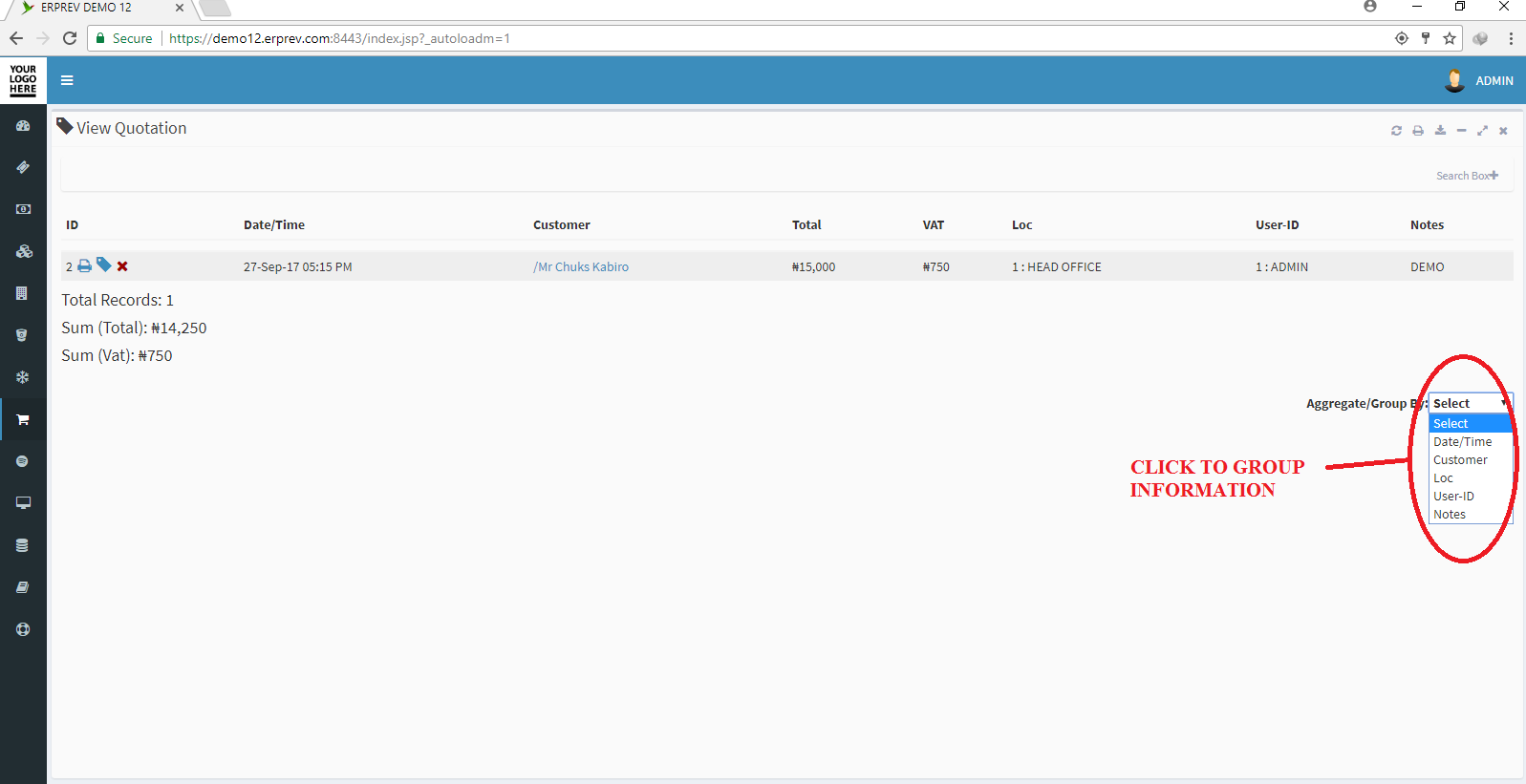 You can click on the icon below to convert a specific quotation to an invoice.