HOW TO VIEW QUOTATION SERVICES
Last Updated: 2017-10-05 14:16:29
Mouse Hover on the LEFT.
Then Click on SALES, a list of features will appear and then you CLICK on Quotation.
A dropdown list appears and you CLICK on View Quotation Services.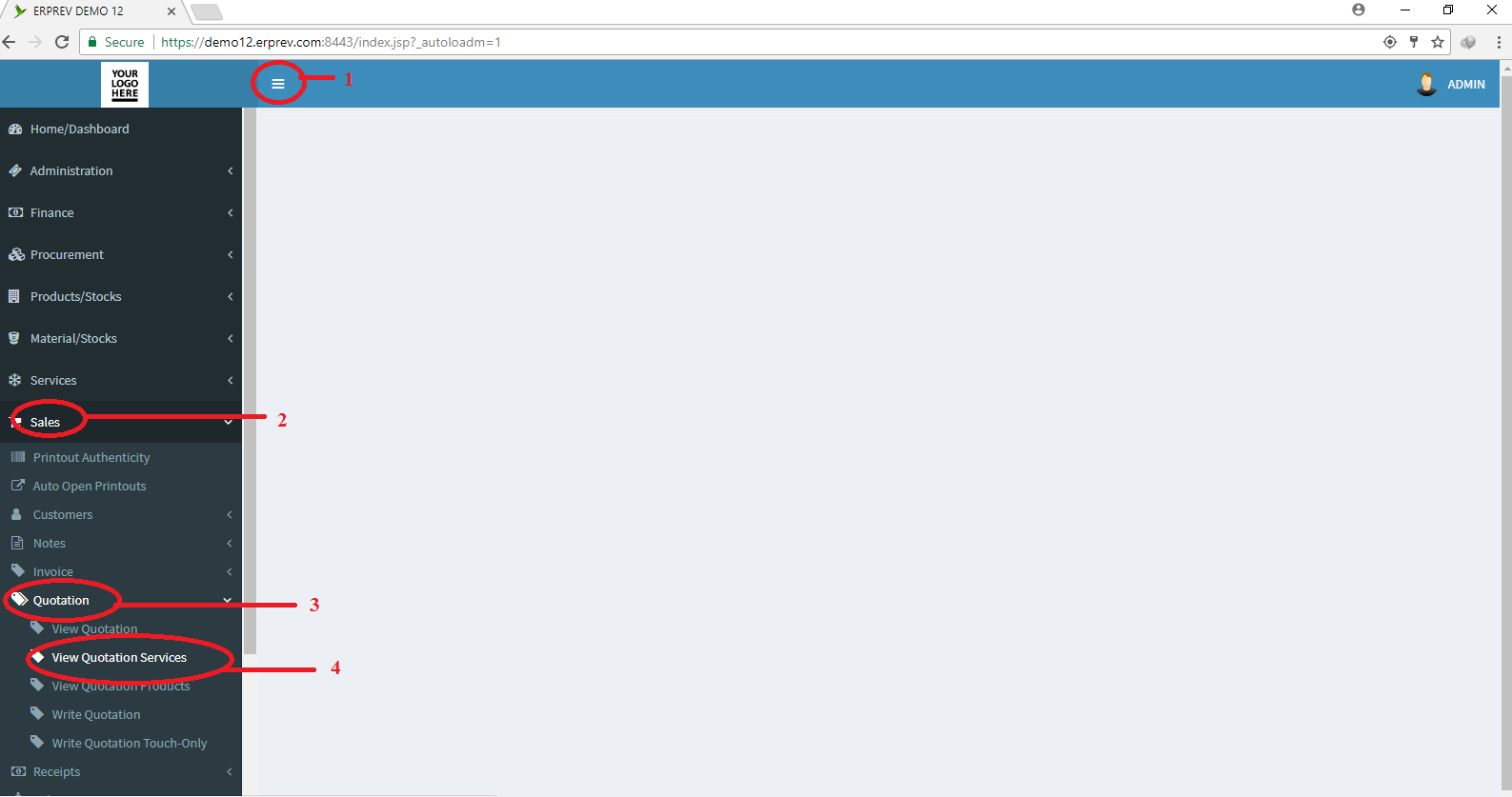 Use the search parameter to filter and then CLICK on the Fetch Data button.
This will display all the quotation that are services only.