HOW TO WRITE RECEIPTS
Last Updated: 2017-10-05 15:01:36
Mouse Hover on the LEFT.
Then Click on SALES, a list of features will appear and then you CLICK on Receipts.
A dropdown list appears and you CLICK on Write Receipt.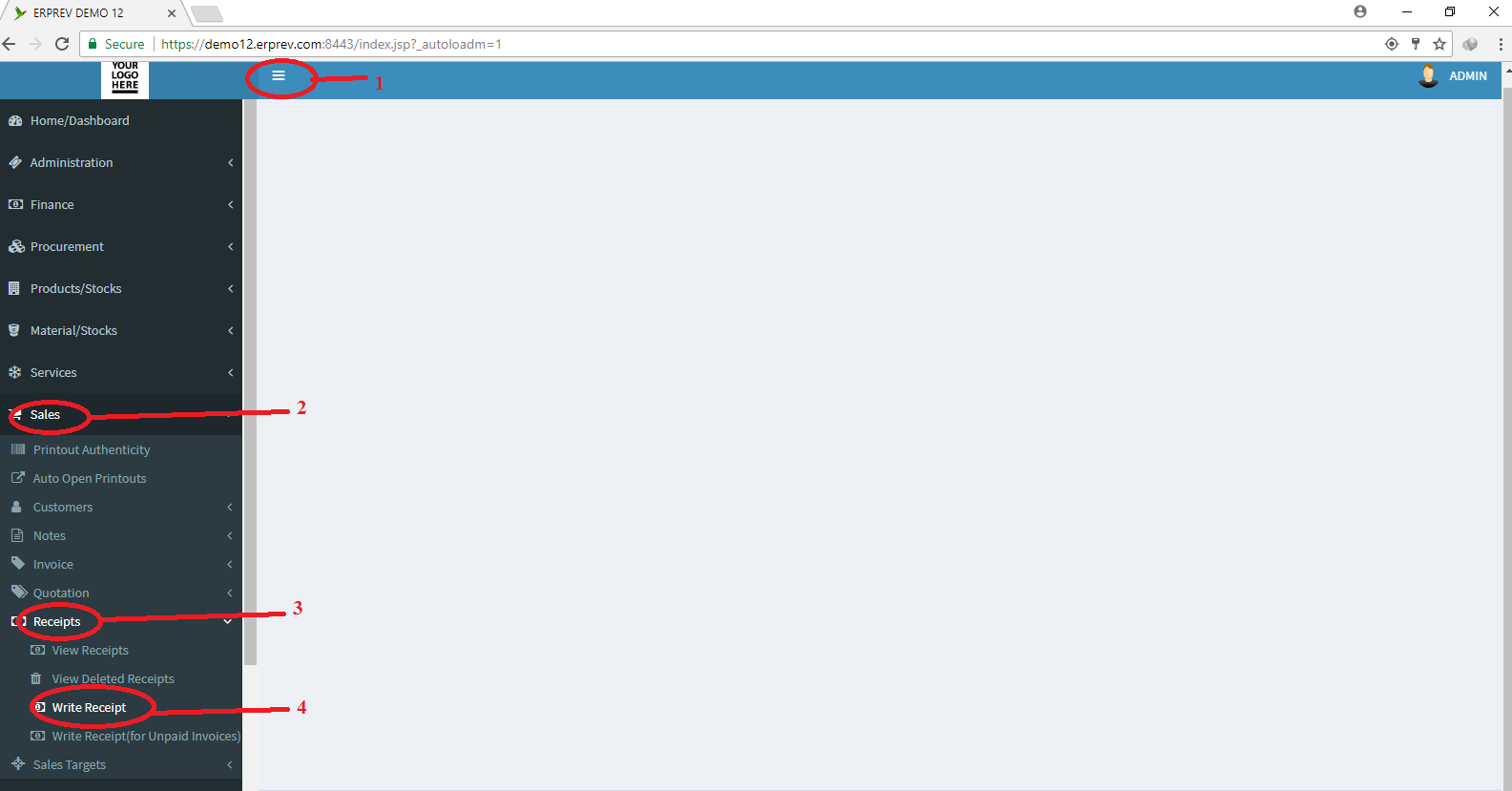 Select the transaction date/time, select the customer, enter the amount, enter the purpose and select the mode of payment. Then CLICK on the Submit button.
NOTE: If you want this receipts to be associated to a specific invoice that was raised for this client, kindly enter the invoice number in the field provided below before clicking on the Submit button.