HOW TO MANAGE CUSTOMER SALES TARGETS
Last Updated: 2017-10-05 15:22:56
Mouse Hover on the LEFT.
Then Click on SALES, a list of features will appear and then you CLICK on Sales Targets.
A dropdown list appears and you CLICK on Manage Customer Sales Targets.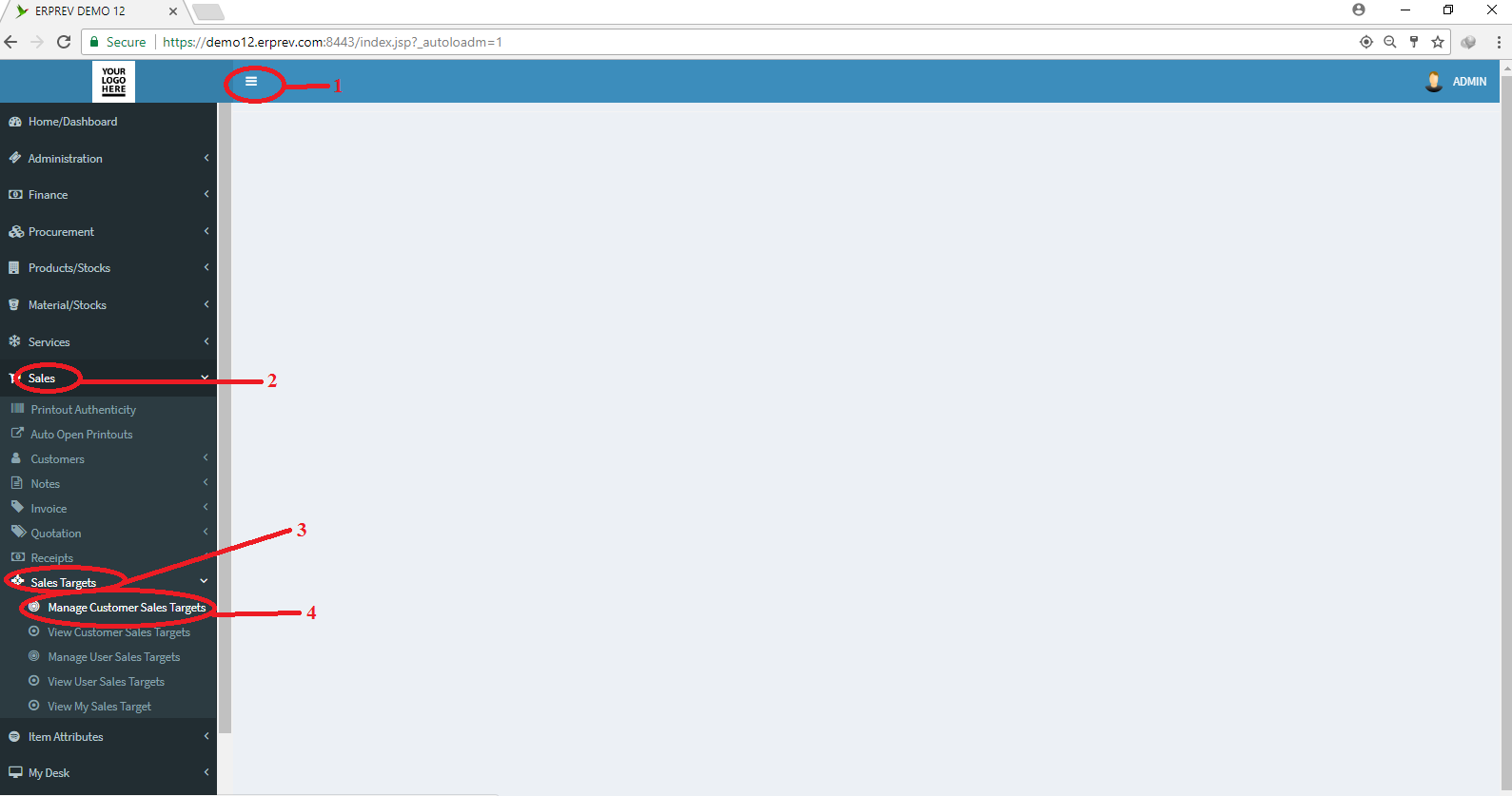 Select the customer, enter Daily target OR Weekly Target OR Monthly Target and CLICK on the Add button.
NOTE: You can always edit the target of any particular client if you want.
This module is used by companies that give targets to their customers (dealers, wholesalers, distributors etc).