HOW TO CREATE SYSTEM USERS PREDEFINED PRIVILEGES
Last Updated: 2019-11-29 12:38:45
Mouse Hover on LEFT.
Then Click on ADMINSTRATION, a list of features will appear and then you CLICK on USERS.
A dropdown list appears and you CLICK on CREATE PRE-DEFINED PRIVILEGES.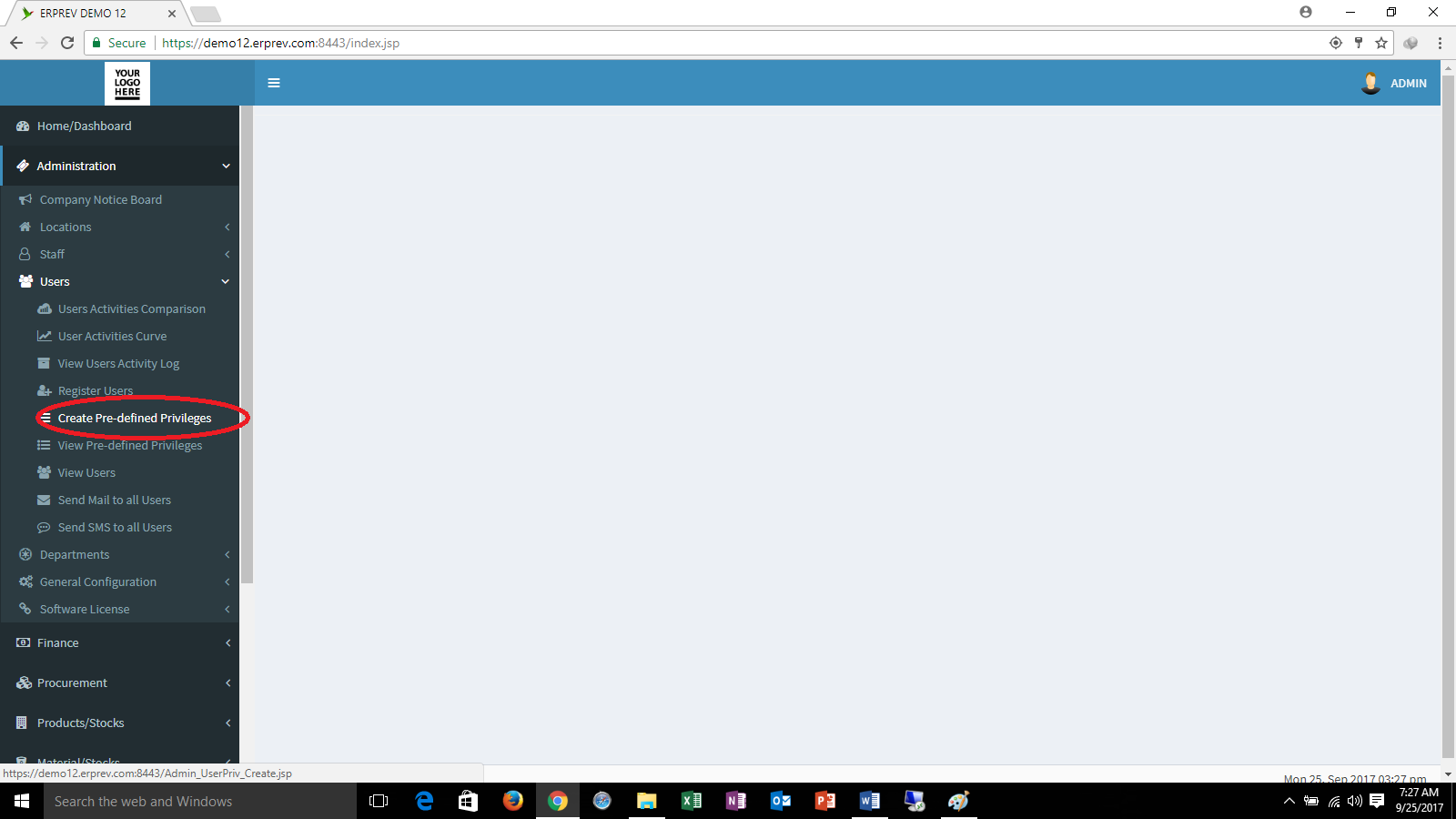 Enter the Name (i.e. description) of the predefined privilege you want to create and then click on the Tabs below (i.e. General, Admistration, Finance, Procurement, Products/Stocks, Materials/Stocks, Services, Sales, Item Attributes, My Desk, Custom Modules and Custom Report) to select the features that Users assigned to this role will access in your ERPRev account.
Once you have selected the features in the tabs, click on the SUBMIT button.