HOW TO MANAGE USER SALES TARGETS
Last Updated: 2017-10-05 15:33:09
Mouse Hover on the LEFT.
Then Click on SALES, a list of features will appear and then you CLICK on Sales Targets.
A dropdown list appears and you CLICK on Manage User Sales Targets.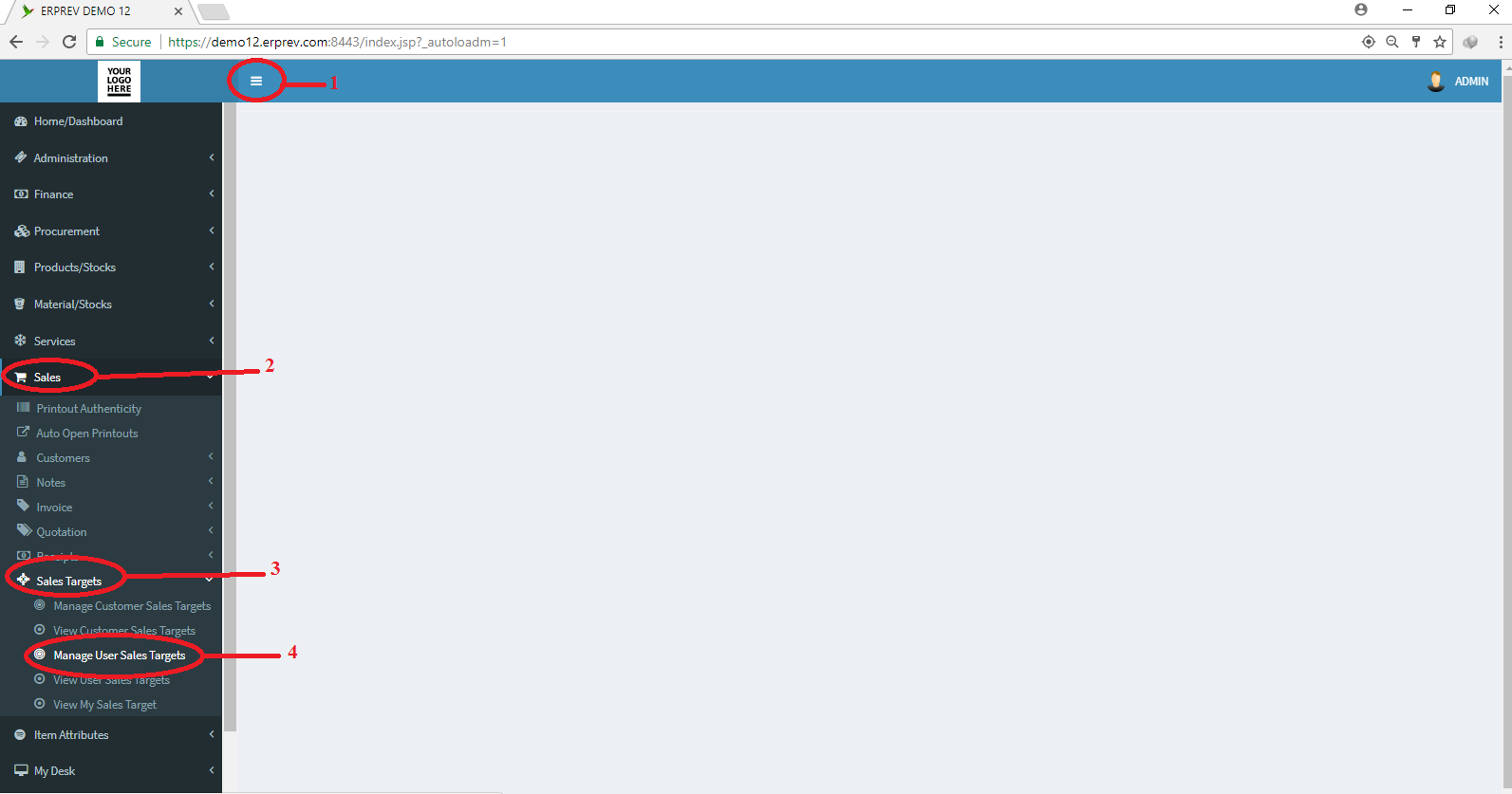 Select the System User, enter Daily target OR Weekly Target OR Monthly Target and CLICK on the Add button.
NOTE: You can always edit the target of any particular System User if you want.