HOW TO VIEW MY SALES TARGET
Last Updated: 2017-10-05 15:54:03
Mouse Hover on the LEFT.
Then Click on SALES, a list of features will appear and then you CLICK on Sales Targets.
A dropdown list appears and you CLICK on View My Sales Target.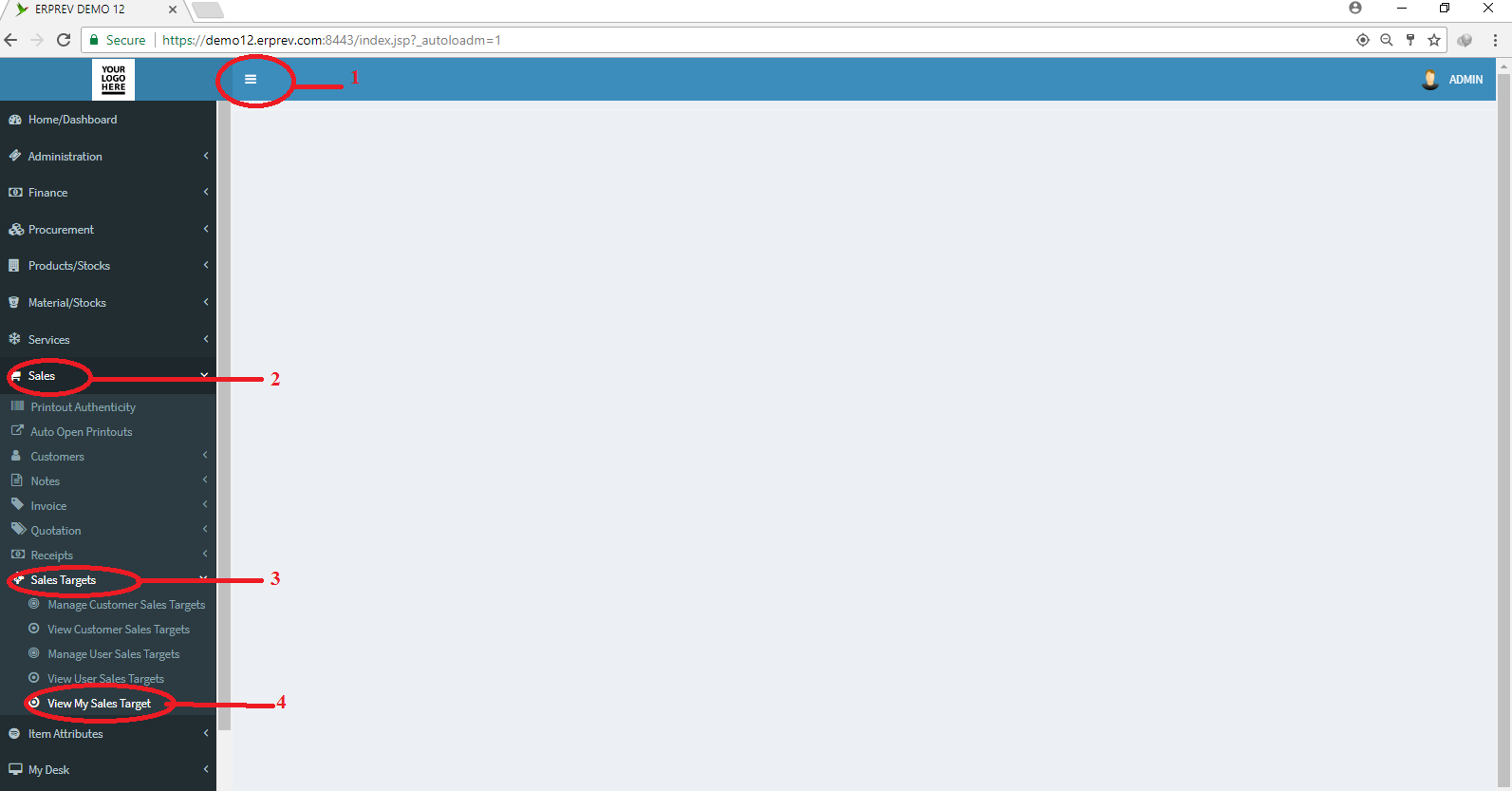 Use the search parameters to filter and then CLICK on the Fetch Data button.
NOTE:
You can view sales performance using Invoice Amount, Receipts and Quotation.