HOW TO CREATE CATEGORY FOR PRODUCTS AND SERVICES
Last Updated: 2017-10-05 16:09:03
Mouse Hover on the LEFT.
Then Click on Items Attributes, a list of features will appear and then you CLICK on Register Category.
NOTE:
Items Attributes must first be enabled from the Edit Company Global Preferences else this module wont appear in your account.
You can find edit company global preferences in the General Configuration area in Administration Menu.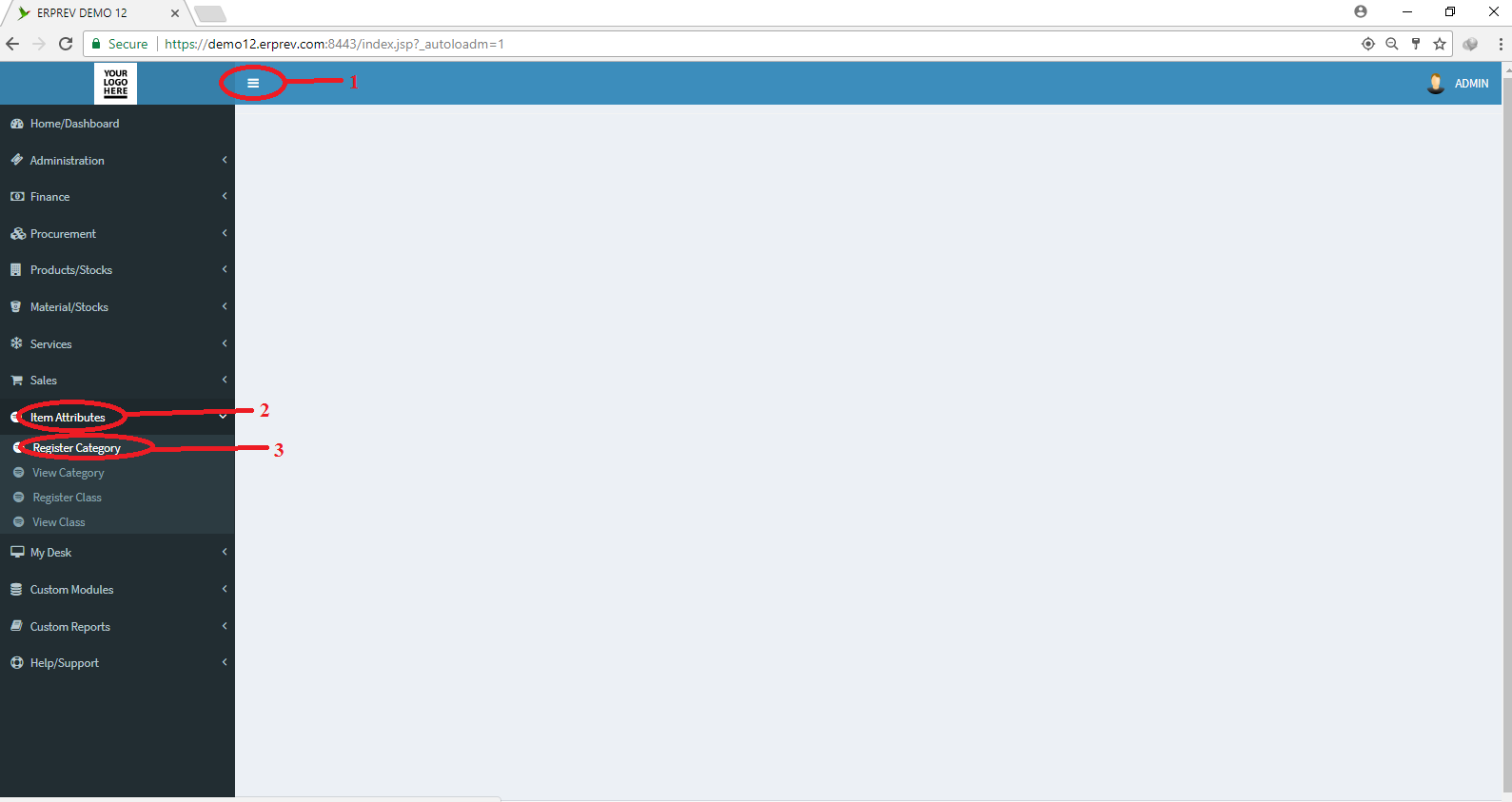 Enter the name of the category and CLICK on the Submit button.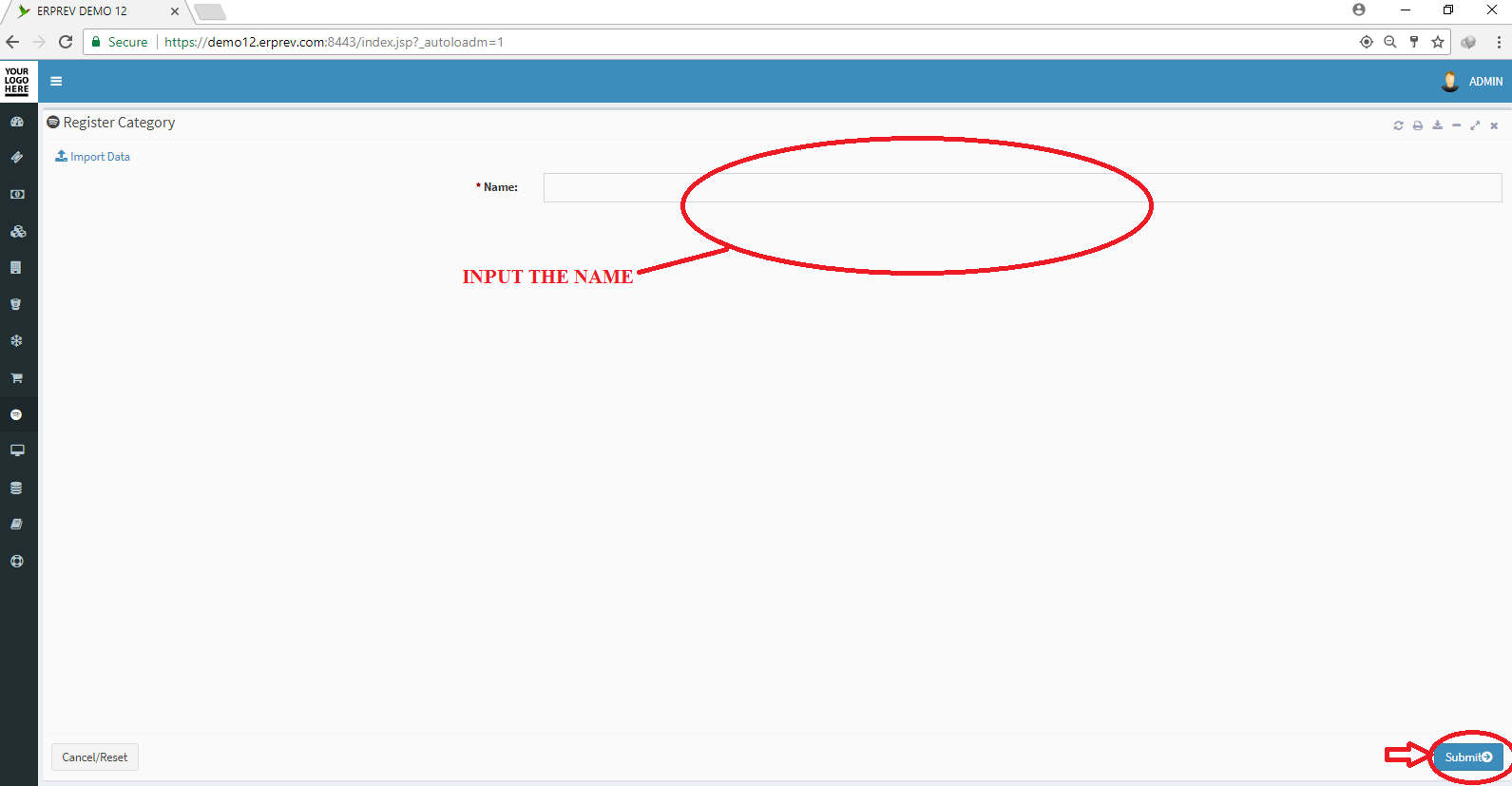 If you have a .csv document that contains the names of all the categories in the first column of sheet1. You can click on the import data link as shown in the image below.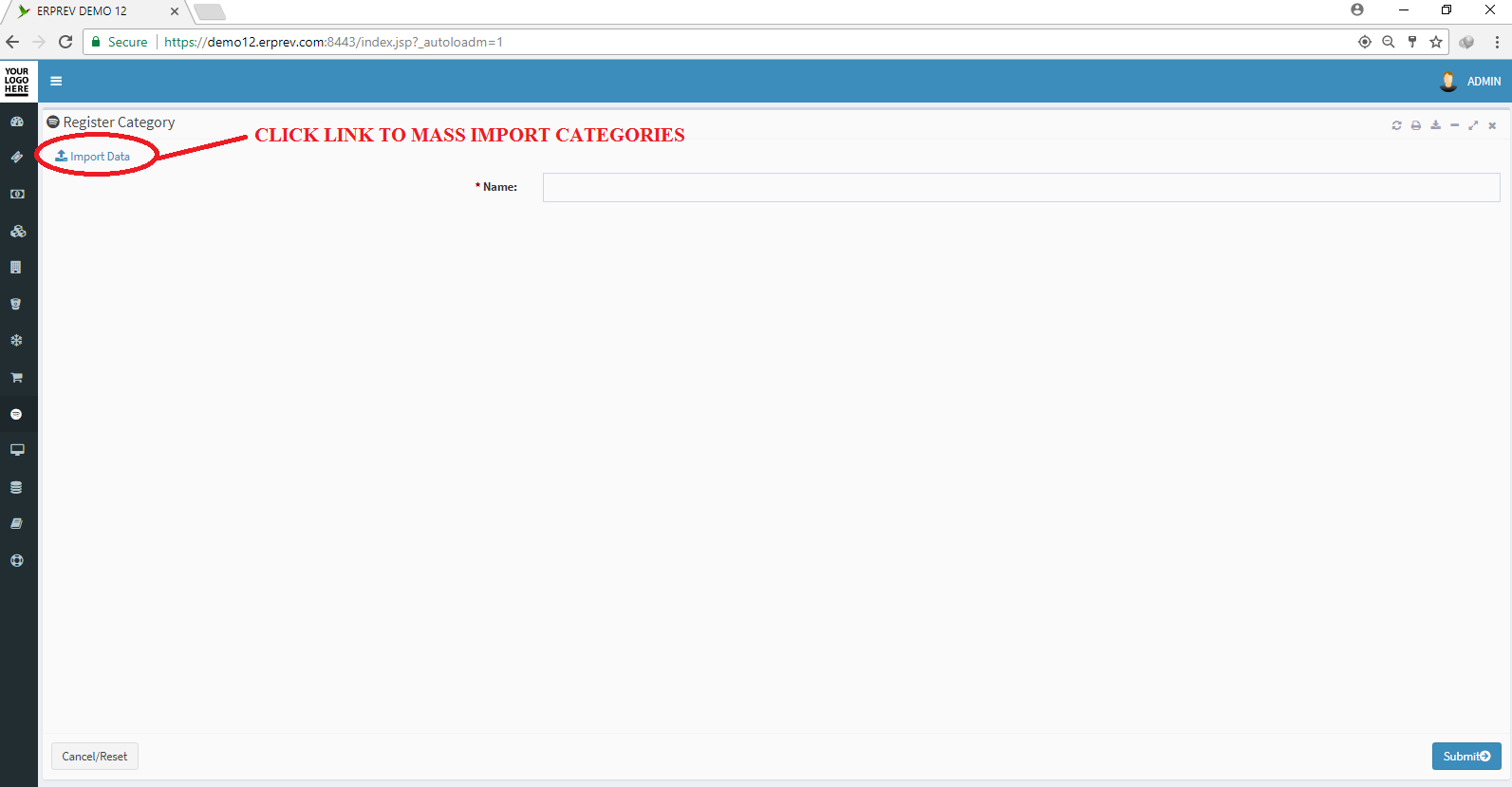 Navigate to where the .csv file is on your computer and CLICK on the Upload Data button.
Map the category column to category fields in ERPRev and then CLICK on the Upload Data button.