HOW TO GET HELP AND ONLINE SUPPORT
Last Updated: 2017-10-05 16:50:56
Mouse Hover on the LEFT.
Then Click on Help/Support, a list of features will appear and then you CLICK on Online Support.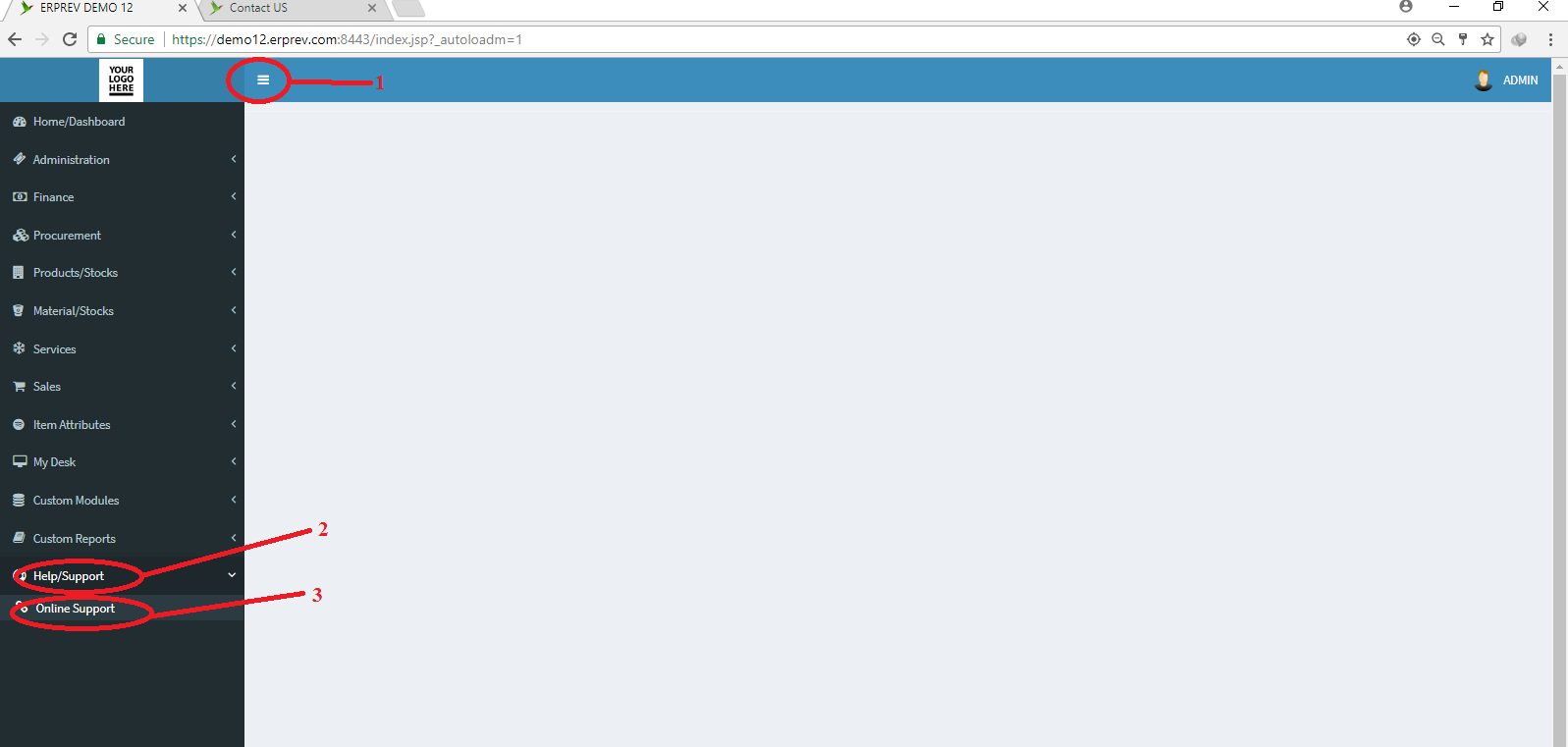 You can fill the Quick Contact form, or Click on the HELP-CENTER on the top right or chat with our online support expert.
You can also call or send an email for general enquires.
The help center contains articles with images and videos on how to use the modules available in ERPRev software.