HOW TO REGISTER DAILY ACHIEVEMENTS
Last Updated: 2017-10-05 17:08:28
Mouse Hover on the LEFT.
Then Click on MY DESK, a list of features will appear and then you CLICK on Daily Achievements.
A dropdown list appears and you CLICK on Register Daily Achievements.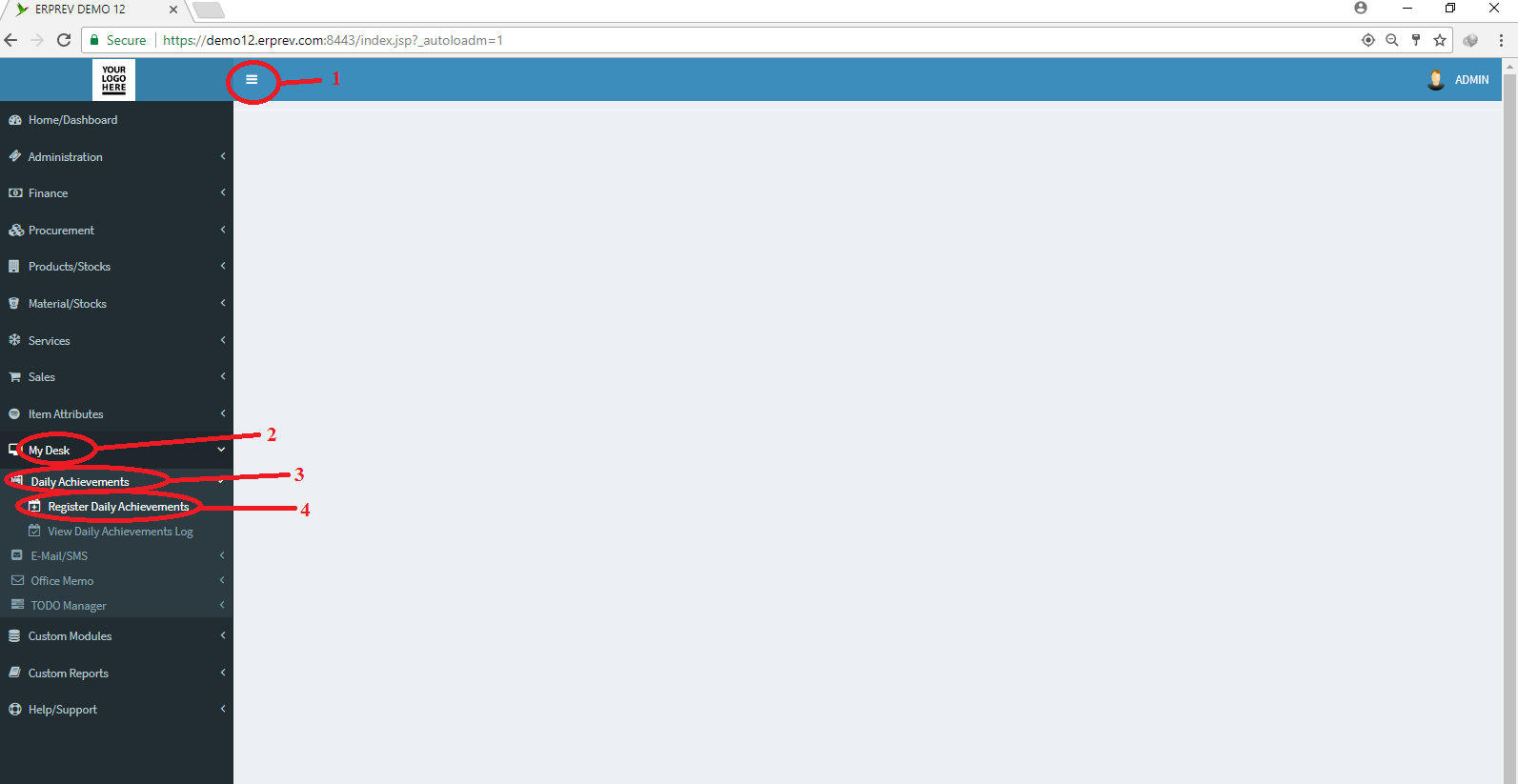 Select Date, type your achievement for today, type the challenges you encountered today and type the proposed solution for today's challenges and CLICK on the Submit button.
NOTE: The information you've submitted can not be edited afterwards. The head of department can only comment on it.