HOW TO VIEW DAILY ACHIEVEMENT LOG
Last Updated: 2017-10-05 17:17:32
Mouse Hover on the LEFT.
Then Click on MY DESK, a list of features will appear and then you CLICK on Daily Achievements.
A dropdown list appears and you CLICK on View Daily Achievements Log.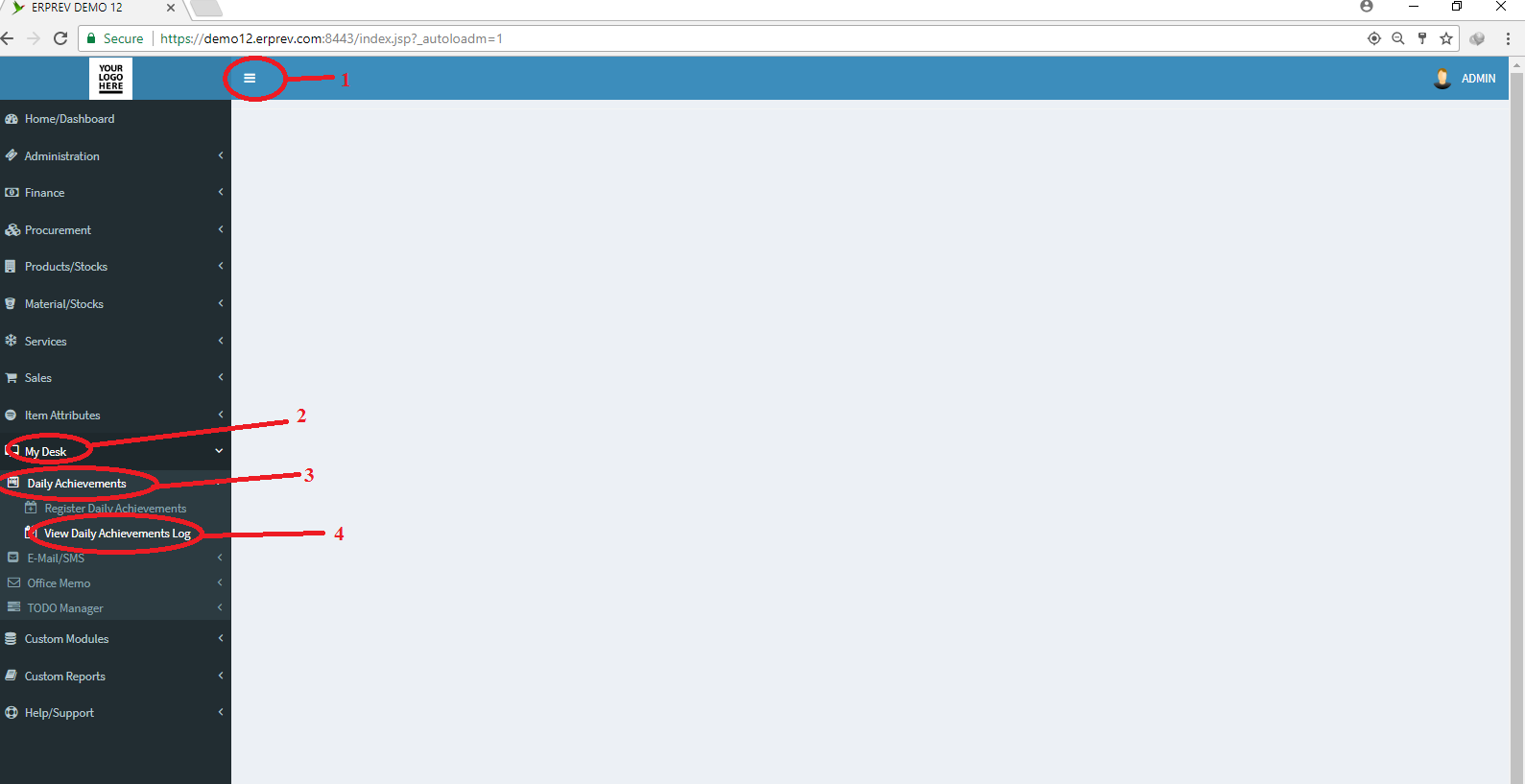 Use the search parameters to filter and then CLICK on the Fetch Data button.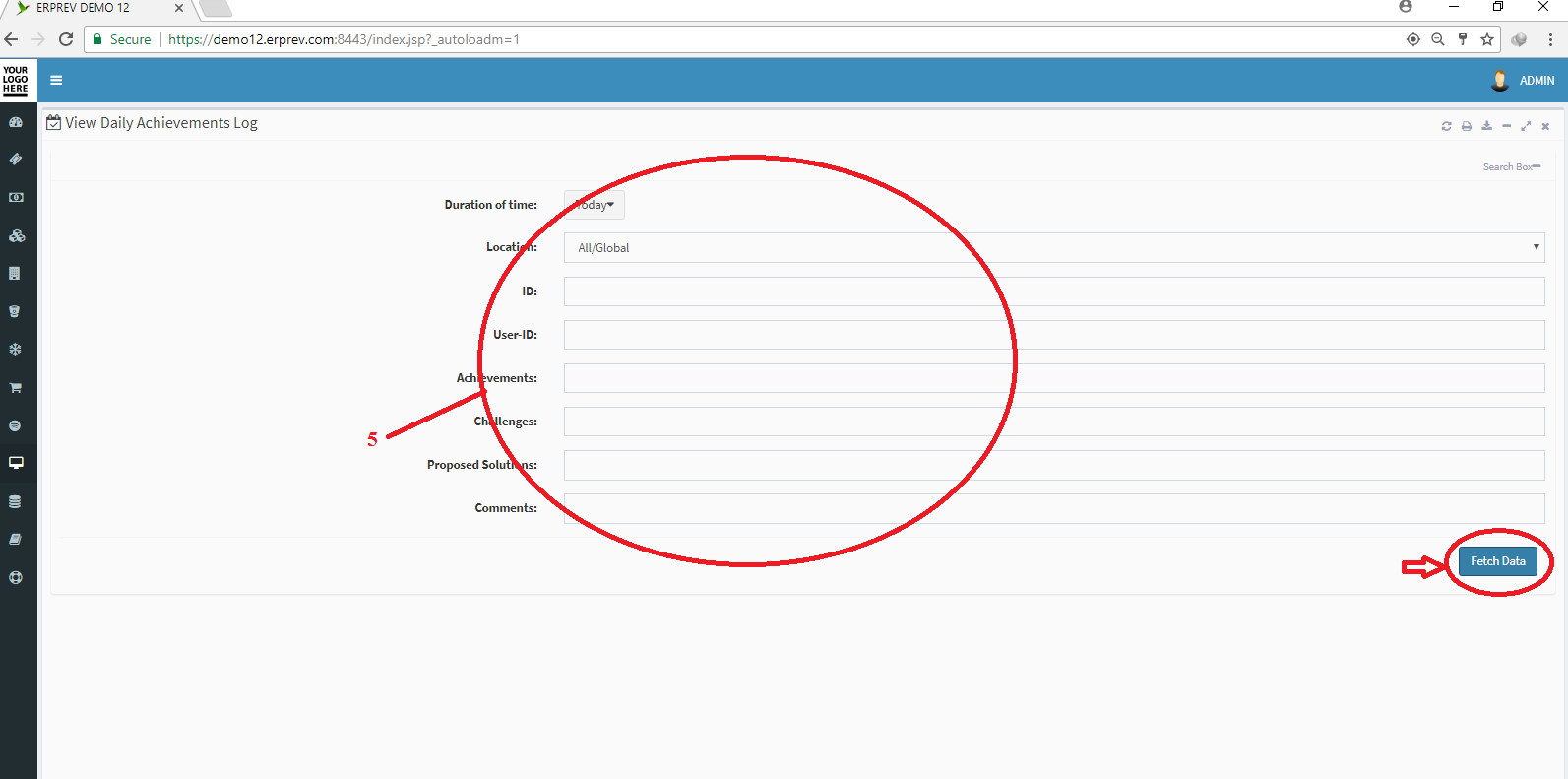 You can click on the info icon to show details of a particular day's achivement, challenges, proposed solution, the person that registered it, office location, time it was registered.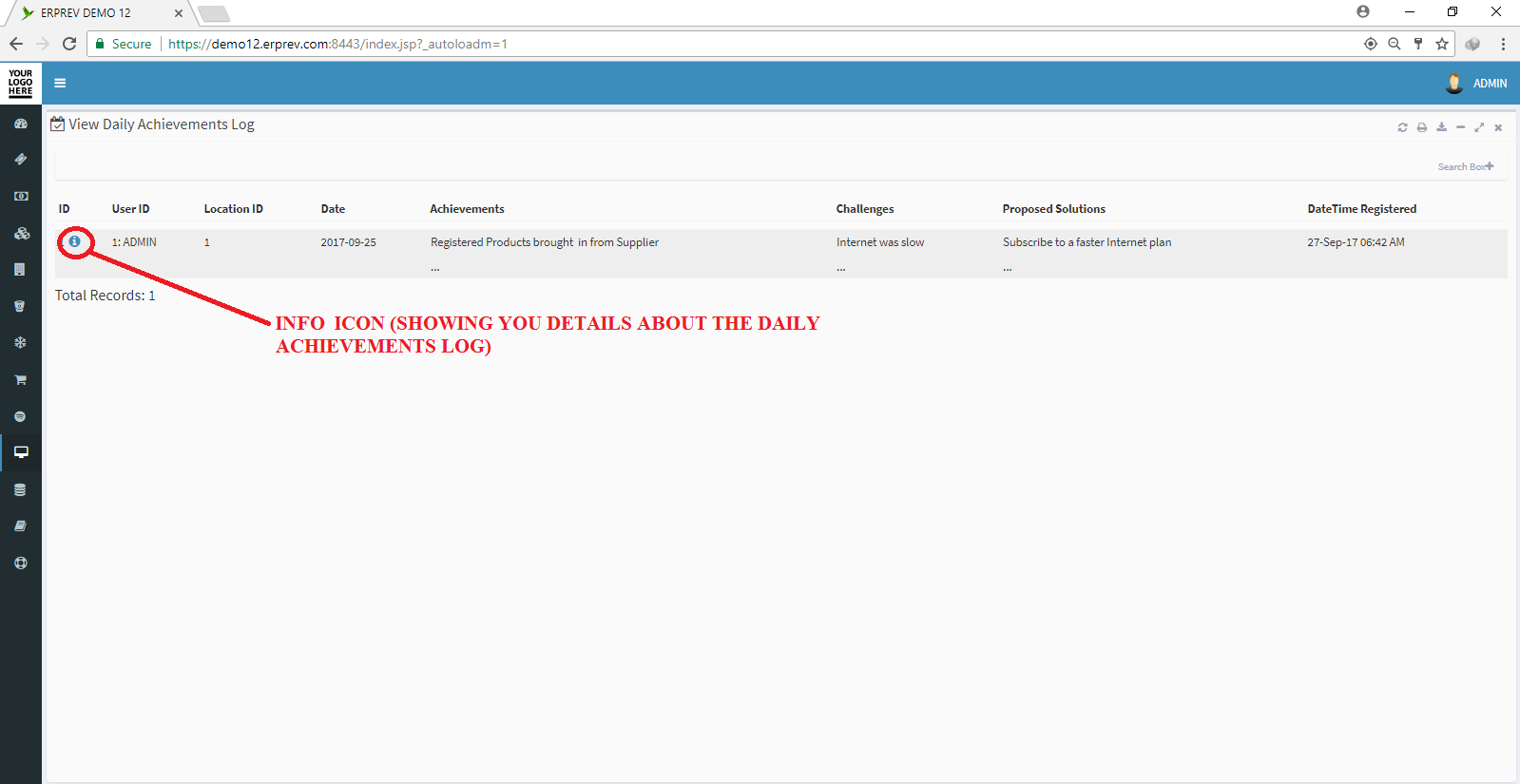 You can comment on it if you have the privilege to comment on daily achievements then CLICK on the Submit button.