HOW TO VIEW PREDEFINED PRIVILEGES
Last Updated: 2019-11-29 12:39:40
Mouse Hover on LEFT.
Then Click on ADMINSTRATION, a list of features will appear and then you CLICK on USERS.
A dropdown list appears and you CLICK on VIEW PRE-DEFINED PRIVILEGES.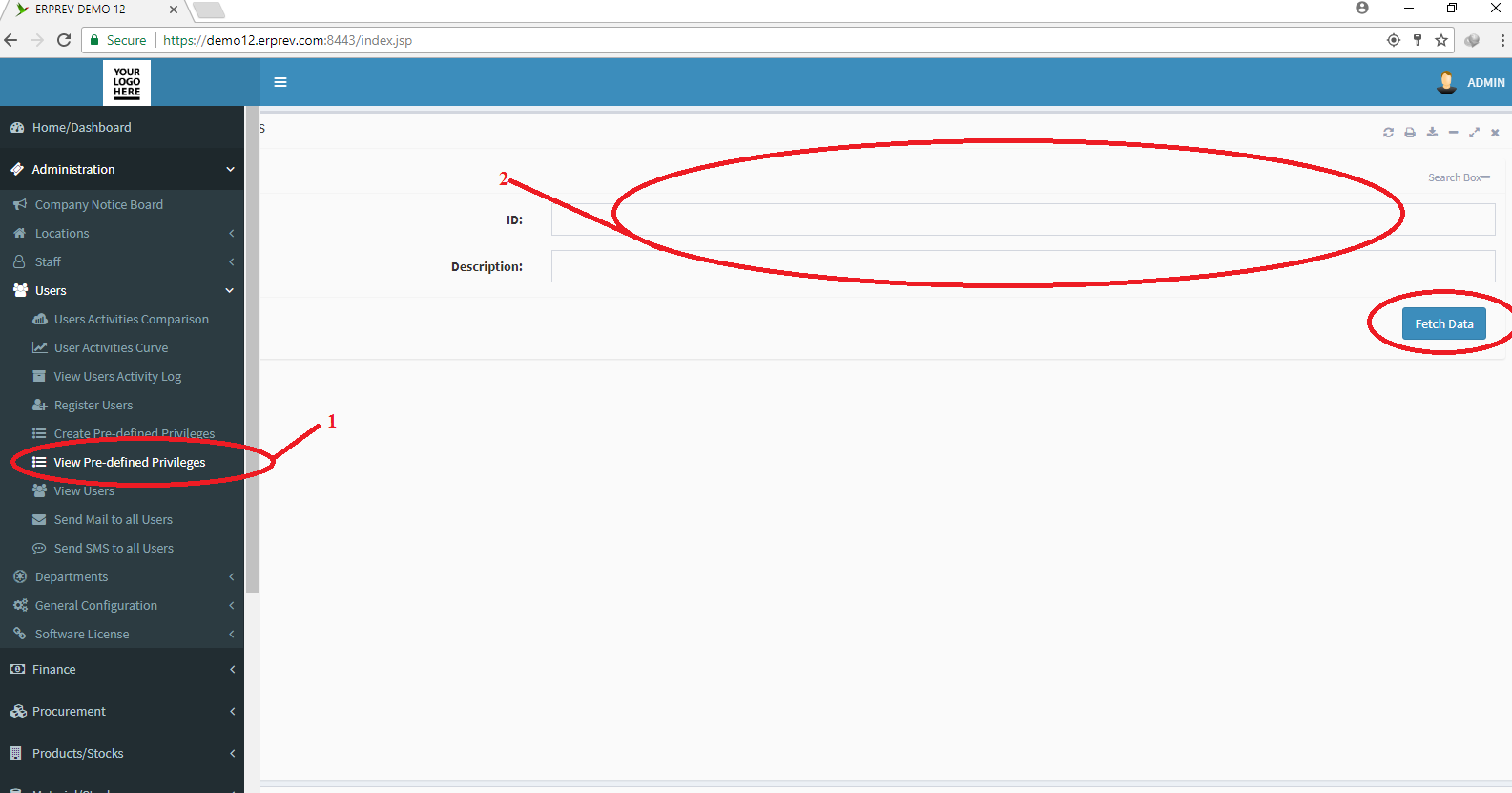 Click on Fetch Data button to see all the predefined privileges you have created.
NOTE: A user that created the predefined privileges is the only one that can see it at point of registering a user or at point of viewing the predefined privilege.