HOW TO COMPOSE OFFICE MEMO
Last Updated: 2017-10-05 17:26:48
Mouse Hover on the LEFT.
Then Click on MY DESK, a list of features will appear and then you CLICK on Office Memo.
A dropdown list appears and you CLICK on Compose Office Memo.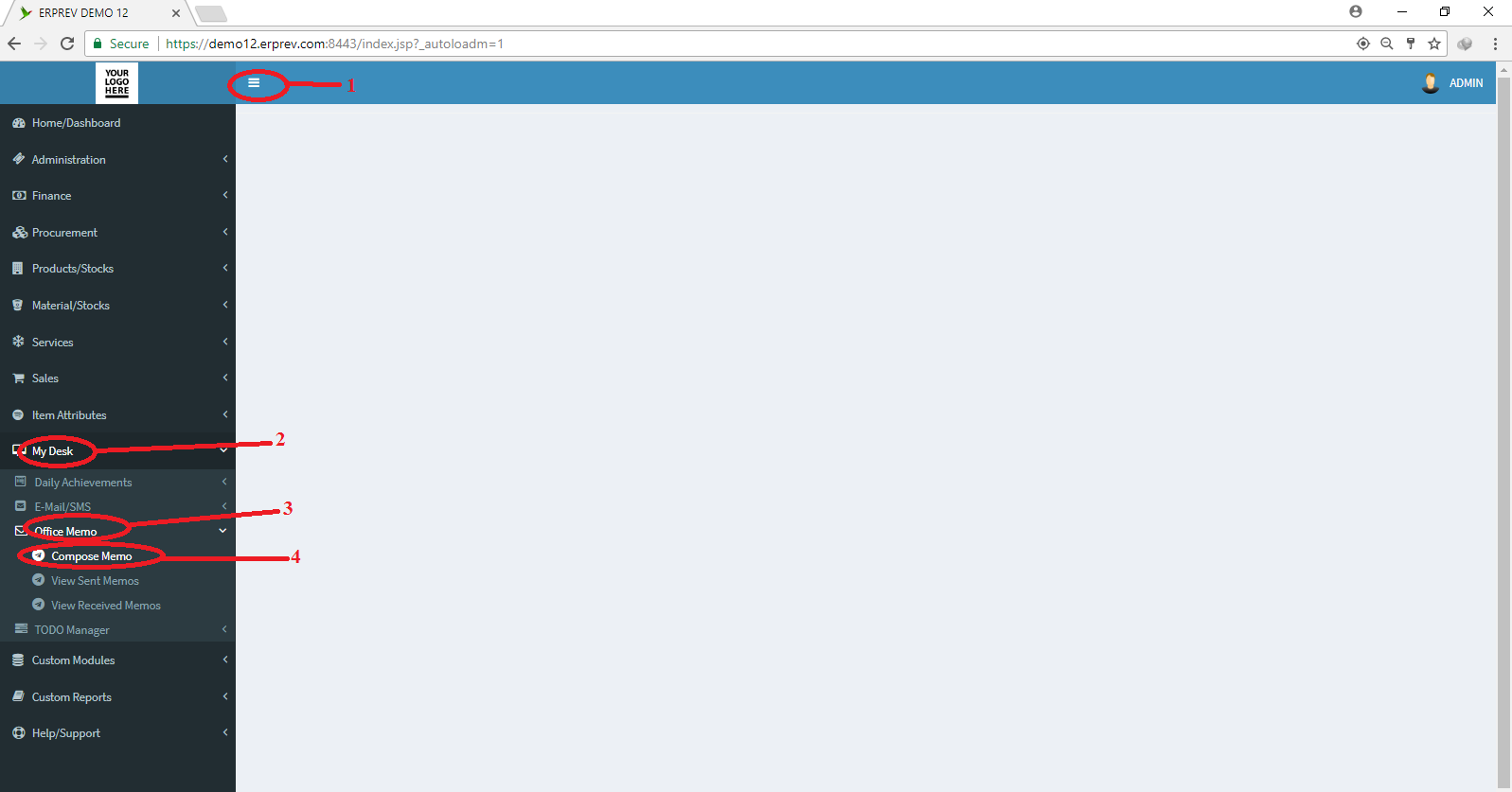 Select the Recipients, Type the Subject of the memo, Attach a File if any and then type the message. Once you are done, CLICK on the Send button.