HOW TO VIEW TODO LIST
Last Updated: 2017-10-09 10:50:46
Mouse Hover on the LEFT.
Then Click on MY DESK, a list of features will appear and then you CLICK on TODO Manager.
A dropdown list appears and you CLICK on View TODO List.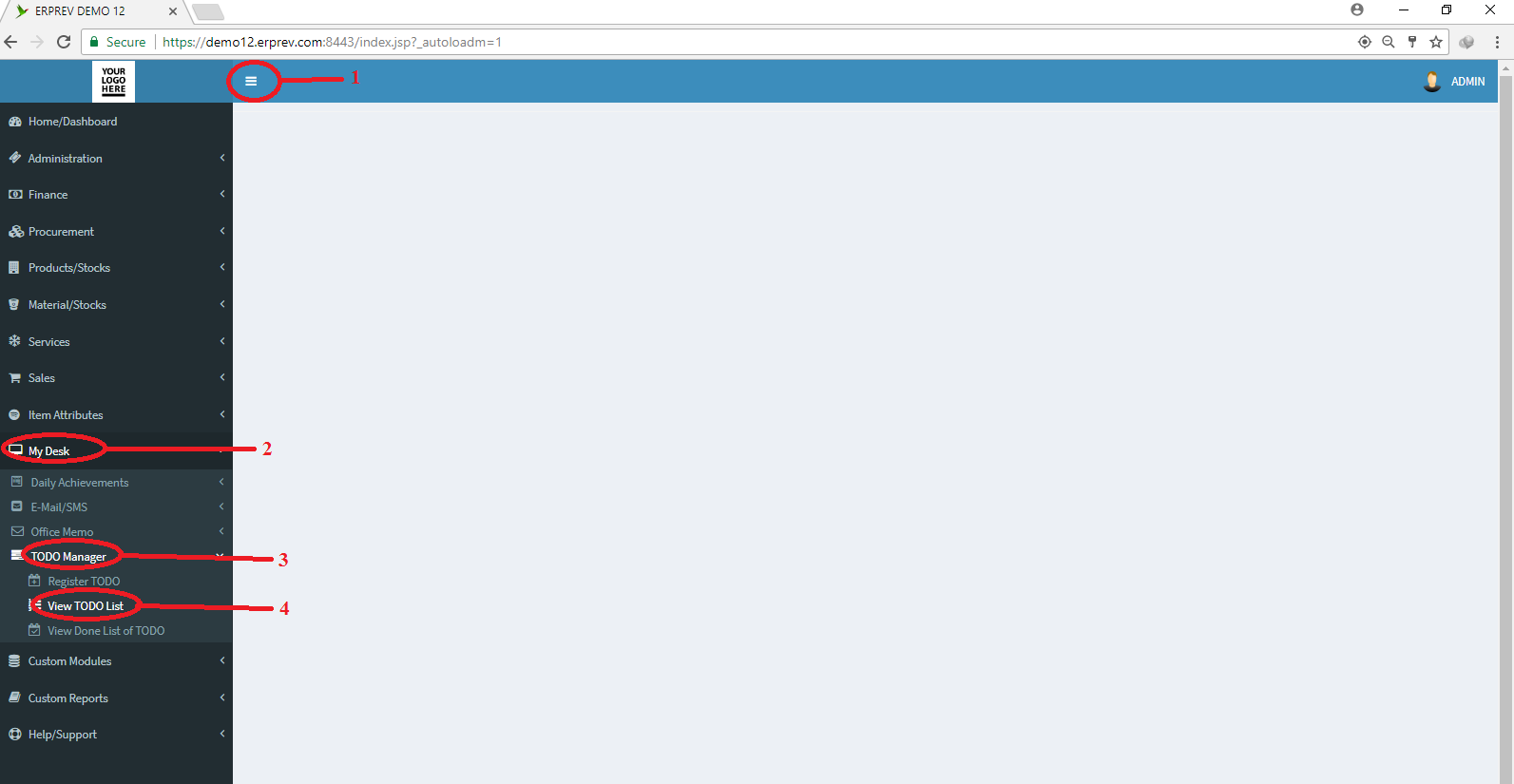 Select the duration of time or enter the title of the TODO and then CLICK on the Fetch Data button.