HOW TO UPDATE SYSTEM USER SETTINGS
Last Updated: 2017-10-17 12:27:07
Click on the Icon with 1 on the Top Right as shown in the image below.
Then Click on the Users Setting icon.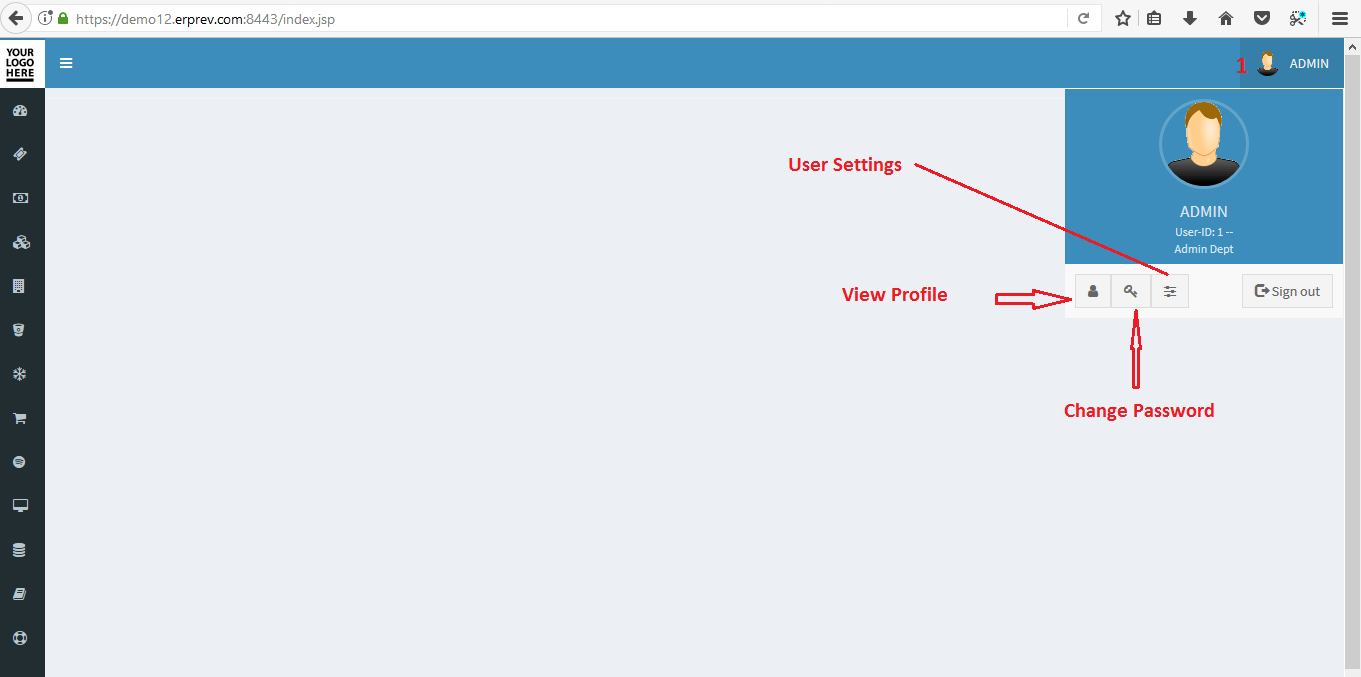 In the image below you will see four tabs labelled 1, 2, 3 and 4. Update the content on the four (4) tabs and then CLICK on the Submit button labelled 5.
NOTE
The auto loaded Modules: Here you can select the module that you would love the system to open automatically the moment you login to your ERPRev account. Do not enable more than four modules at once.
The Dashboard Gadgets: This is where you select the gadgets you would love to see on your dashboard.
The Notifications: You can set the types of notification that you want the system to send to you via push notification and SMS whenever certain activities are triggered in your ERPRev account. You could set the sytem to notify you whenever an invoice is backdated or edited or whenever customers transactions are reversed.