HOW TO VIEW YOUR PROFILE IN ERPRev
Last Updated: 2017-10-17 12:42:29
Click on the Icon with 1 on the Top Right as shown in the image below.
Then Click on the View Profile icon.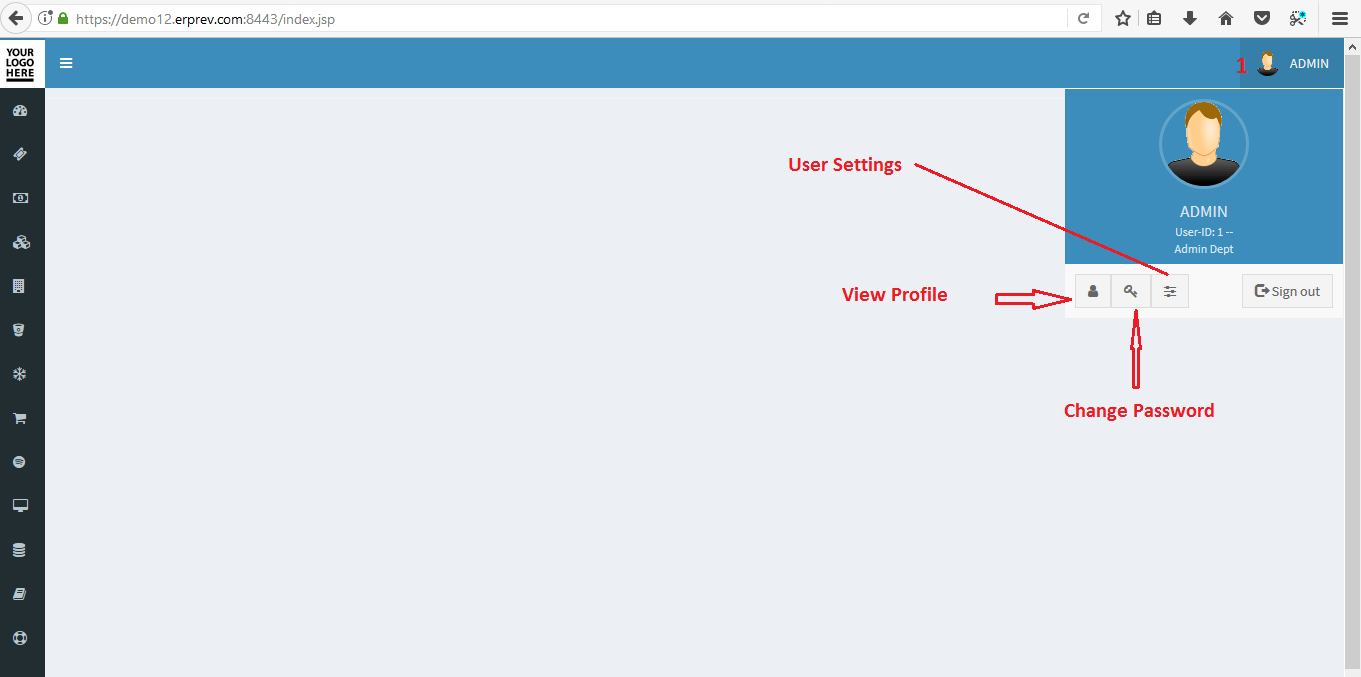 That is how the view profile page looks like. You will see your staff ID, user ID, name, email, mobile, address, department, office location, designation and the list of all the privileges you have in your company's ERPRev account.