HOW TO EDIT USERS PREDEFINED PRIVILEGES
Last Updated: 2017-10-04 13:51:21
Mouse Hover on LEFT.
Then Click on ADMINSTRATION, a list of features will appear and then you CLICK on USERS.
A dropdown list appears and you CLICK on VIEW PRE-DEFINED PRIVILEGES.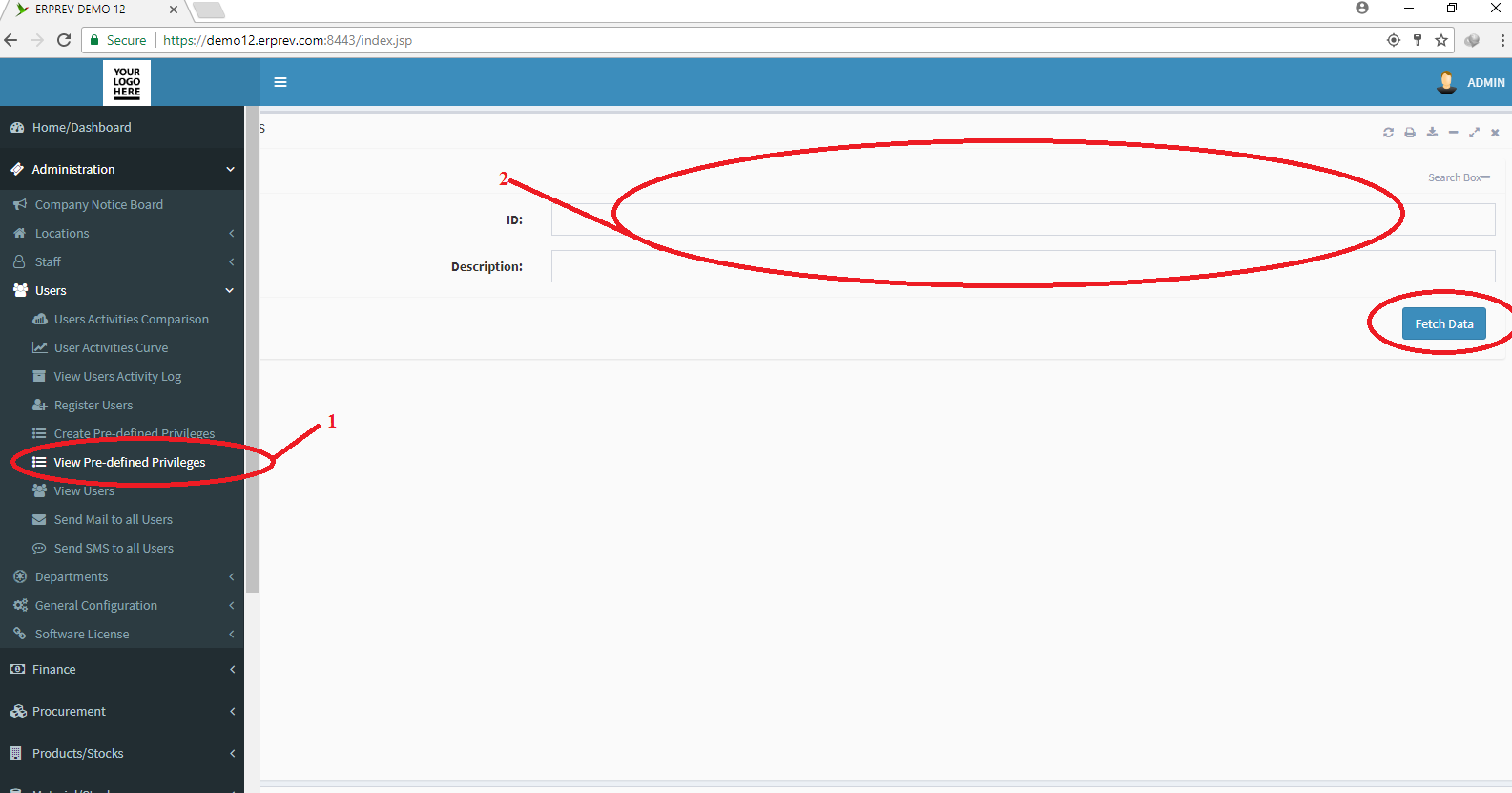 Click on Fetch Data button to see all the predefined privileges you have created.
Click on the Pencil Icon beside the predefined privilege ID that you want to update. Once you are done updating, click on submit.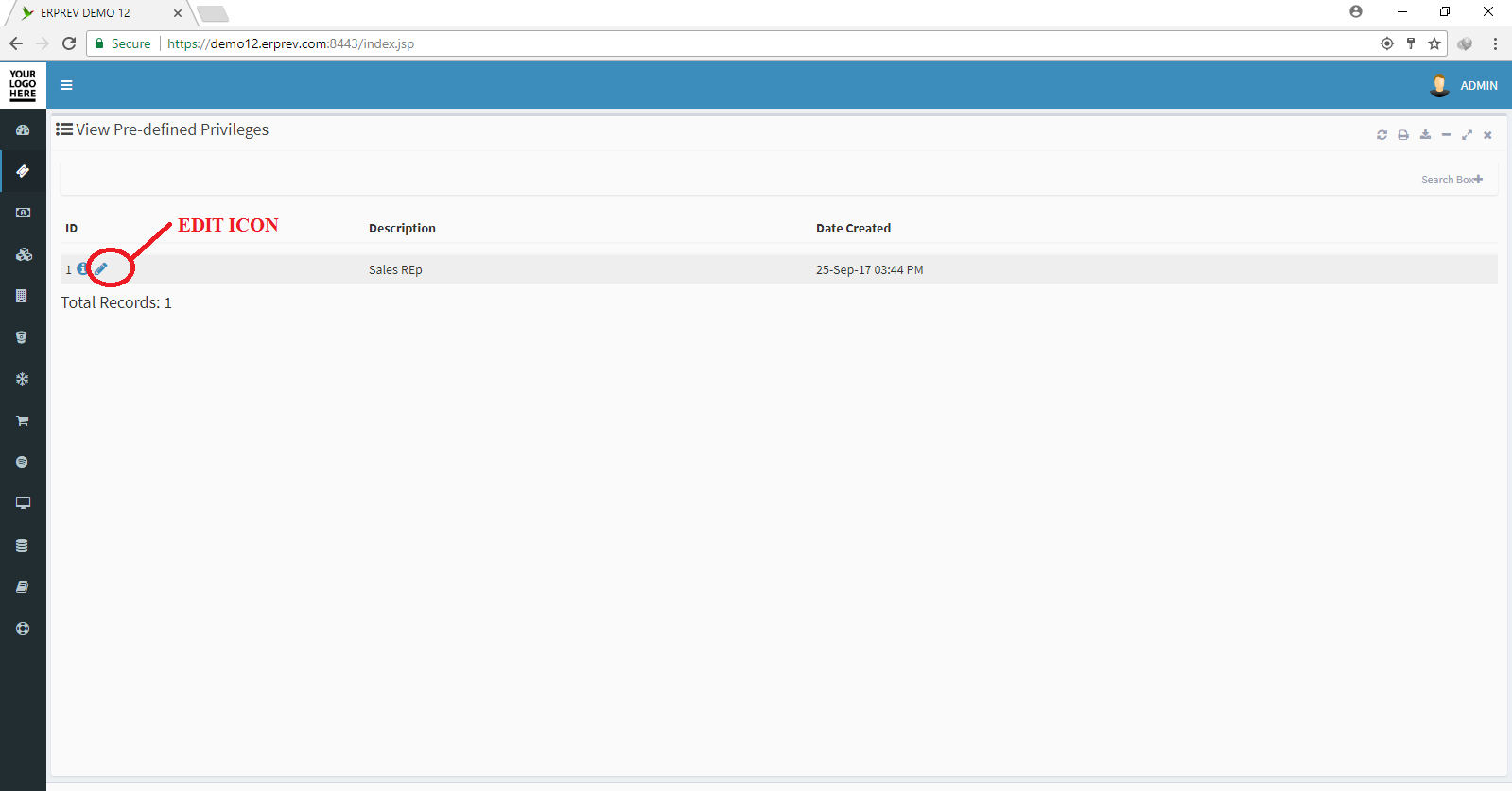 NOTE: If you Check the button that says "update all User's that are mapped to this pre-defined privilege group", then the privileges of all the user mapped it will be updated automatically.