HOW TO LOGIN USING ERPRev WINDOWS DESKTOP CLIENT
Last Updated: 2017-10-17 16:21:24
Launch the ERPRev Desktop Client by double clicking on it.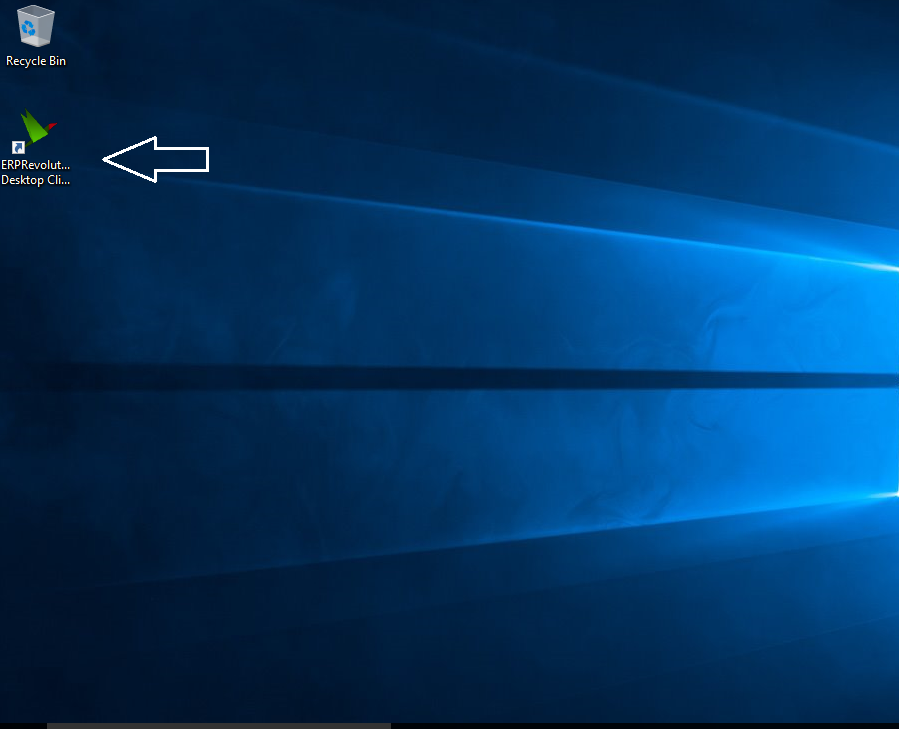 Enter your ERPRev Client URL in the server field as shown in position 1 in the image below.
Enter your user ID and Password in field 2 and 3 respectively and Then CLICK on the Submit button to login.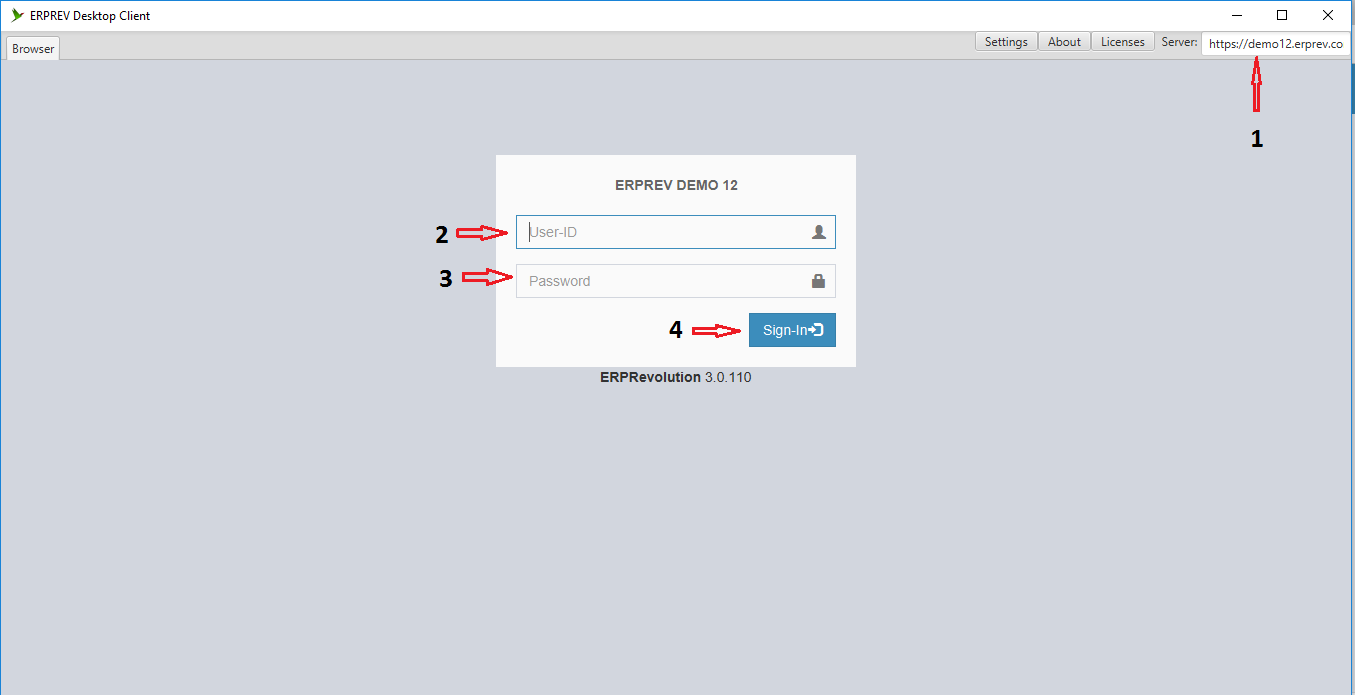 NOTE: You are only required to enter the ERPRev Client URL once. Subsequently, you will only be expected to enter your USER ID and Password.