HOW TO LOGIN USING ERPRev ANDROID CLIENT
Last Updated: 2017-10-17 16:32:23
Click on the ERPRev Android Client App on your smart phone.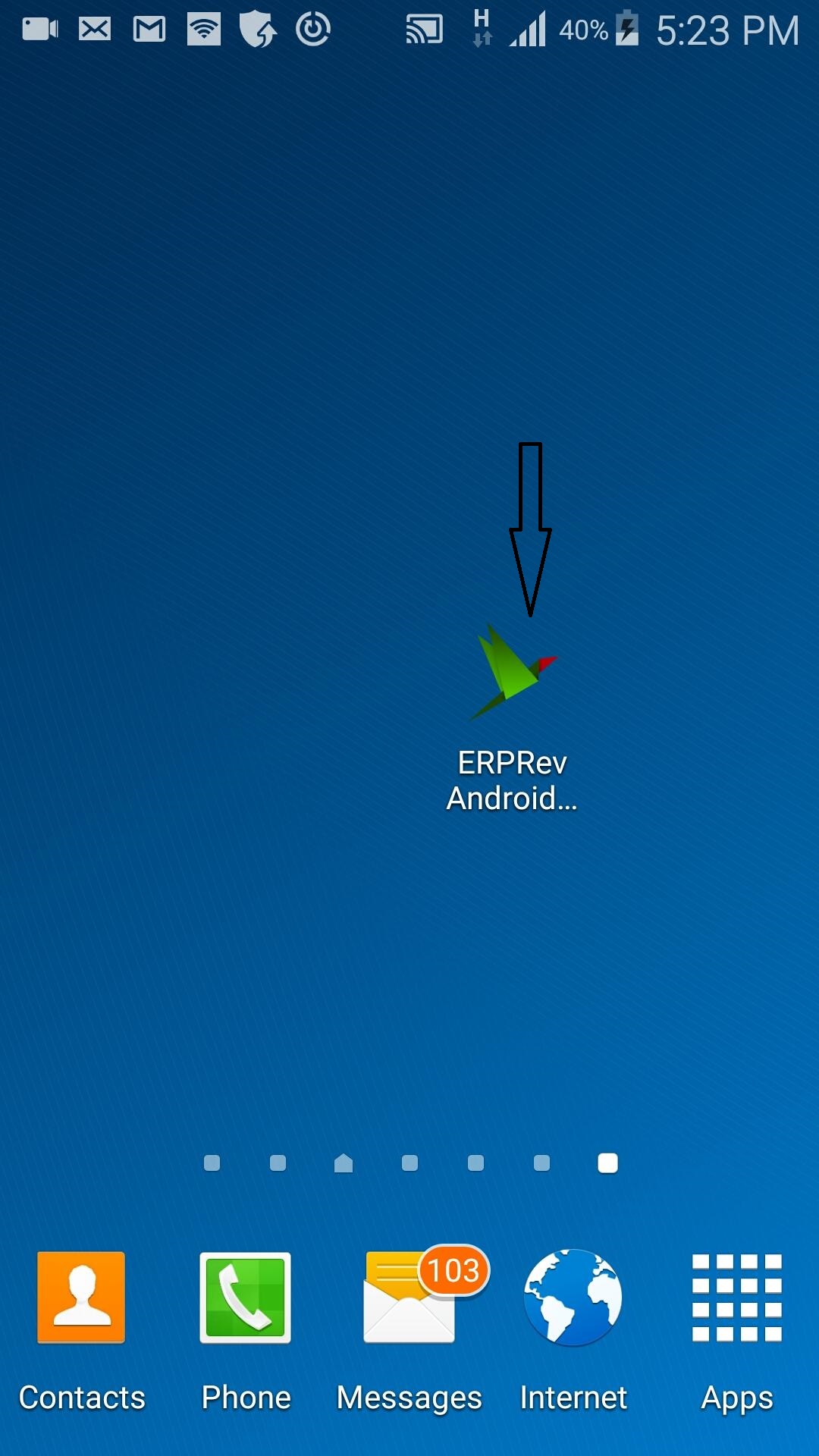 Scroll down to the button of this image and you will see three fields.
The first one is for your ERPRev Client URL
The second one is for your USER ID
The third one is for your Password. Enter all the information and then CLICK on the GO button.