HOW TO VIEW USER'S ACTIVITY LOG (AUDIT TRAIL)
Last Updated: 2017-10-04 13:51:21
Mouse Hover on LEFT.
Then Click on ADMINSTRATION, a list of features will appear and then you CLICK on USERS.
A dropdown list appears and you CLICK on VIEW USER'S ACTIVITY LOG.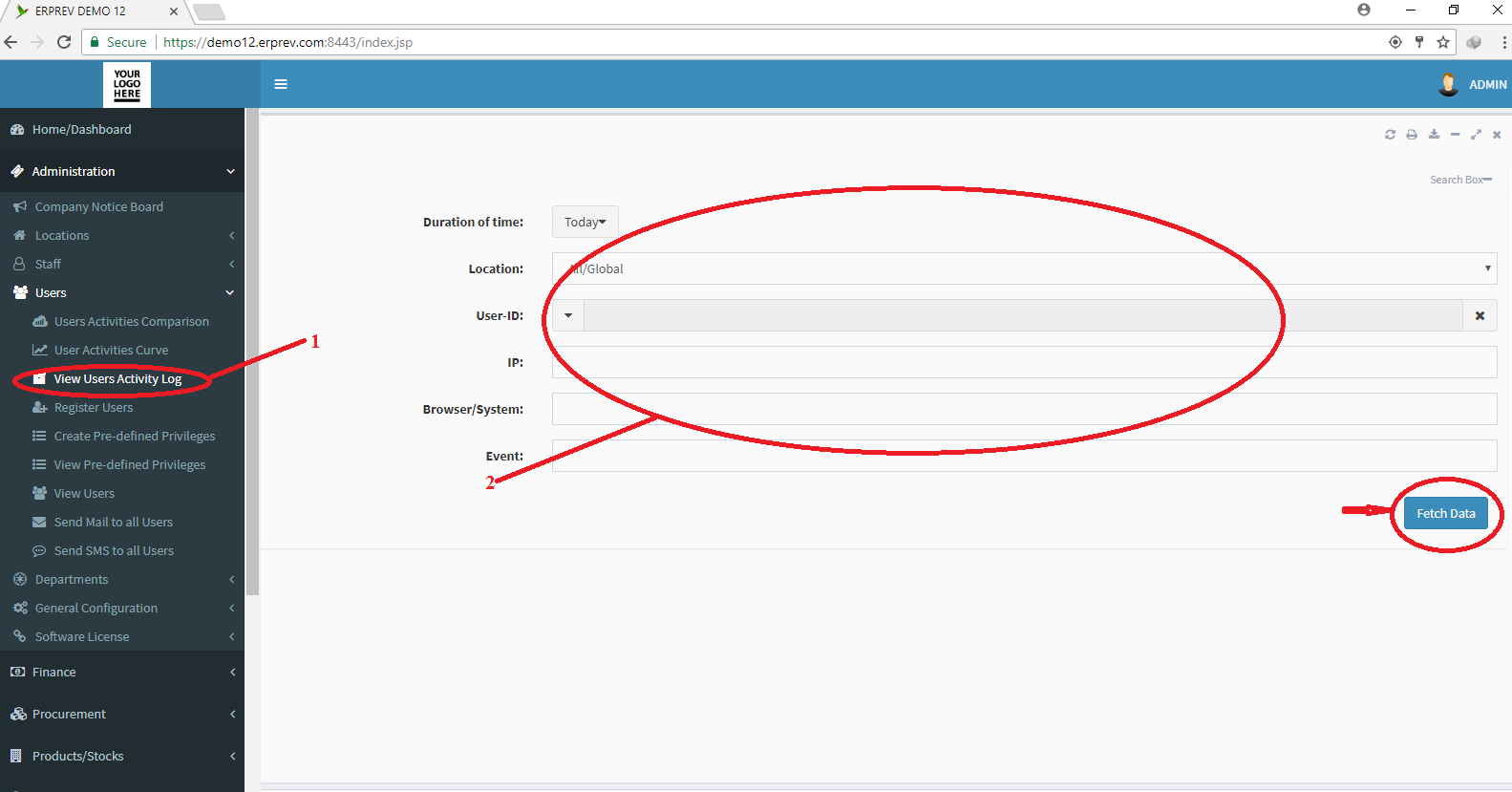 CLICK the Fetch Data button to see all the activity log for today.
Using the search fields, you can also specify the day(s), location, User, Browser/System, IP and Events you are interested in seeing only.