HOW TO VIEW USERS ACTIVITIES COMPARISON
Last Updated: 2019-11-29 12:43:41
Mouse Hover on LEFT.
Then Click on ADMINSTRATION, a list of features will appear and then you CLICK on USERS.
A dropdown list appears and you CLICK on USER'S ACTIVITY COMPARISON.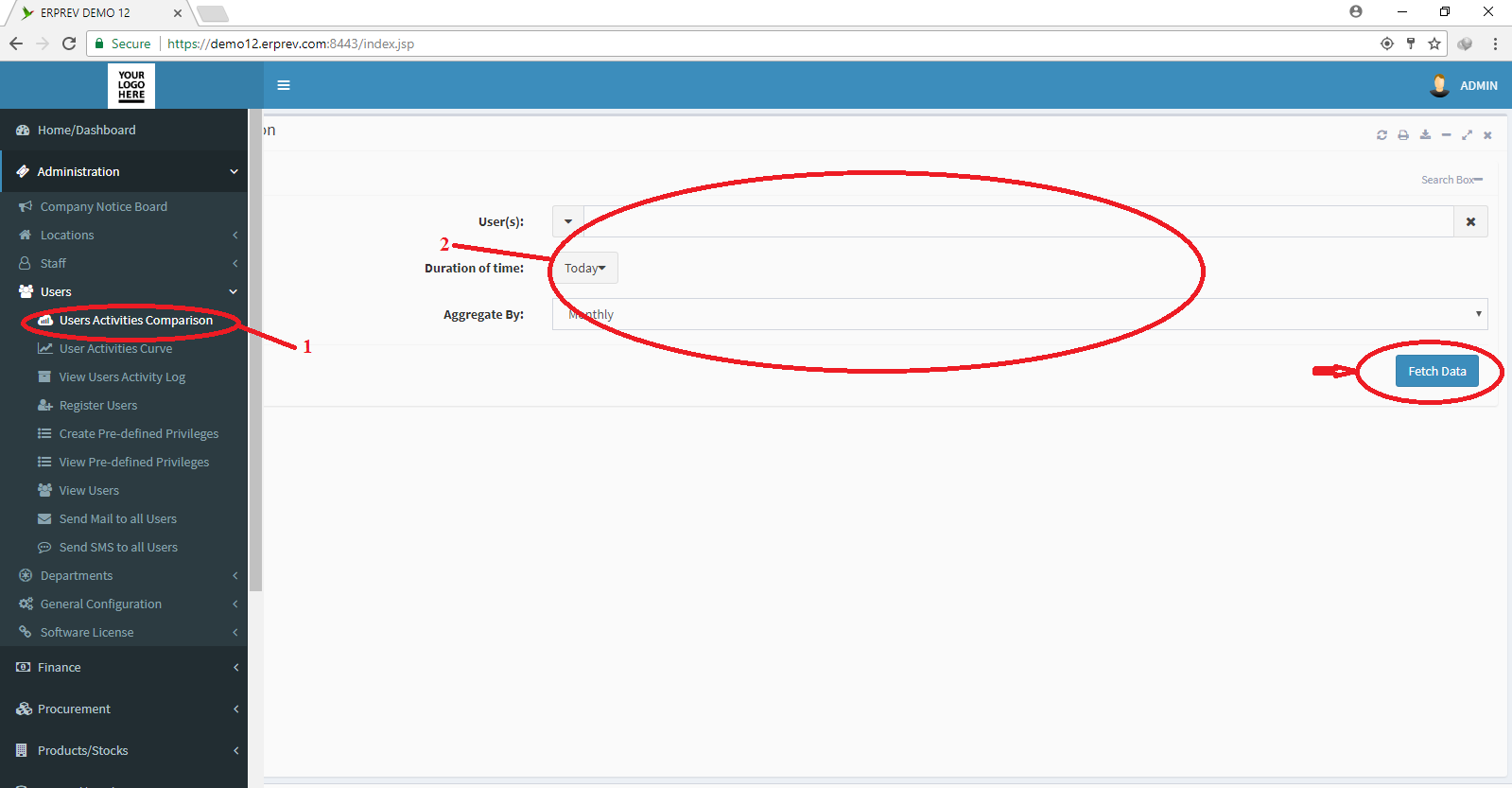 Select the Users you intend to compare their activities and click on Fetch Data.
NOTE: You can filter the data base on duration of time and also aggregate daily, weekly, monthly, quarterly, Bi-Anually, Anually etc.