HOW TO REGISTER DEPARTMENT
Last Updated: 2019-11-29 12:44:32
Mouse Hover on LEFT.
Then Click on ADMINSTRATION, a list of features will appear and then you CLICK on DEPARTMENTS.
A dropdown list appears and you CLICK on REGISTER DEPARTMENT.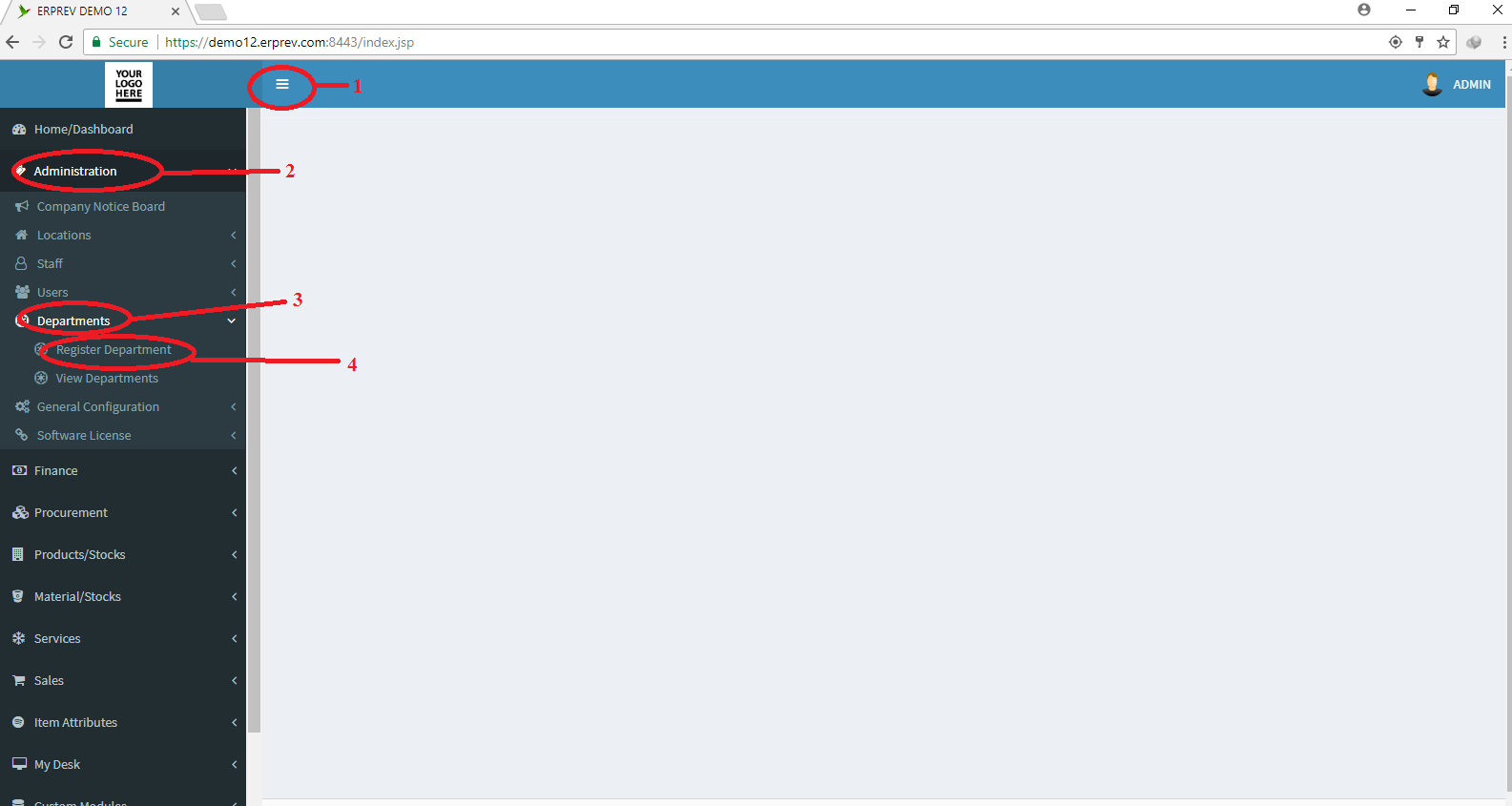 Type the name and function of the department and CLICK on SUBMIT.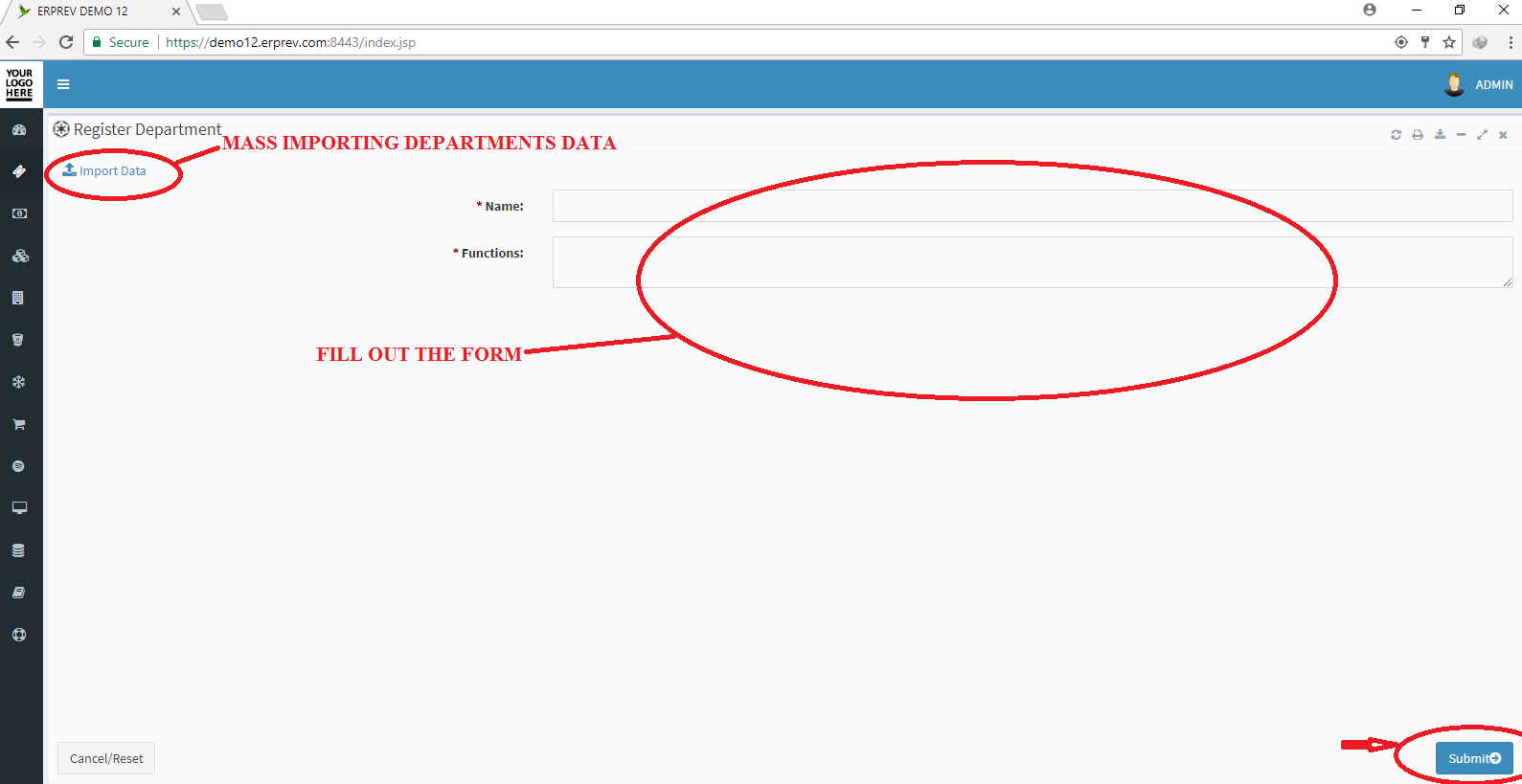 If you have the list of departments and funtions in .csv format. You can mass import the records into the Department table in your ERPRev account.
To Mass Import department records, click on IMPORT DATA on the top left corner of the Register Department form as seen on the second image above.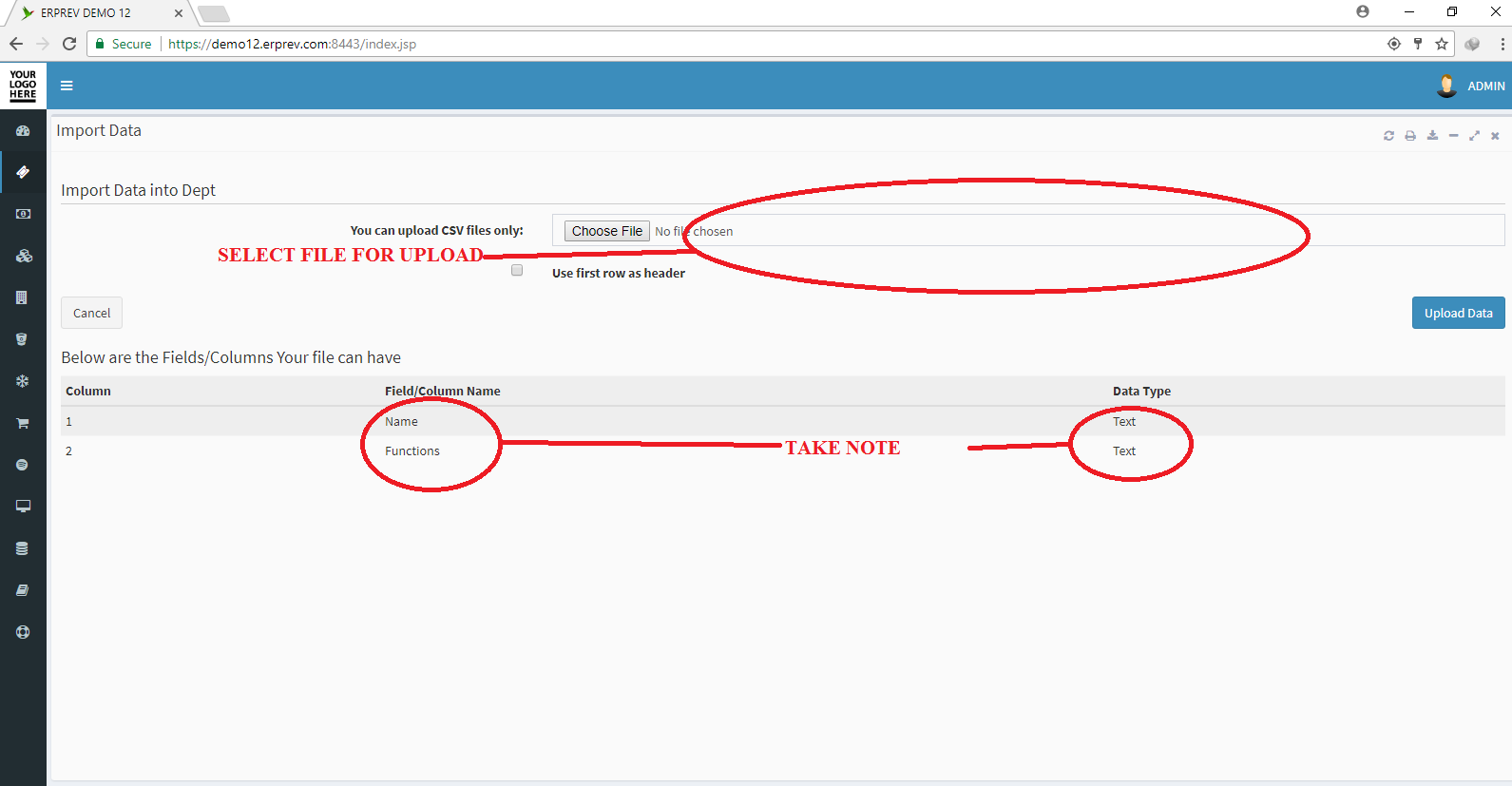 Navigate to where your csv file is on your computer and CLICK on upload data. The records will be uploaded temprorarily so you can map each column on your csv file to it appropriate column in the department table in ERPRev. Then click on Upload.