HOW TO EDIT COMPANY INFORMATION
Last Updated: 2019-11-29 12:46:42
Mouse Hover on LEFT.
Then Click on ADMINSTRATION, a list of features will appear and then you CLICK on GENERAL CONFIGURATION.
A dropdown list appears and you CLICK on Edit Company Information.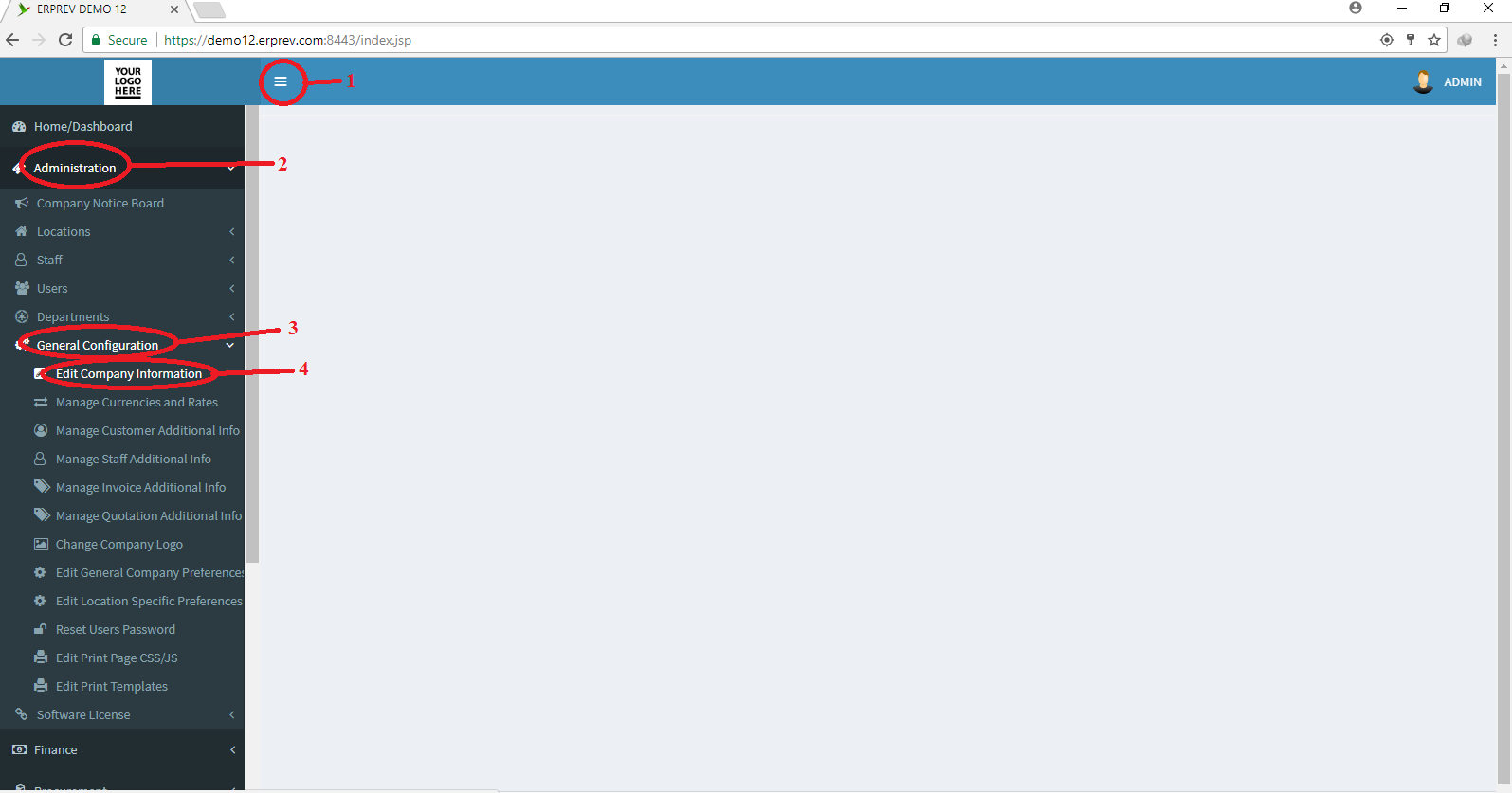 Fill the "Edit Company Information" form by providing the info in all the fields and then Click on the SUBMIT button.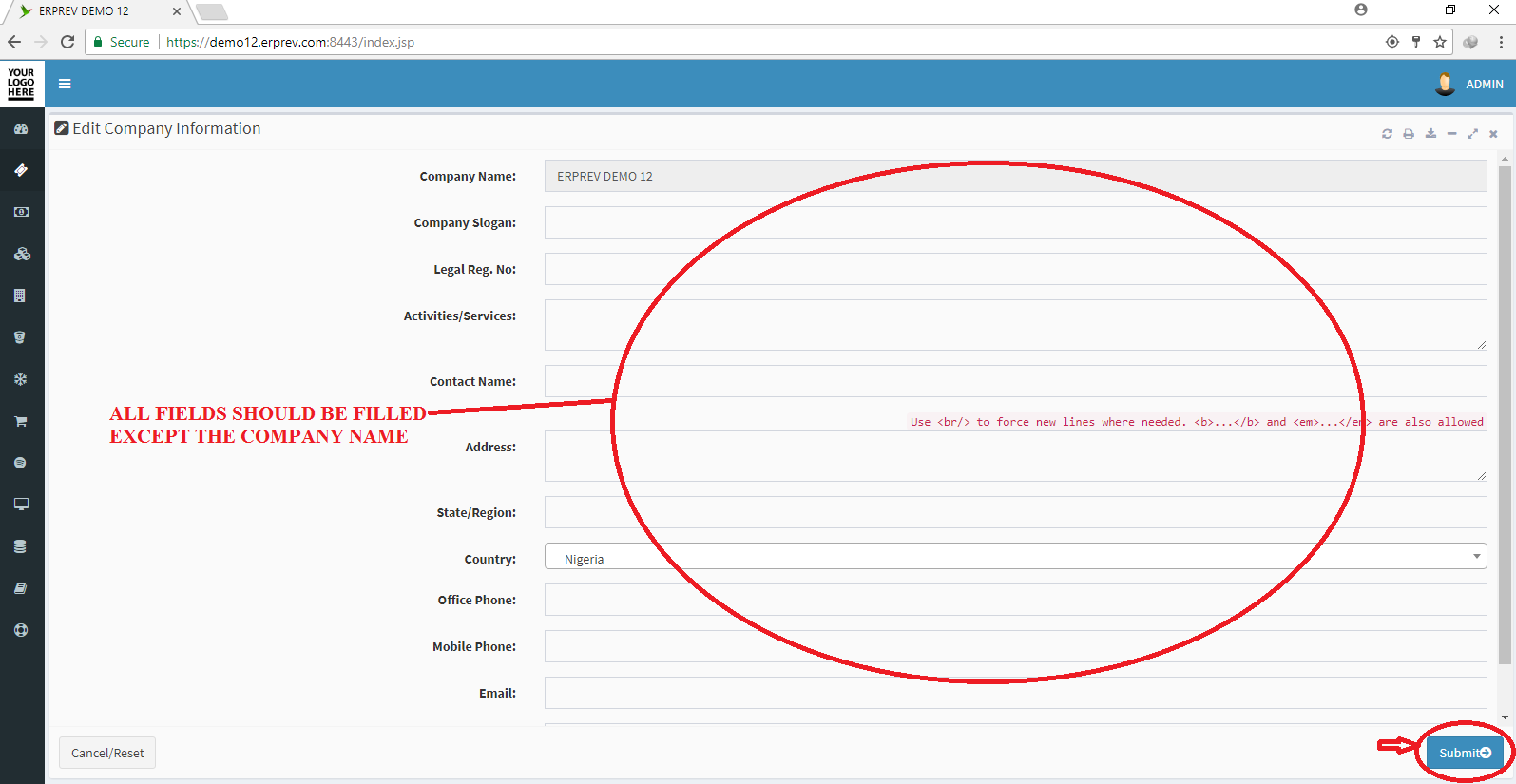 NOTE: Some of the information you enter here will appear on some of your printouts.