HOW TO MANAGE CURRENCIES AND RATES
Last Updated: 2017-10-04 13:51:21
NOTE: This module is only available for ERPRev clients that subscribed for the ULTIMATE Plan.
Mouse Hover on LEFT.
Then Click on ADMINSTRATION, a list of features will appear and then you CLICK on GENERAL CONFIGURATION.
A dropdown list appears and you CLICK on Manage Currencies and Rates.
You can add new currency by CLICKING on "Add Currency" and you can edit any currency by CLICKING on the pencil icon in the ID column.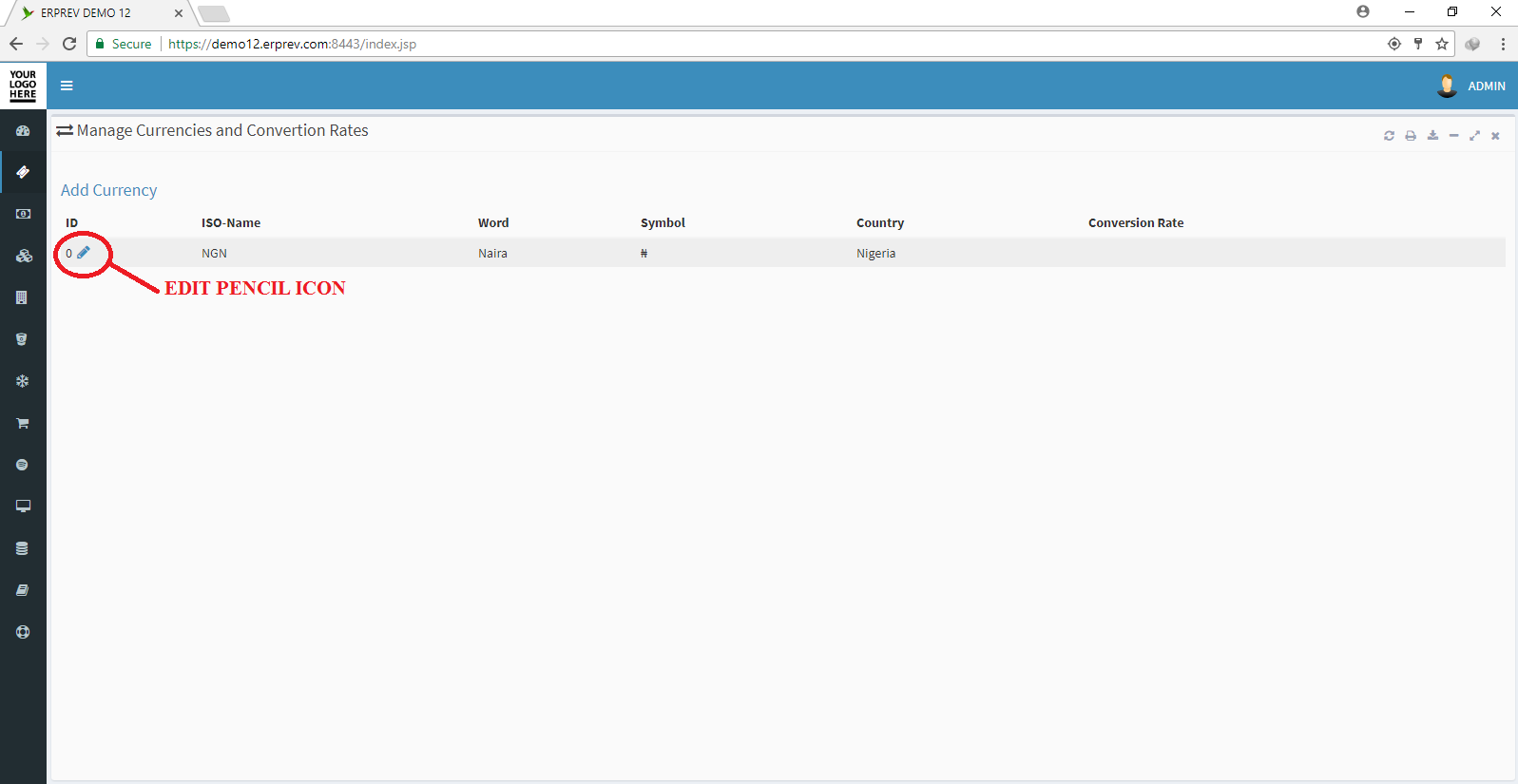 Once you have edited the content, you can click on the Submit button.