HOW TO CHANGE COMPANY LOGO
Last Updated: 2019-11-29 12:48:00
Mouse Hover on LEFT.
Then Click on ADMINSTRATION, a list of features will appear and then you CLICK on GENERAL CONFIGURATION.
A dropdown list appears and you CLICK on Change Company Logo.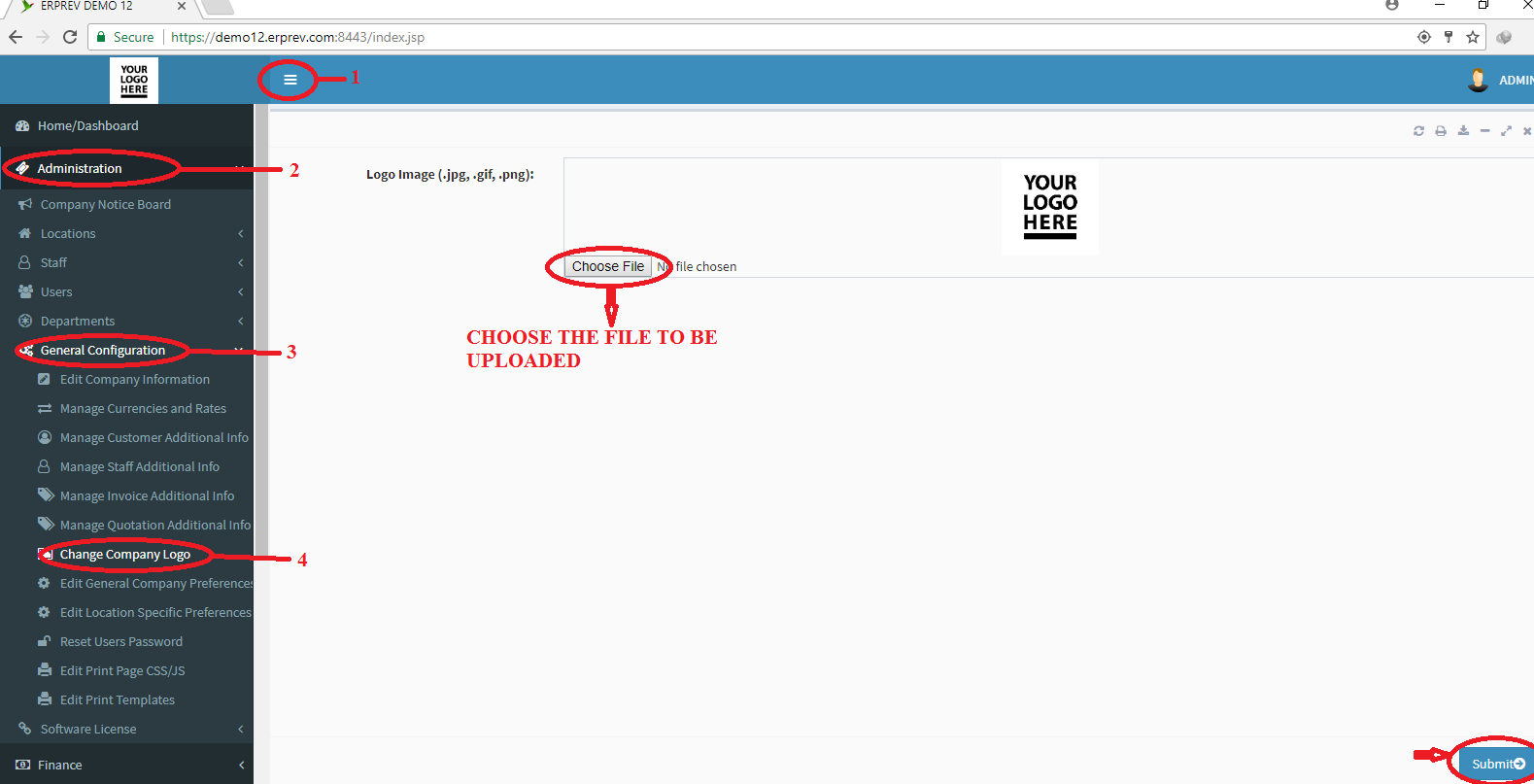 Navigate to the folder where the company logo is stored locally and select it.
The image should be .jpg, .png or .gif file only.