HOW TO EDIT GENERAL COMPANY PREFERENCES
Last Updated: 2019-11-29 12:50:22
Mouse Hover on LEFT.
Then Click on ADMINSTRATION, a list of features will appear and then you CLICK on GENERAL CONFIGURATION.
A dropdown list appears and you CLICK on Edit General Company Preferences.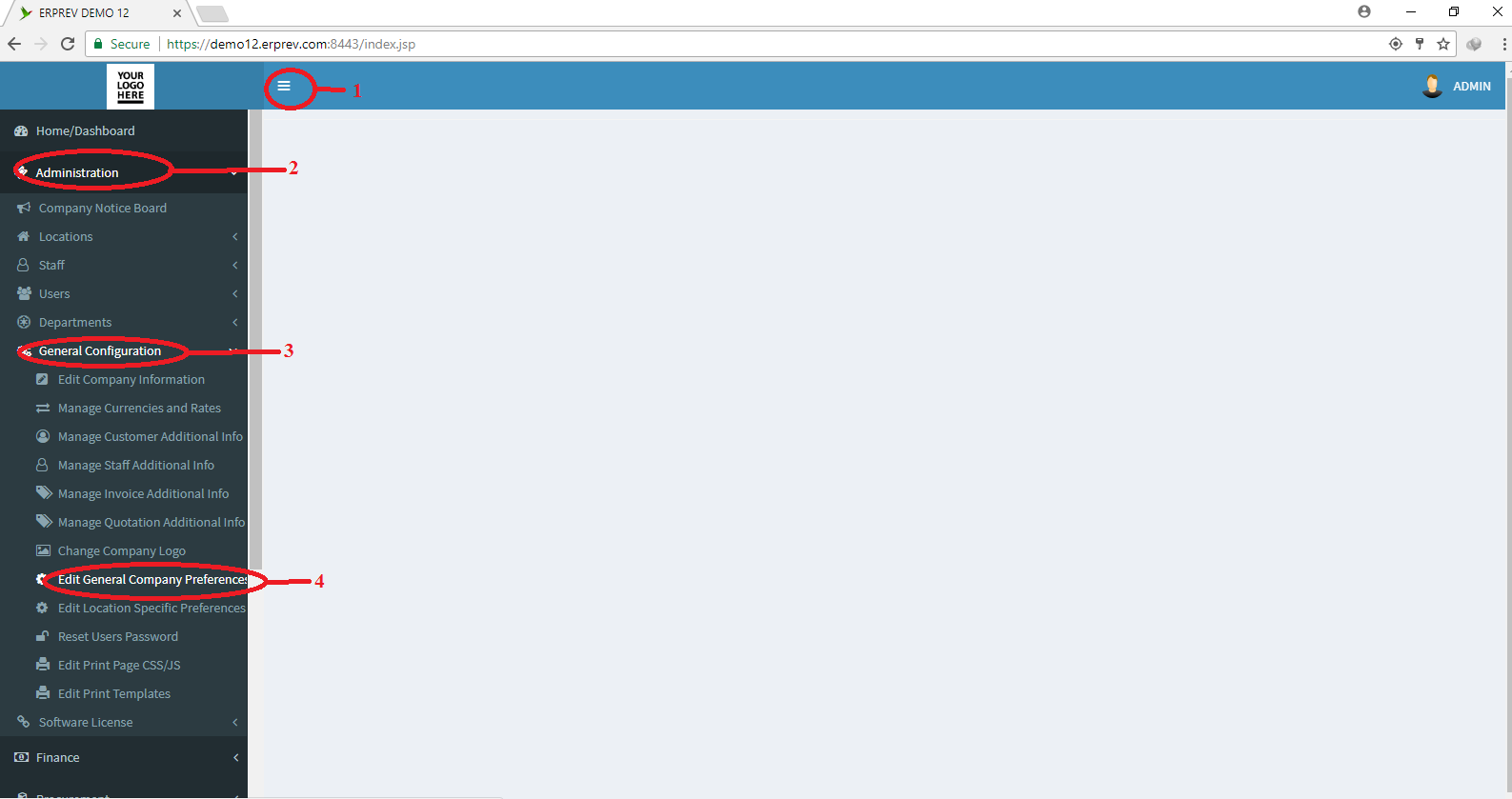 Check or un-check the following options below base on how your company is structured and CLICK on Submit.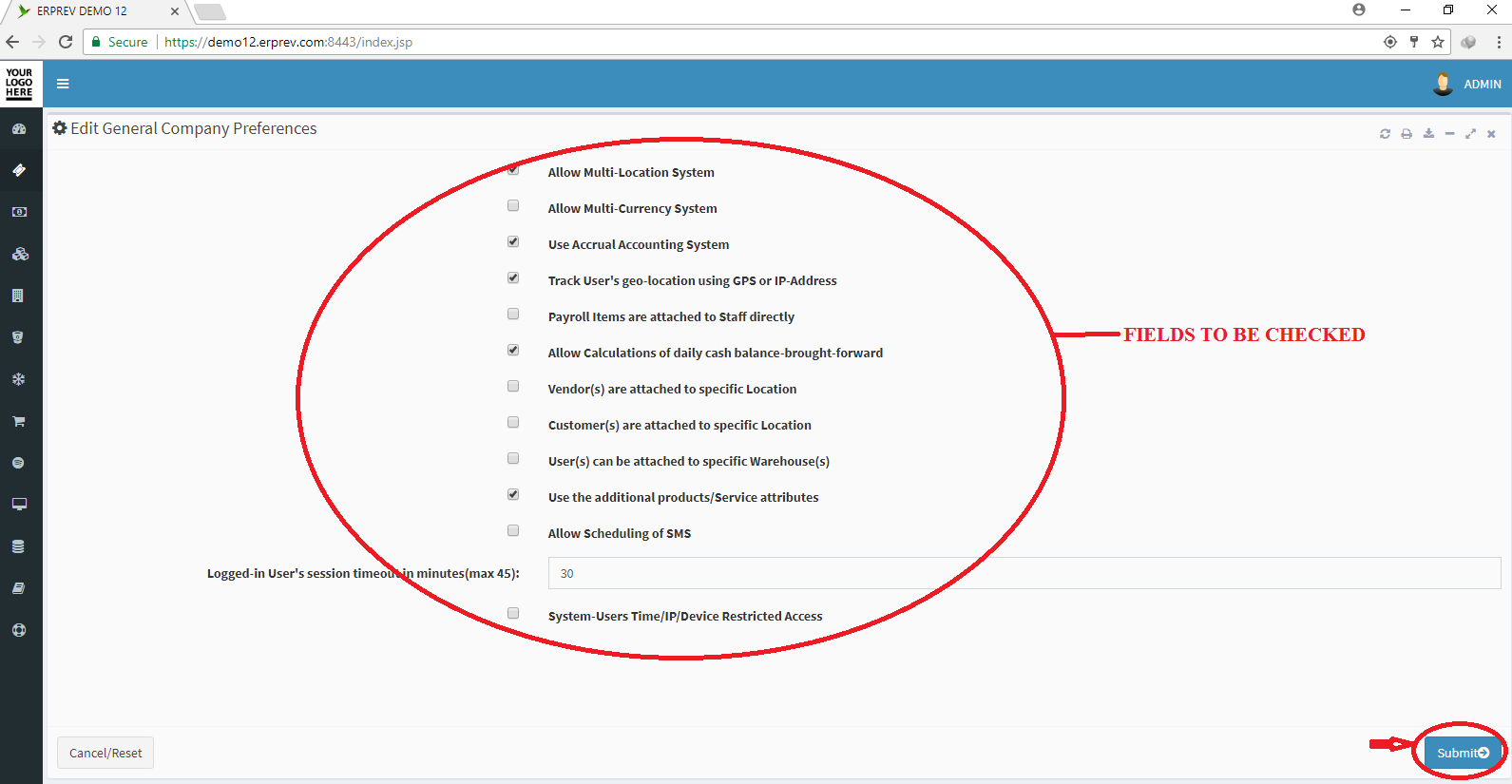 NOTE: Once you click on submit, the system will log every system user out including you. This will allow the new settings to take effect.
Any of the settings below will affect the entire organization irrespective of the number of branches you have.
Multi-Location System, Multi-Currency System and Payroll options are only applicable to organizations that subscribed for the Ultimate plan.