HOW TO EDIT OFFICE LOCATION SPECIFIC PREFERENCES
Last Updated: 2019-11-29 12:52:18
Mouse Hover on LEFT.
Then Click on ADMINSTRATION, a list of features will appear and then you CLICK on GENERAL CONFIGURATION.
A dropdown list appears and you CLICK on Edit Office Location Specific Preferences.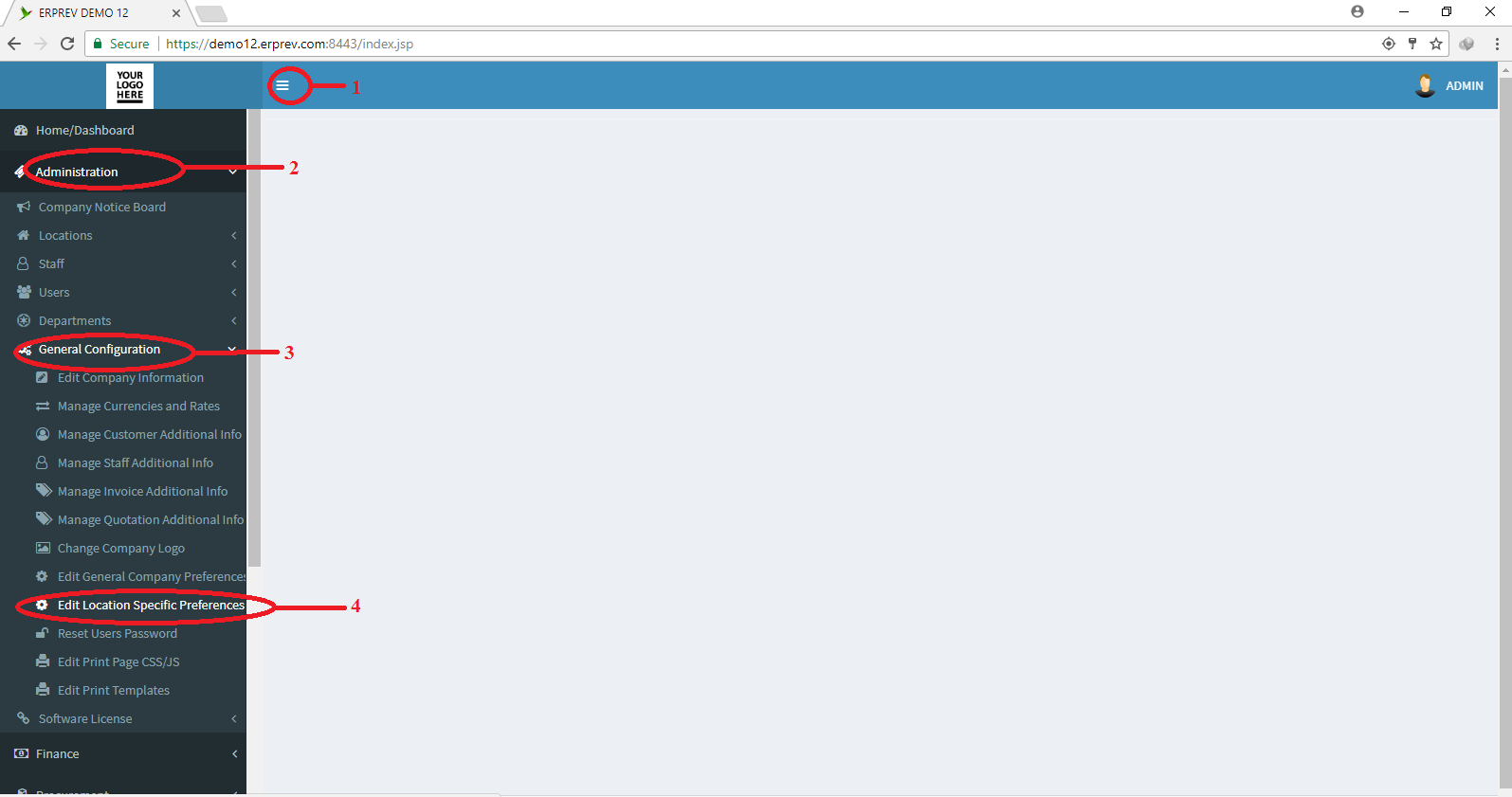 Go through all the tabs listed below to check or un-check the available options that applies to your business.
General, Label, Printing, E-Mail, SMS, Reversals, Sales, Others.
If you have multiple office location, you can set the way you want each location to operate by selecting the office location from the Location drop down field.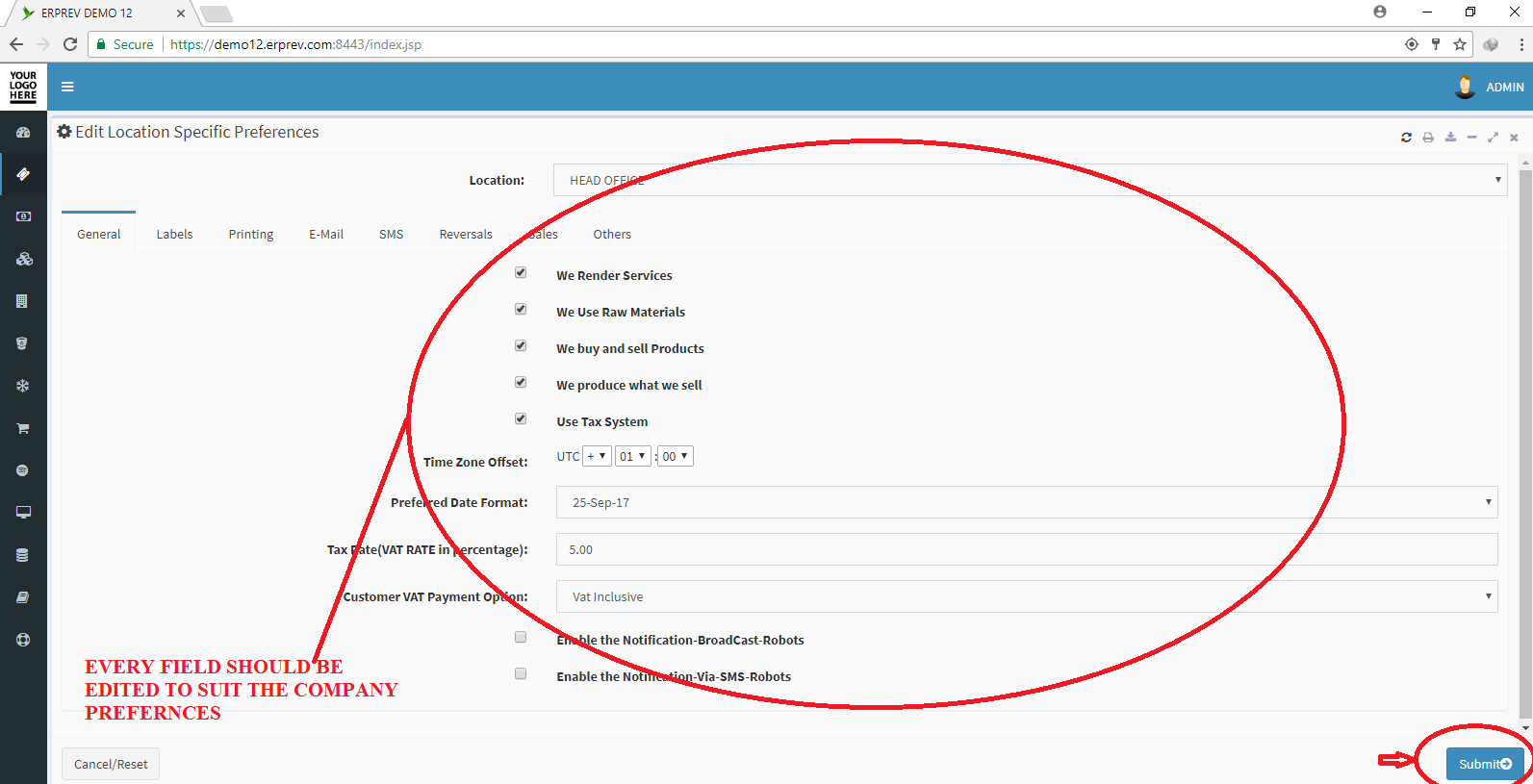 NOTE: If you are not very sure of options to enable or disable, kindly request for the services of a certified ERPRev expert.
Thanks.