HOW TO RESET SYSTEM USERS PASSWORD
Last Updated: 2019-11-29 12:53:29
Mouse Hover on LEFT.
Then Click on ADMINSTRATION, a list of features will appear and then you CLICK on GENERAL CONFIGURATION.
A dropdown list appears and you CLICK on Reset Users Password.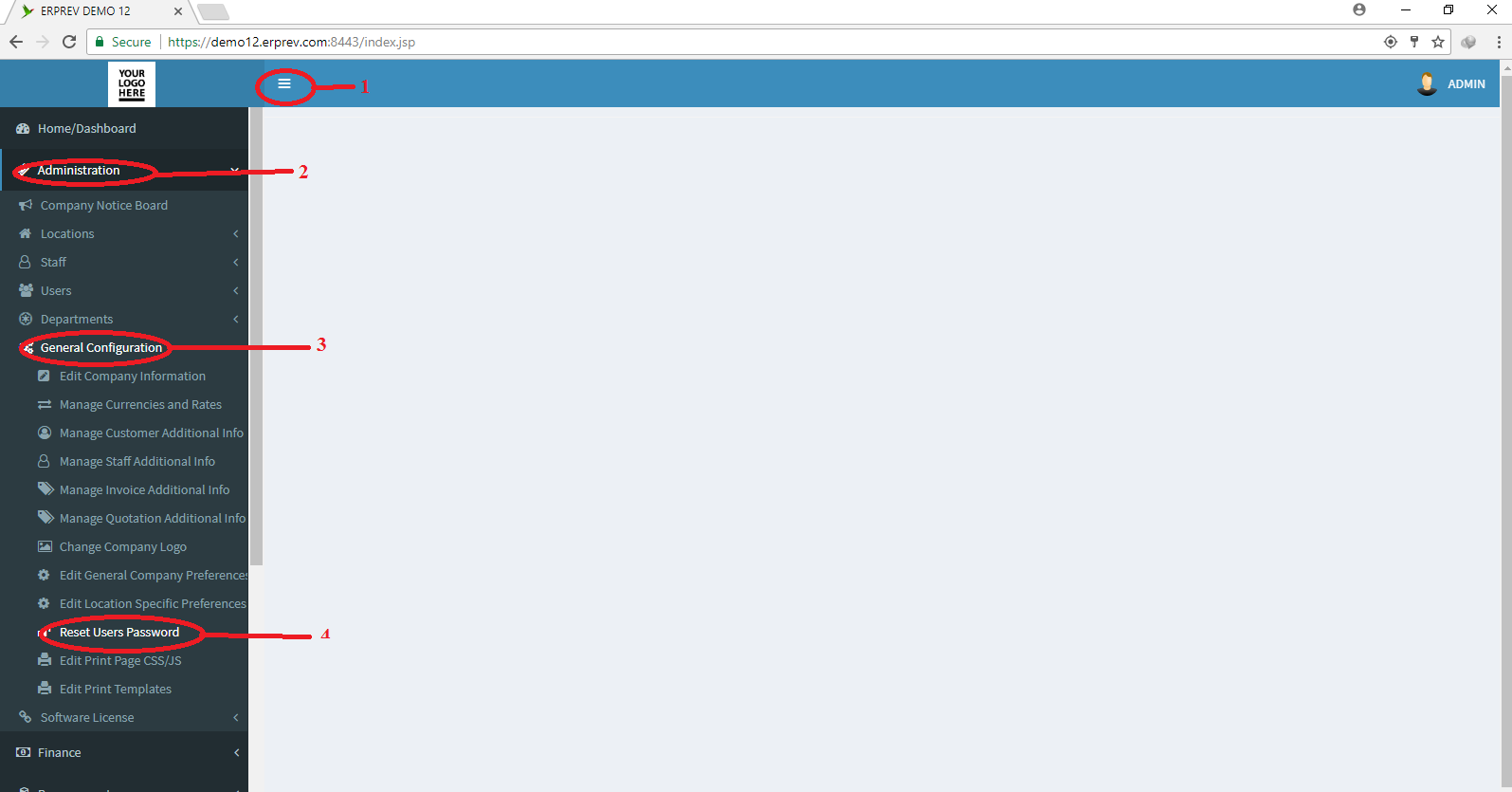 Select the User you what to change his or her password by clicking on the User-ID drop down field, enter a new password and CLICK on Submit.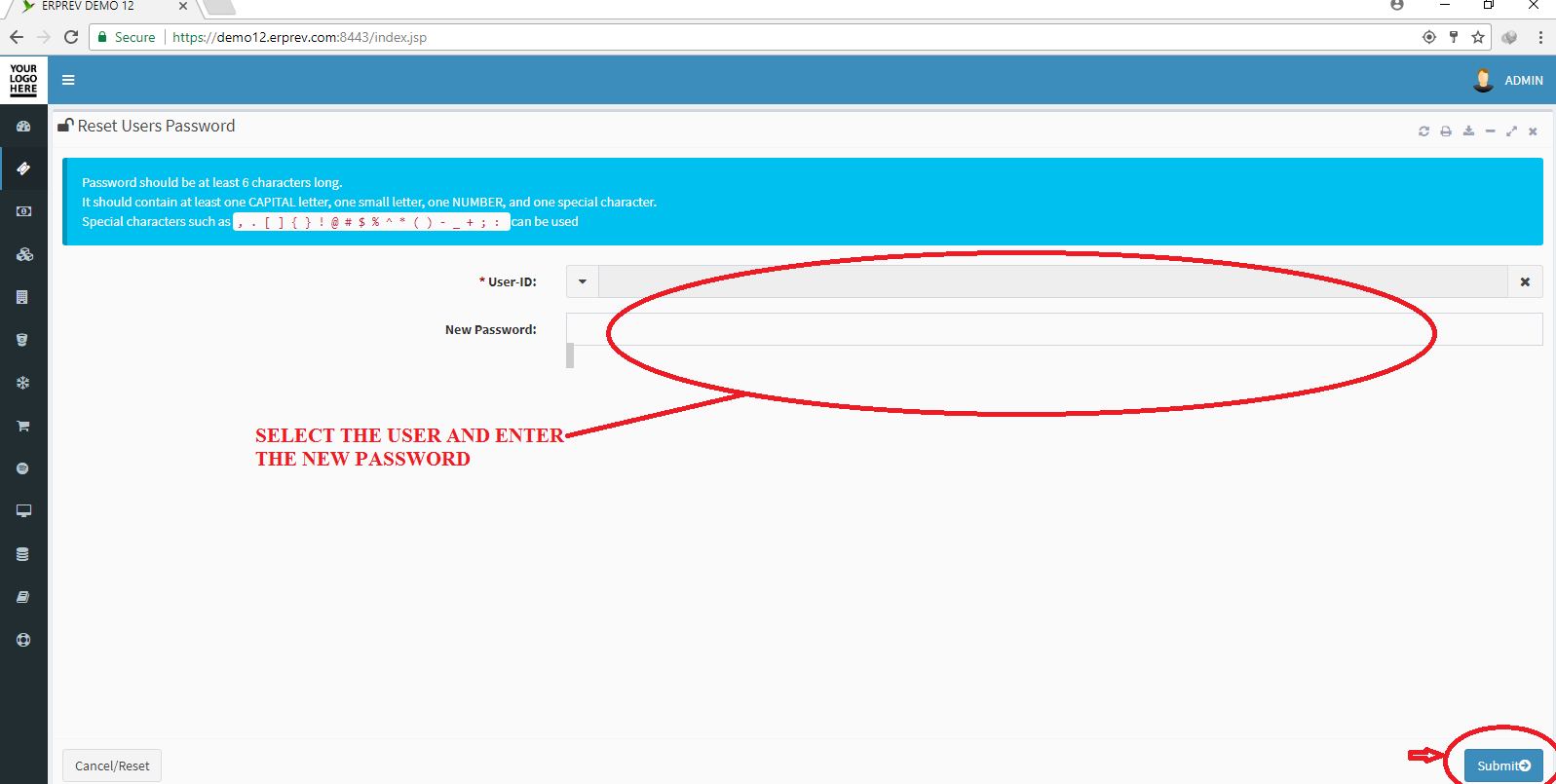 NOTE: Your new password should have a capital letter, a number and must not be less than six (6) characters.
The system will not accept a weak password.